Iowa State researchers help piece together the corn genome's first draft
Patrick Schnable, a Baker Professor of Agronomy and director of the Center for Plant Genomics and the Center for Carbon Capturing Crops, and Srinivas Aluru, a Stanley Chair in Interdisciplinary Engineering and a Professor of Electrical and Computer Engineering, led the work at Iowa State and provided the project with expertise in corn genomics and supercomputing. (Iowa State researchers and their U.S. Department of Agriculture collaborators also developed the B73 inbred corn line that was sequenced by the genome project. Developed decades ago, the B73 line is noted for the high grain yields it contributes to hybrids. Derivatives of B73 are still widely used to produce many commercial hybrids.)
"We are proud that Iowa State University researchers have contributed to this draft sequence of the corn genome," said Gregory Geoffroy, Iowa State's president. "Understanding the corn genome will accelerate efforts to develop crops that can meet society's growing needs for food, feed, fiber and fuel. This project is also a wonderful example of how Iowa State researchers are able to work across disciplines to solve problems important to Iowa and the world."
The announcement
The overall genome project is led by Richard Wilson, the director of the Genome Sequencing Center at the Washington University School of Medicine in St. Louis. He will make a brief announcement about the sequencing project and researchers will take questions during a news conference at 12:30 p.m. Thursday, Feb. 28, in the Hoover Room of the Marriott Wardman Park Hotel in downtown Washington. Wilson will also make remarks about the draft genome during a reception from 6:30-8 p.m. Thursday at the Smithsonian Institution's National Museum of Natural History on the National Mall. And Wilson will present a scientific talk about the draft genome at 8:35 p.m. Friday, Feb. 29, back at the Marriott Wardman Park Hotel. Wilson's talk will describe the draft corn genome, explain the work needed to produce it and look ahead to the research that needs to be done to improve it.
The genome project also includes researchers at the University of Arizona in Tucson and the Cold Spring Harbor Laboratory in New York. The $32 million, three-year research project is supported by the National Science Foundation, the U.S. Department of Agriculture and the U.S. Department of Energy.
The Iowa State science
Schnable and Aluru led Iowa State's work to refine assemblies of the genomic sequences generated by researchers at Washington University. In addition, they identified almost 100 genes which have nearly identical copies in the genome. Schnable said these nearly identical paralogs may have played important roles during the evolution and domestication of corn and may have contributed to the ability of breeders to mold this important crop species to meet human needs. The Schnable and Aluru teams also discovered several hundred new corn genes that are not present in other plants. Some of these genes may be responsible for unique attributes of corn.
The corn genome is an especially difficult jigsaw puzzle to put together, Schnable said. There are some 2.5 billion base pairs that make up the double helix of corn DNA. The corn genome also has long lines of repetitive code. And corn has 50,000 to 60,000 genes to identify and characterize. That's about twice the number of genes in humans. Plus, 50 percent or more of the corn genome is made up of transposons or jumping genes. Those are pieces of DNA that can move around the genome and change the function of genes.
Solving all those assembly challenges took a lot of computing power and some new software technology. Aluru and his research team developed software called "PaCE" and "LTR_par" that runs on parallel computers — including CyBlue, Iowa State's IBM Blue Gene/L supercomputer capable of 5.7 trillion calculations per second. PaCE can generate draft genome assemblies in hours or days instead of months. LTR_par identifies retrotransposons, another mobile genetic element that can cause genome changes such as mutations, gene duplications and chromosome rearrangements.
The implications
Schnable said the resulting draft of the corn genome provides plant scientists with a lot of data to work with. He said it's a lot like the collection of maps, diary entries, dried plants and animal specimens brought back by the Lewis and Clark expedition to the Pacific. The explorers gathered and assembled a great deal of basic information about the Louisiana Purchase that required years of subsequent analysis and study.
"This will enable so much exciting corn research," Schnable said. "This will raise questions about the biology of corn and provide great tools to answer them."
Those answers could help scientists modify and improve corn plants, Schnable said. The genome, for example, could help scientists:
develop crops that can withstand global climate change
add nutritional value to grain
sequester more atmospheric carbon in agricultural soils
or boost yields so crops can meet growing demands for food, feed, fiber and fuel.
"In addition, what we learn from the corn genome will allow us to better understand other grasses," Schnable said.
The genome of corn is very similar to the genomes of rice, wheat, sorghum, prairie grasses and turf grasses. Therefore, Schnable said the draft of the corn genome can help researchers improve the other cereals and grasses.
In addition to advancing our understanding of corn, the genome project has helped Iowa State launch several academic careers. As graduate students, Scott Emrich, Ananth Kalyanaraman and Sang-Duck Seo worked on the corn genome project. Emrich is now an assistant professor of computer science and engineering at the University of Notre Dame in Notre Dame, Ind.; Kalyanaraman is an assistant professor of electrical engineering and computer science at Washington State University in Pullman; and Seo is an assistant professor of art at the University of Nevada, Las Vegas.
And so, Schnable said, the corn genome project has already been very useful. As researchers turn the first draft into new chapters describing their discoveries, he said it will be even more important to researchers and society.
Media Contact
Patrick Schnable
EurekAlert!
All latest news from the category: Agricultural and Forestry Science
Back to home
Newest articles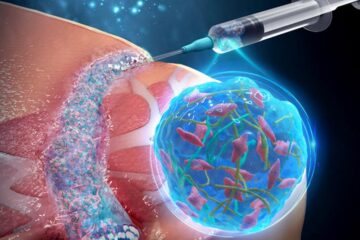 Nanofiber-hydrogel loaded with stem cells shows success
… treating severe complication of Crohn's disease. Johns Hopkins researchers develop injectable biomimetic hydrogel composite that promotes regenerative healing in an animal model of Crohn's perianal fistulas. In a new…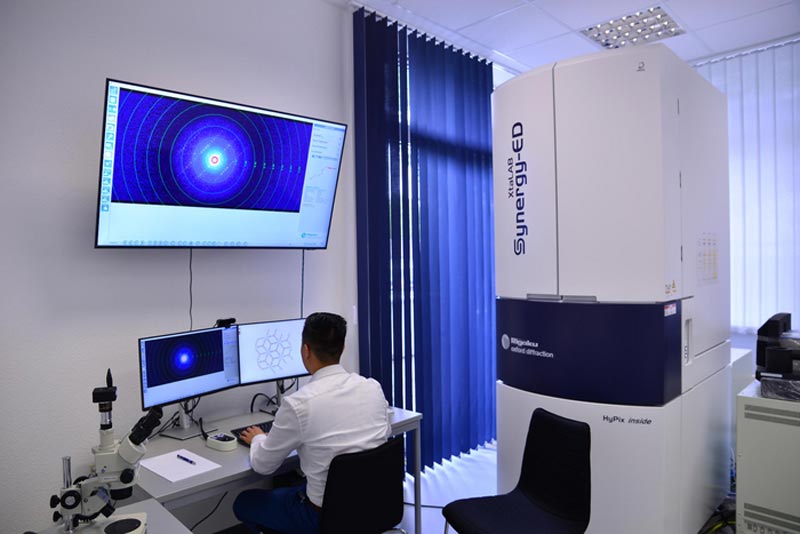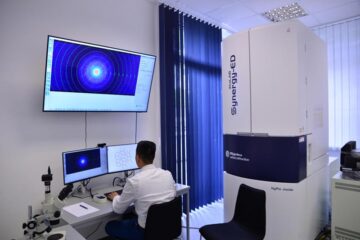 World-class center for single crystal electron diffraction will be UK first
New electron diffraction equipment is about to revolutionize how we understand crystal structures. A new centre based jointly at the University of Southampton and the University of Warwick will draw…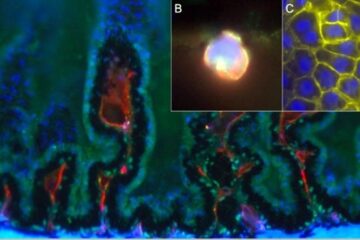 Research challenges "sugar hypothesis" of diabetic cataract development
In preclinical models, investigators uncovered a novel mechanism underlying the development of diabetic cataracts that undermines current hypothesis. New findings from investigators at Brigham and Women's Hospital, a founding member…