VR-HYPERSPACE – flying in comfort using Virtual Reality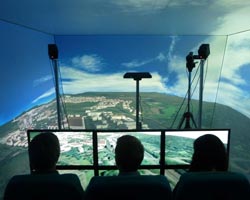 Does this sound familiar? After a long check-in procedure you are finally sitting in your assigned seat on the aircraft. But the seat is too narrow, the foot-well is too tight, you have neighbors using both armrests, and the family with small children in the row in front increases the noise level considerably.
If only there was a way to hide the environment or perhaps even create an illusion of comfort and relaxation!
This illusion could soon become a reality, leading to a significant improvement of airline passenger comfort. Working together with seven other partners across Europe, scientists from the Max Planck Institute for Biological Cybernetics in Tübingen and the Fraunhofer Institute for Industrial Engineering IAO in Stuttgart within the project "VR Hyperspace" hope to realise this vision. This research project, which could transform airline passenger comfort, is led by The University of Nottingham in the UK.
Due to increasing passenger numbers and the limited space available in aircraft cabins, passenger comfort will be an increasingly important issue in the future. VR Hyperspace is a project in the 7th Research Framework Programme (FP7) funded by the European Commission, which explores new technologies to maintain and improve airline passenger comfort.
Recent research from neuroscience has shown that virtual reality is one amazingly easy way to produce the illusion of a different environment, or even altered body awareness. A total of nine different research institutions and industrial companies from six countries are working to develop such methods and to verify their suitability in terms of increasing passenger comfort in different application scenarios. The mixed and virtual reality technologies used range from the installation of a display in the surfaces of the cabin to complete immersion in a head-mounted display that can change both spatial and body awareness. The most promising developments of VR-Hyperspace are being integrated into the cabin of a motion simulator to put the new technologies to the test in a small space and even under extreme flight conditions, such as during turbulence.
As part of the project, Fraunhofer IAO has developed a mock-up of an aircraft cabin in which the plane's shell can be switched to "see-through mode". Passengers bothered by the seats in front can choose to make these transparent, too. Of course, this is possible only in a virtual sense: all the seat backrests are entirely covered in displays, with flat-screen televisions built into the floor and 14 projectors for projecting images onto the cabin walls. Effectively, the whole cabin is a display. Combined with a head tracking system, this lets passengers think they're not in a plane but on a magic carpet! For those who are scared of heights or nervous about flying, the displays can naturally also show other scenes, such as a tropical island or a stream running through a forest. There is also something special for the business traveler who can run current Office applications on the built-in display system, all the while enjoying the (virtual) sunshine of their own private island. Initial results indicate that the scenarios developed so far enable test subjects to experience an increased level of comfort and spaciousness and feel that time flies by more quickly.
The Max Planck Institute for Biological Cybernetics tests scientific outcomes on self and space perception during in-flight motions, .i.e. turbulence. The first results using fully tracked and immersive head-mounted-displays demonstrate that one can experience presence in a larger space (i.e. a beach), experience an altered virtual body (i.e. a more comfortable posture) and that the experience of the body size influences the perception of space. The question for the final months is if these positive illusions occur under flight conditions and/or can alleviate stress caused by experiencing turbulence in-flight? For demonstration the positive illusion experiences as well as physiological and behavioral measuring technology are combined within the CyberMotion Simulator to test the practical issue of using virtual reality when experiencing in-flight conditions i.e. turbulence. The CyberMotion Simulator is a novel all-purpose motion simulator that provides scientists the unique opportunity to test future scenarios of using virtual reality in flight while observing their behavior.
Contacts:
Dipl.-Ing. (FH) Juliane Segedi
Press and Public Relations
Fraunhofer IAO
Phone: +49 (0)711 970-2124
E-mail: presse@iao.fraunhofer.de
Cora Kürner
Press and Public Relations
Max Planck Institute for Biological Cybernetics
Phone: +49 (0)7071 601-603
E-mail: cora.kuerner@tuebingen.mpg.de
Lindsay Brooke
Media Relations Manager
The University of Nottingham
Phone: +44 (0)115 9515751
E-mail: lindsay.brooke@nottingham.ac.uk
Printable images can be obtained from the contact persons mentioned above. Please send a proof upon publication.
The Partners:
UK: The University of Nottingham
Germany:
Fraunhofer Institute for Industrial Engineering IAO
Bauhaus-Universität Weimar
Max Planck Institute for Biological Cybernetics
Airbus Group Innovation
Finland: Valtion Teknillien Tutkimuskeskus
Spain: Universitat de Barcelona
Greece: Institute of Communications and Computer Systems
Italy: Thales Alenia Space Italia S.p.A.
Stuttgart – Fraunhofer IAO's activities are firmly focused on current issues surrounding people's working environments. In particular the institute offers support to companies in recognizing the potential of innovative organizational forms and pioneering information and communications technology, adapting them to meet the companies' specific needs, and then systematically implementing them. Under joint management, Fraunhofer IAO and the Institute for Human Factors and Technology Management IAT of the University of Stuttgart together have a staff of some 500 – most of them engineers, computer scientists, economists and sociologists – working on an interdisciplinary basis. Building on Fraunhofer IAO's many years of research into virtual reality (VR), the research conducted by the Competence Team Visual Technologies in the Light Fusion Lab targets new concepts and applications for interactive display environments based on LED and OLED technology and on natural interactions.
Tübingen – The Max Planck Institute for Biological Cybernetics investigates fundamental perceptual and cognitive processes using experimental, theoretical and methodological approaches. Its three departments and six research groups house world-class research facilities, such as high-field brain scanners, virtual reality setups, and even a novel kind of motion simulator designed for both basic and applied research. The institute employs approximately 300 staff from over 40 countries and is located at the Max Planck Campus in Tübingen. The Max Planck Institute for Biological Cybernetics is one of 80 institutes and research facilities of the Max Planck Society for the Advancement of Science.
Nottingham – The University of Nottingham has 42,000 students and is 'the nearest Britain has to a truly global university, with campuses in China and Malaysia modelled on a headquarters that is among the most attractive in Britain' (Times Good University Guide 2014). It is also the most popular university in the UK among graduate employers, one of the world's greenest universities, and winner of the Times Higher Education Award for 'Outstanding Contribution to Sustainable Development'. It is ranked in the World's Top 75 universities by the QS World University Rankings. More than 90 per cent of research at The University of Nottingham is of international quality, according to the most recent Research Assessment Exercise. The University aims to be recognised around the world for its signature contributions, especially in global food security, energy & sustainability, and health. The University won a Queen's Anniversary Prize for Higher and Further Education for its research into global food security. Impact: The Nottingham Campaign, its biggest ever fundraising campaign, will deliver the University's vision to change lives, tackle global issues and shape the future.
Weitere Informationen:
http://www.iao.fraunhofer.de/lang-en/business-areas/engineering-systems/1086-test-flight-in-transparent-airplane-cabin.html
http://www.vr-hyperspace.eu
http://www.cyberneum.de/facilities-research/cms.html
Media Contact
Juliane Segedi
Fraunhofer-Institut
Alle Nachrichten aus der Kategorie: Transportation and Logistics
This field deals with all spatial and time-related activities involved in bridging the gap between goods and people, including their restructuring. This begins with the supplier and follows each stage of the operational value chain to product delivery and concludes with product disposal and recycling.
innovations-report provides informative reports and articles on such topics as traffic telematics, toll collection, traffic management systems, route planning, high-speed rail (Transrapid), traffic infrastructures, air safety, transport technologies, transport logistics, production logistics and mobility.
Zurück zur Startseite
Neueste Beiträge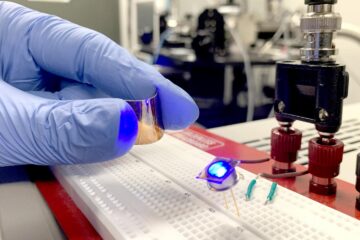 Colloidal quantum dot light emitters go broadband in the infrared
Broadband light emission in the infrared has proven to be of paramount importance for a large range of applications that include food quality and product/process monitoring, recycling, environmental sensing and…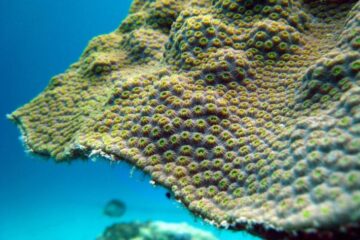 Coral's resilience to warming may depend on iron
Limited access to iron at high temperatures impairs growth and function of microalgae that live within coral cells. How well corals respond to climate change could depend in part on…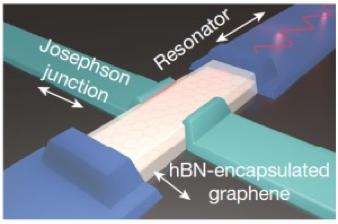 The most sensitive and fastest graphene microwave bolometer
Bolometers are devices that measure the power of incident electromagnetic radiation thru the heating of materials, which exhibit a temperature-electric resistance dependence. These instruments are among the most sensitive detectors…