Stop Traffic Crashes: Switch On the Lights
Street lighting may be considered an obvious means of preventing road traffic crashes, but the scientific evidence for this has been uncertain and many studies are decades out of date. Some even suggest that drivers 'feel' safer on better lit roads and may speed up as a result. But a systematic review by Cochrane Researchers now shows that street lighting does indeed reduce crashes and injuries on the roads.
The World Health Organization estimates that 1 million people die each year on the world's roads and up to an additional 50 million are injured, causing an estimated global bill of $578 billion.
"Road traffic crashes are not just the unfortunate culmination of chance, but are events that can be analysed so that the risk factors are identified and then addressed. Darkness is a risk factor – street lighting is therefore a valuable tool," said lead researcher, Fiona Beyer, of the Institute of Health and Society at the University of Newcastle in the UK.
The researchers reached their conclusions by pooling data from 14 studies on the effects of street lighting on road safety. They found that street lighting reduced total crashes by between 32% and 55%, and fatal injury crashes by 77%.
Without intervention, the number of deaths due to road traffic crashes is expected to reach 2.3 million by 2020. It is thought that nine out of ten deaths will occur in low and middle income countries. But Beyer says the results may also have implications for policy makers who plan to reduce public street lighting under the premise of cutting carbon emissions and costs.
"In the UK, an increasing number of local councils are looking to turn off some public street lighting in a move to reduce costs and carbon emissions. The potential adverse road safety impact of such a policy should be carefully considered in light of our findings," said Beyer.
All news from this category: Transportation and Logistics
This field deals with all spatial and time-related activities involved in bridging the gap between goods and people, including their restructuring. This begins with the supplier and follows each stage of the operational value chain to product delivery and concludes with product disposal and recycling.
innovations-report provides informative reports and articles on such topics as traffic telematics, toll collection, traffic management systems, route planning, high-speed rail (Transrapid), traffic infrastructures, air safety, transport technologies, transport logistics, production logistics and mobility.
Back to the Homepage
Latest posts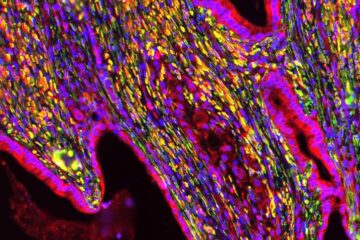 Scientists show how to attack the 'fortress' surrounding pancreatic cancer tumors
UNSW medical researchers have found a way to starve pancreatic cancer cells and 'disable' the cells that block treatment from working effectively. Their findings in mice and human lab models…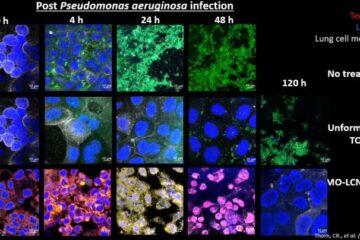 Novel nanotech improves cystic fibrosis antibiotic by 100,000-fold
World-first nanotechnology developed by the University of South Australia could change the lives of thousands of people living with cystic fibrosis (CF) as groundbreaking research shows it can improve the…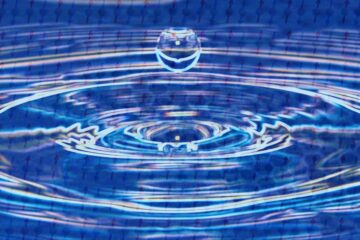 New evidence for electron's dual nature found in a quantum spin liquid
Results from a Princeton-led experiment support a controversial theory that the electron is composed of two particles. A new discovery led by Princeton University could upend our understanding of how…