There are no in-car methods of detecting that a driver is too drunk to drive – until now. A team at Bristol University, led by physiologist Dr Dilwyn Marple-Horvat, has found a new way of detecting whether a driver has drunk too much to be fit to be at the wheel.
To assess a driver`s fitness to drive, a new device has been created that measures the degree of co-ordination between hand and eye. It uses: an in-car eye-tracker; a system that continuously monitors steering wheel movements; and a processor that compares the two. The researchers monitored different drivers` performances, when using a Colin McRae rally game, over a period of time, then administered alcohol – glasses of vodka – at set intervals.
Scientists already knew that when steering a car around a corner, drivers look towards the new direction before they start to turn the steering wheel. There is a constant time delay between the two events when the driver is in normal condition. But the team has now found that once the driver has had something to drink, the time delay between eye and hand movements gets shorter. Eventually, with enough alcohol, the gap between the events reduces so much that there effectively is no delay.
The device could be used in various ways. If the driver`s performance falls below a defined level, it could deliver an audible warning, or even just stop the car. It could notify the police. A "black box"-style recorder could help police investigations into the causes of particular accidents.
Dr Marple-Horvat said: "Despite regular Government advertising campaigns, people still drink and drive and fall asleep at the wheel. Currently there are no in-car methods of detecting whether a driver is unfit to drive and alerting them to this fact."
The way the device works will be demonstrated to the public for the first time all day on 15 and 16 March in Bristol – in the Galleries shopping centre for a Science Week event. The public will get the chance to try out the driving simulator for themselves, and the researchers will get an opportunity to get the public`s views.
Dr Kathy Sykes, Director of the event, said: `We want to know what the public think about this device – and who they think should get access to the information. For example, does anyone think the police should be able to monitor people`s ability to drive in real time? And do people think drunk drivers would stop driving if the device told them they were unfit anyway?`.
The University has filed a patent application for the innovation and is seeking to license or collaborate with a suitable partner in order to develop and market the technology. The researchers next plan is to experiment on whether sleep loss or other drugs have a similar effect to alcohol.
Media Contact
Joanne Fryer
alphagalileo
All latest news from the category: Transportation and Logistics
This field deals with all spatial and time-related activities involved in bridging the gap between goods and people, including their restructuring. This begins with the supplier and follows each stage of the operational value chain to product delivery and concludes with product disposal and recycling.
innovations-report provides informative reports and articles on such topics as traffic telematics, toll collection, traffic management systems, route planning, high-speed rail (Transrapid), traffic infrastructures, air safety, transport technologies, transport logistics, production logistics and mobility.
Back to home
Newest articles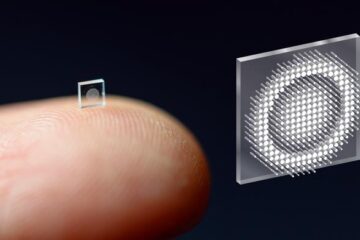 Researchers shrink camera to the size of a salt grain
Micro-sized cameras have great potential to spot problems in the human body and enable sensing for super-small robots, but past approaches captured fuzzy, distorted images with limited fields of view….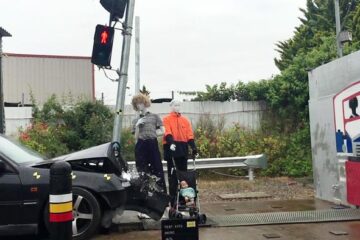 World-first product will be a lifesaving traffic stopper
Game-changing technology to design traffic lights that absorb kinetic energy, stopping them from crumpling when hit by a vehicle, will prevent thousands of fatalities and injuries each year and make…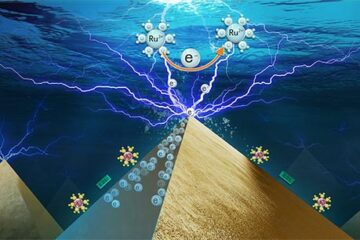 Scientists capture electron transfer image in electrocatalysis process
The involvement between electron transfer (ET) and catalytic reaction at electrocatalyst surface makes electrochemical process challenging to understand and control. How to experimentally determine ET process occurring at nanoscale is…