CESAR could hail cheaper and greener small aircraft
A team from the Power Conversion Group at the University will use the money to investigate how current mechanical and hydraulic systems on small aircraft – such as private jets and those used for short flights – can be improved using more advanced electrical engineering.
The research forms part of the Cost Effective Small Aircraft (CESAR) project, which involves 35 commercial and academic organisations right across the European Union.
All aspects of aircraft design and development will be examined during the EU-funded project, with the ultimate aim to produce a new concept for aircraft with between 10 and 50 seats.
It's hoped it will ultimately lead to lower development, running and maintenance costs, while still ensuring good passenger safety and comfort, and lower environmental impact.
In comparison to the latest breed of high-tech jumbo jets, which feature advanced electrical systems, small passenger aircraft tend to use control systems that have not seen any significant technical advance for a number of years.
Dr Nigel Schofield and a small team of researchers will concentrate on developing electrical systems to operate external flight control surfaces like the rudder, wing flaps and the landing gear.
It's believed that reduced mass and improvements in energy efficiency achieved by the introduction of electromechanical and electrohydraulic systems will bring down the cost of aircraft manufacture and operation.
Replacing bulky mechanics and hydraulics with more electrically based systems could also allow a small aircraft to carry more passengers and therefore reduce the carbon footprint of each traveller. Less mass would also mean less fuel burn and less carbon dioxide being pumped into the atmosphere.
Dr Schofield, who works in the Power Conversion Group within The School of Electrical and Electronic Engineering, said: "With the increasing popularity of air travel, the demand for smaller commercial aircraft is likely to increase in coming years.
"The view is that short haul flights within Europe will become more extensive as the Eastern European counties expand their trade with the West.
"The grant we have received will allow us to employ two full-time researchers to carry out extensive research into how electromechanical and electrohydraulic systems can be effectively applied within small aircraft.
"This is an exciting project involving many partners across Europe, and particularly from Eastern Europe.
"It certainly won't provide a solution to the huge problem of aircraft emissions, but it could lead to cheaper, smarter and more environmentally friendly aircraft taking to the skies."
Alle Nachrichten aus der Kategorie: Transportation and Logistics
This field deals with all spatial and time-related activities involved in bridging the gap between goods and people, including their restructuring. This begins with the supplier and follows each stage of the operational value chain to product delivery and concludes with product disposal and recycling.
innovations-report provides informative reports and articles on such topics as traffic telematics, toll collection, traffic management systems, route planning, high-speed rail (Transrapid), traffic infrastructures, air safety, transport technologies, transport logistics, production logistics and mobility.
Zurück zur Startseite
Neueste Beiträge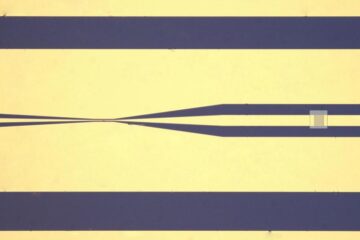 Researchers break magnetic memory speed record
Advance could lead to new generation of ultrafast computer chips that retain data even when there is no power. Spintronic devices are attractive alternatives to conventional computer chips, providing digital…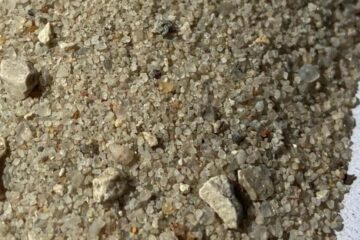 Tracing the source of illicit sand–can it be done?
Research presented at the 2020 GSA Annual Meeting. If you've visited the beach recently, you might think sand is ubiquitous. But in construction uses, the perfect sand and gravel is…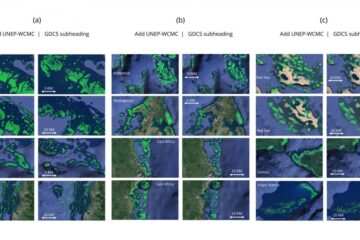 Location and extent of coral reefs mapped worldwide using advanced AI
Nearly 75% of the world's coral reefs are under threat from global stressors such as climate change and local stressors such as overfishing and coastal development. Those working to understand…