Sensors and loudspeakers reduce in-car racket.
Tired of shouting to your passenger as you drive, striving to make your voice heard over the rumble of the car? Help is on the way, in the form of strategically placed sensors and loudspeakers.
Researchers at the Korea Advanced Institute of Science and Technology (KAIST) in Taejon have developed a prototype system that shaves up to 6 decibels off the typical motoring noise of around 60 decibels. That's more than any other comparable method1.
The difference between 60 and 50 decibels is like that between the noise inside a car with the windows down, and the same noise heard from about 30 metres away. Forty decibels is about the same level as a humming refrigerator. The KAIST system isn't quite there yet, but it's a good start.
The system uses anti-sound. Sound travels as pressure waves in air. Two sets of identical waves that are perfectly out of phase cancel one another out, just as two people jumping out of sync on a trampoline eliminate each other's bounce.
Vibration sensors – transducers, rather like microphones – are hooked up to loudspeakers. When the sensors detect noise, a signal tailored to counteract it is almost instantaneously constructed. This technique, called active control, reduces background noise in aircraft, machinery and ships.
Sonic boom
Road booming noise – the din inside a car created by vibrations in the wheels that are transmitted through the suspension – is particularly difficult to eliminate. It depends on speed, road surface and suspension, among other factors. It is thus more variable than the steady drone of aircraft or machinery.
As a result, there is no single ideal location for vibration transducers in all vehicles. And the computational demands of converting the transducer signal into an anti-sound output at the loudspeakers means that active-control systems struggle to respond fast enough to changing noise levels.
Nevertheless, Shi-Hwan Oh and colleagues at KAIST have come up with a relatively simple system that gives a fair reduction in noise.
In principle, the best way to measure motoring noise vibration would be to cover the vehicle with transducers. But if there are too many, it is impossible to combine all their inputs into an anti-sound response. A good compromise, the researchers find, is four transducers attached to the left and right front suspension system.
Similar tests helped them to locate the best positions for the loudspeakers: on the floor behind the two front seats. This creates sweet spots of noise reduction around the heads of the driver and front passenger.
Oh's team also designed an algorithm that converts the transducer signals quickly and efficiently into a loudspeaker output signal. To reduce noise elsewhere in the car, more transducers and speakers would be needed, which would increase the complexity of the computations.
References
Oh, S.-H., Kim, H.-S. & Park, Y. Active control of road booming noise in automotive interiors. Journal of the Acoustical Society of America, 111, 180 – 188, (2002).
Media Contact
PHILIP BALL
© Nature News Service
All latest news from the category: Transportation and Logistics
This field deals with all spatial and time-related activities involved in bridging the gap between goods and people, including their restructuring. This begins with the supplier and follows each stage of the operational value chain to product delivery and concludes with product disposal and recycling.
innovations-report provides informative reports and articles on such topics as traffic telematics, toll collection, traffic management systems, route planning, high-speed rail (Transrapid), traffic infrastructures, air safety, transport technologies, transport logistics, production logistics and mobility.
Back to home
Newest articles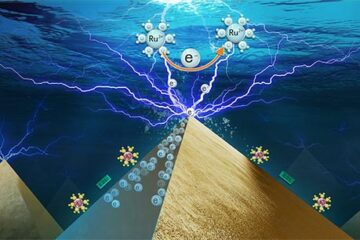 Scientists capture electron transfer image in electrocatalysis process
The involvement between electron transfer (ET) and catalytic reaction at electrocatalyst surface makes electrochemical process challenging to understand and control. How to experimentally determine ET process occurring at nanoscale is…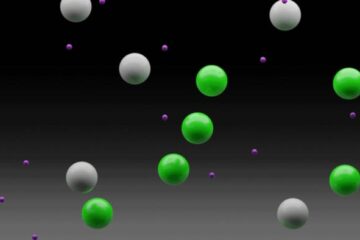 Strong winds power electric fields in the upper atmosphere
What happens on Earth doesn't stay on Earth. Using observations from NASA's ICON mission, scientists presented the first direct measurements of Earth's long-theorized dynamo on the edge of space: a wind-driven electrical…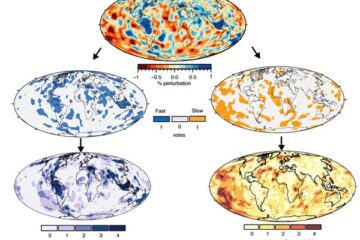 Geophysicists detect electron dance deep inside the Earth, with a Twist
A new study detects the unique seismological signature of an electron spin crossover in the deep Earth. Most are aware that electrons are negatively charged particles that surround the nucleus…