'Sound icons' to warn drivers of hazards
Researchers have subjected volunteers to the sounds of cockerels, bells, babies crying and footsteps to find out how people perceive urgency and pleasantness.
The two-year EPSRC-funded project aims to find the most appropriate sounds – such as those of screeching tyres or car horns – to warn drivers of hazards on the road.
Researchers from the school of psychology are helping car manufacturers come up with the best 'audible icons' to convey alerts to drivers by discovering the appropriateness of different sounds.
In their tests the most unpleasant sound was found to be a horn blast and the least unpleasant the sea. The most urgent was an electronic warning pulse and least urgent the sound of a house martin singing. Highly urgent sounds were also judged least pleasant.
Car manufacturers are interested in the use of 'realistic' sounds as alerts because they cut reaction times and increase drivers' awareness of what is going on around them.
Sounds do not interfere with the visual aspects of driving the car and reaction time is cut if meaningful sounds are made to indicate a specific hazard rather than simply indicating that something is amiss.
Over the next year Leeds researchers aim to find out exactly which types of sounds are most suitable as audible icons in cars using the University's advanced driving simulator. The research is necessary to ensure that a sound is perceived as having a meaning but is not so annoying that car users disable it.
Dr Denis McKeown, who is leading the project, said the use of audible icons would be particularly useful for collision detection systems being developed by car makers. These use sensors to measure the speed and distance of a vehicle from the car in front and regulate braking so the two do not collide.
He said: "Audible icons may produce significantly faster response times than tone or speech warnings but we have to find out which ones convey the right degree of urgency and a commonly-understood meaning. While using such 'realistic' sounds as alarms conveys more meaning there is a possibility people can respond incorrectly and not take enough time to assess the road situation themselves."
Media Contact
Vanessa Bridge
University of Leeds
All latest news from the category: Transportation and Logistics
This field deals with all spatial and time-related activities involved in bridging the gap between goods and people, including their restructuring. This begins with the supplier and follows each stage of the operational value chain to product delivery and concludes with product disposal and recycling.
innovations-report provides informative reports and articles on such topics as traffic telematics, toll collection, traffic management systems, route planning, high-speed rail (Transrapid), traffic infrastructures, air safety, transport technologies, transport logistics, production logistics and mobility.
Back to home
Newest articles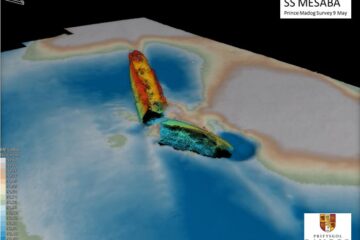 Finding the ship that sent out a warning to The Titanic
New powerful technology reveals lost seabed structures. The ship which sent an iceberg warning to the RMS Titanic, before the ocean-liner sank, has been identified lying in the Irish Sea….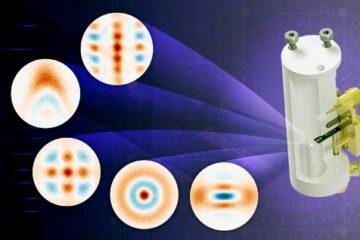 Quantum technology reaches unprecedented control over captured light
Researchers in quantum technology at Chalmers University of Technology have succeeded in developing a technique to control quantum states of light in a three-dimensional cavity. In addition to creating previously…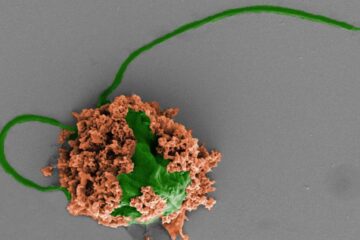 Tiny swimming robots treat deadly pneumonia in mice
Nanoengineers at the University of California San Diego have developed microscopic robots, called microrobots, that can swim around in the lungs, deliver medication and be used to clear up life-threatening…