Cutting edge technology to improve border security
A contract for the construction and supply of cutting edge neutron scanning technology was today signed by the CEOs of Customs and the Commonwealth Scientific and Industrial Research Organisation (CSIRO).
Customs and the CSIRO have been working together to develop the scanner that has the ability to detect explosives, drugs and other prohibited imports in air cargo more effectively than existing x-ray systems.
Customs CEO, Lionel Woodward said: "This technology is one of the measures Customs and the Australian Government are exploring to strengthen airport security and air cargo screening."
The technology will scan an airfreight container in less than two minutes, enabling rapid and thorough scanning of both import and export air cargo containers.
Dr Geoff Garrett, the CEO of CSIRO, said: "This is an example of the value of CSIRO working in close partnership with its customers and capitalising on its long-term investment in scientists and subsequently developing leading-edge technologies for delivery to market.
"Through our science and innovative thinking we have been able to address a real need identified by Customs and the Government as being crucial to Australia's security."
Customs and CSIRO have successfully prototyped and tested the unique scanner which was built at CSIRO's Lucas Heights laboratory.
The construction of the commercial-scale scanner will begin this month. The unit will be trialled at Brisbane International Airport over 18 months commencing in 2005
The introduction of neutron scanning technology follows the success of Customs sophisticated sea container examination facilities in securing the Australian border.
More information from:
Amanda Palmer, Customs Corporate Communication, 02 6275-6296
For media information:
Geoffrey Burchfield, 02 6276-6859
CSIRO Media
Alle Nachrichten aus der Kategorie: Transportation and Logistics
This field deals with all spatial and time-related activities involved in bridging the gap between goods and people, including their restructuring. This begins with the supplier and follows each stage of the operational value chain to product delivery and concludes with product disposal and recycling.
innovations-report provides informative reports and articles on such topics as traffic telematics, toll collection, traffic management systems, route planning, high-speed rail (Transrapid), traffic infrastructures, air safety, transport technologies, transport logistics, production logistics and mobility.
Zurück zur Startseite
Neueste Beiträge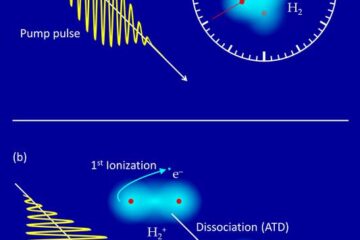 Rotation of a molecule as an "internal clock"
Using a new method, physicists at the Heidelberg Max Planck Institute for Nuclear Physics have investigated the ultrafast fragmentation of hydrogen molecules in intense laser fields in detail. They used…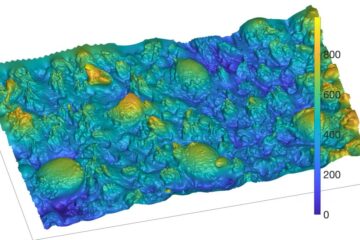 3D printing the first ever biomimetic tongue surface
Scientists have created synthetic soft surfaces with tongue-like textures for the first time using 3D printing, opening new possibilities for testing oral processing properties of food, nutritional technologies, pharmaceutics and…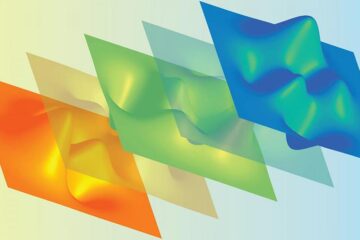 How to figure out what you don't know
Increasingly, biologists are turning to computational modeling to make sense of complex systems. In neuroscience, researchers are adapting the kinds of algorithms used to forecast the weather or filter spam…