Assuaging concerns about guaranteeing current and future tunnel safety is IST project SIRTAKI, which is developing a system to provide enhanced security for any road, rail or metro network.
Last year the first prototype of the SIRTAKI advanced tunnel management and decision support system (DSS) was completed, and trials are now beginning in the Paris metro network and in three road tunnels in Italy and Spain. These are expected to validate its potential to drastically improve the safety of underground transport links through enhancing the ability of tunnel operators to react to accidents and cut emergency response times.
"The most innovative and advantageous thing about SIRTAKI is the advanced decision support it incorporates," explains project coordinator Antonio Marqués of ETRA Investigación y Desarrollo in Spain. "It allows operators to respond effectively to an incident, providing them with plans of action and recommendations to mitigate events in the shortest possible time."
Perhaps most significantly and unlike many existing control systems, the SIRTAKI DSS is designed to operate in the control centre of any tunnel in Europe with only minor adaptations to the software, allowing it to be interconnected with existing traffic management systems. "It has been designed to meet the needs of any tunnel, whether it's on an interurban or urban road, a metro or a railway," Marqués notes.
The possibility for the system to be applied almost universally is critical given the varying safety standards and management systems used in different European countries, especially at a time when many states are in the process of building larger highways, extended metro networks and high-speed rail links with increasingly longer underground stretches. In addition, many existing tunnels were built more than a century ago and were never designed to handle the weight of road and rail traffic they do today. A recent study showed, for example, that of 25 tunnels in eight European countries a third do not meet basic safety requirements in the event of an accident.
"The ability to facilitate decision-making and improve assistance in critical situations is one of the principal goals of our time in tunnel security," Marqués stresses.
SIRTAKI's ability to do just that has elicited "high expectations" among traffic authorities and private groups, the project coordinator explains, making its widespread use to improve safety and save lives in tunnels across Europe likely in the not too distant future.
Contact:
Antonio Marqués
Director of New Technologies
ETRA I+D
Tres Forques, 147
E-46014 Valencia
Spain
Tel: +34-96-3134082
Fax: +34-96-3503234
Email: amarques.etra-id@grupoetra.com
Source: Based on information from SIRTAKI
Alle Nachrichten aus der Kategorie: Transportation and Logistics
This field deals with all spatial and time-related activities involved in bridging the gap between goods and people, including their restructuring. This begins with the supplier and follows each stage of the operational value chain to product delivery and concludes with product disposal and recycling.
innovations-report provides informative reports and articles on such topics as traffic telematics, toll collection, traffic management systems, route planning, high-speed rail (Transrapid), traffic infrastructures, air safety, transport technologies, transport logistics, production logistics and mobility.
Zurück zur Startseite
Neueste Beiträge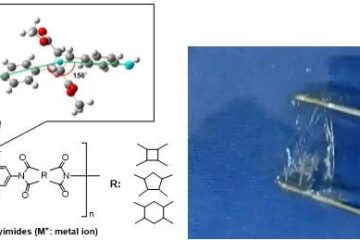 High-thermoresistant biopolyimides become water-soluble like starch
This is the first report for the syntheses of water-soluble polyimides which are Interestingly derived from bio-based resources, showing high transparency, tunable mechanical strength and the highest thermoresistance in water-soluble…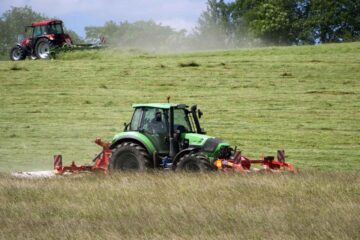 Land management in forest and grasslands
How much can we intensify? A first assessment of the effects of land management on the links between biodiversity, ecosystem functions and ecosystem services. Ecosystem services are crucial for human…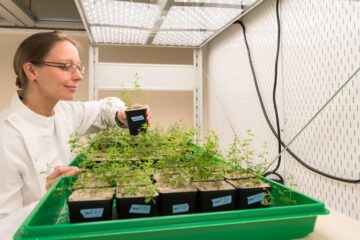 A molecular break for root growth
The dynamic change in root growth of plants plays an important role in their adjustment to soil conditions. Depending on the location, nutrients or moisture can be found in higher…