Car of the future now in Southampton
A revolutionary new car, which averages more than 200 miles per gallon in the city, is being developed at the University of Southampton.
Postgraduate research student Dennis Doerffel has turned a hatchback into a hybrid electric car. It uses the latest lithium ion batteries linked to a small petrol engine, which cuts in automatically if more power or range is required.
He said: "More than 90 per cent of all car journeys are less than 50 miles long. That is the range of the battery and it can be charged up overnight from a domestic power socket. Longer journeys are possible with the aid of the economical petrol engine"
It is predicted that cars may eventually be powered by hydrogen or fuel-cells when global oil reserves run out. This three-year project represents a vital stage in the development process towards new fuels. Dennis' work centres on making the various systems and components work together as efficiently and effectively as possible.
Dr Suleiman Abu-Sharkh, who is supervising the work, said: "This new technology has many advantages in terms of energy use, safety, pollution and noise. We hope to find partners in the automotive industry to develop these sustainable transport ideas further or perhaps a local garage which is interested in getting involved."
The car has already been displayed at the Winchester Alternative Transport Day and the Environmental Show at Brockenhurst College. Dennis plans to take part in an alternative vehicle race around Germany this summer to test the reliability of the technology and promote engineering.
All news from this category: Transportation and Logistics
This field deals with all spatial and time-related activities involved in bridging the gap between goods and people, including their restructuring. This begins with the supplier and follows each stage of the operational value chain to product delivery and concludes with product disposal and recycling.
innovations-report provides informative reports and articles on such topics as traffic telematics, toll collection, traffic management systems, route planning, high-speed rail (Transrapid), traffic infrastructures, air safety, transport technologies, transport logistics, production logistics and mobility.
Back to the Homepage
Latest posts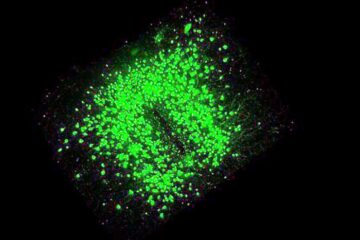 Same nerve cell – different influence on food intake
Researchers reveal the diversity of our neurons… The nerve cells, also called neurons, in our brain control all the basic processes of our body. For this reason, there are different…
In slow motion against antibiotic resistance
How novel therapeutics provide insight into bacteria membranes. Whether bacteria are resistant to antibiotics is often decided at the cell membrane. This is where antibiotics can be blocked on their…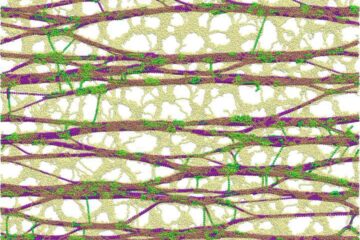 What makes plant cell walls both strong and extensible?
New model reveals that a network of cellulose is key to this unique combination. A plant cell wall's unique ability to expand without weakening or breaking–a quality required for plant…