CeBIT 2008: Telling Domestic Appliances What To Do
The presentation revolves around speech technologies developed at the EML. With a demonstration device the Heidelberg research enterprise shows how speech input can be used to tell domestic appliances what to do. The terminal has been set up in collaboration with CIBEK GmbH.
Visitors to CeBIT can see what it's like to get appliances jumping to their commands. They can simply use their voices to raise and lower a blind, turns the lights on and off all over the house or in individual rooms, regulate the central heating or play their favourite music on the stereo system.
"These applications are not just for fun," says Dr. Siegfried Kunzmann, EML's head of research and development. "They are an aid for people whose movements are restricted but who do not want to lose out on quality of life for that reason." With the demographic complexion of society changing, this applies above all to elderly people. But speech control over technical devices is also an interesting alternative for handicapped people, for example the blind.
Other fields addressed by the IT research enterprise are the automatic written transcription of speech and support for mobile applications via intuitive interfaces. Here the EML is working, amongst other things, on methods for adapting digital urban information systems to changing surroundings, situations and user preferences.
European Media Laboratory GmbH
Public Sector Parc, Hall 9, Stand C40 (Baden-Württemberg International)
Alle Nachrichten aus der Kategorie: CeBIT 2008
Zurück zur Startseite
Neueste Beiträge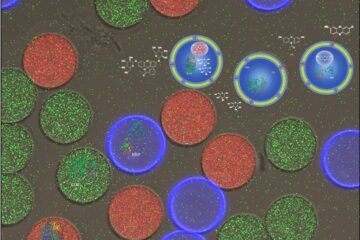 An artificial cell on a chip
Researchers at the University of Basel have developed a precisely controllable system for mimicking biochemical reaction cascades in cells. Using microfluidic technology, they produce miniature polymeric reaction containers equipped with…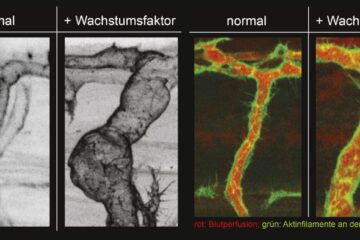 Specific and rapid expansion of blood vessels
Nature Communications: KIT researchers identify a new mechanism to control endothelial cell size and arterial caliber – basis for better treatment of heart infarct and stroke. Upon a heart infarct…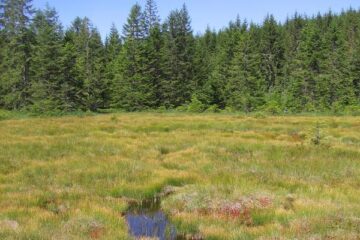 Climate change drives plants to extinction in the Black Forest in Germany
Climate change is leaving its mark on the bog complexes of the German Black Forest. Due to rising temperatures and longer dry periods, two plant species have already gone extinct…