HIV therapy success rates similar in developing and developed world, study shows
A new study from the University of Alberta reveals that people with HIV in developing countries do just as well on antiretroviral therapy (ART) programs as do people with HIV on ART programs in developed countries. It also shows that people with HIV who are given free ART drugs will do "significantly" better at fighting the disease compared to those who must pay for the drugs.

"ART programs are complex therapeutic regimens that require patients to take a minimum of three pills a day for the rest of their lives," said Dr. Karen Doucette, a professor in the U of A Division of Infectious Diseases. "It's often difficult for people in North America to maintain the regimens, so some critics believe these programs can't work in resource poor settings, where patients don't have the support–the pharmacists, the social workers, and the physicians, for example–that we have."
However, after reviewing more than 100 research papers on the topic, Doucette and her colleagues concluded ART programs have the same efficacy rates in both developed and non-developed countries. The general success rate in keeping the virus suppressed after being on the program for 12 to 18 months is about 60 per cent. The results are published this month in the journal Clinical Infectious Diseases.
Doucette said she was not surprised with the results, except for the fact that people in developing countries who received free ART drugs did so much better–30 per cent higher rates of success–than people who had to pay for their drugs.
"Although this intuitively makes sense, it was a satisfying surprise to be able to demonstrate the impact of payment for ART on its success. This has important potential implications for ART program development, which is ongoing in many resource-poor settings around the world," Doucette said.
According to the latest numbers from the UN, about 40 million people currently have HIV. The vast majority of these people live in developing countries, with almost 75 per cent living in Sub-Saharan Africa. The UN's goal is to provide at least 3 million people living with HIV/AIDS in low- and middle-income countries with ART by the end of 2005.
The number of people receiving ART has been increasing in every region in the world, with Sub-Saharan Africa doubling the number of people on ART to 500,000 in the past six months. As of June 2005, about 1 million people are on ART. Doucette believes these recent results are encouraging, but she says there must be ongoing political, financial and technical support to keep the trend going.
"Our study shows that there's no reason why people in Africa and other resource-poor settings won't follow ART regimens if they can access the treatments. We just have to make sure that everyone knows this and the support for these programs are strengthened over time," Doucette said.
All latest news from the category: Studies and Analyses
innovations-report maintains a wealth of in-depth studies and analyses from a variety of subject areas including business and finance, medicine and pharmacology, ecology and the environment, energy, communications and media, transportation, work, family and leisure.
Back to home
Newest articles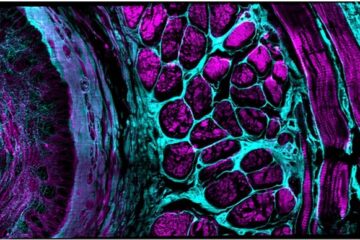 Enhancing the workhorse
Artificial intelligence, hardware innovations boost confocal microscope's performance. Since artificial intelligence pioneer Marvin Minsky patented the principle of confocal microscopy in 1957, it has become the workhorse standard in life…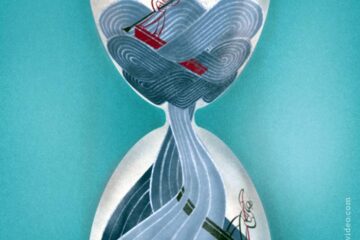 In the quantum realm, not even time flows as you might expect
New study shows the boundary between time moving forward and backward may blur in quantum mechanics. A team of physicists at the Universities of Bristol, Vienna, the Balearic Islands and…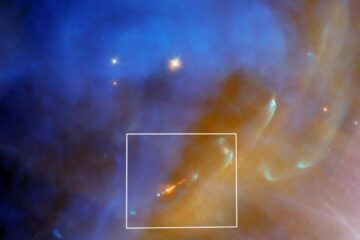 Hubble Spots a Swift Stellar Jet in Running Man Nebula
A jet from a newly formed star flares into the shining depths of reflection nebula NGC 1977 in this Hubble image. The jet (the orange object at the bottom center…