Speed and endurance are doled out by the pound, Rice researchers find
Body mass index proves to be an unexpectedly valuable tool for runners

The conspicuous size differences between beefy sprinters and lithesome distance runners are dictated by simple rules of form and function, according to researchers from Rice University and the Texas Medical Center's National Center for Human Performance. Specifically, the greater bulk of speed demons is explained by their need to hit the running surface harder to attain their faster speeds.
Details of the findings linking the speed a runner needs to achieve and the ideal body mass for performance appear in the July 15 issue of the Journal of Experimental Biology in a study authored by Peter Weyand and Adam Davis.
"We found that regardless of the runner's race specialization or gender, we could link an ideal body mass for running performance to how hard a runner needed to hit the ground," said Peter Weyand, assistant professor in kinesiology and lead author of the study. "The mechanical requirements of running and racing at different speeds are related to the notable differences in body types long-observed among specialized track athletes — and even among animal runners in nature."
Previously, scientists and others considered massiveness in any form to be disadvantageous for running performance. This idea was based on studies of distance runners and studies of the limited running abilities of elephants and big dinosaurs. However, Weyand and Davis found the trade-offs involved in specialization for speed versus endurance conform to precise body-mass rules.
Their research provides a new twist on an old metric: the body mass index, or BMI, which measures body size based on a person's height and weight. BMI has long been used as a guide on body sizes to be avoided. However, Weyand and Davis unexpectedly discovered that this same index can guide some athletes toward body sizes that will optimize their performance.
In the study, Weyand and Davis, a recent Rice University graduate, found the ideal massiveness for running performance was provided by a constant relationship between the BMI and the force the runners need to apply to the ground at their racing speeds. A practical implication of this finding for runners is that for the amount of ground force required for any race, an ideal BMI exists.
To establish how much ground force was required for different running and racing speeds, Weyand and Davis measured how hard runners hit the surface of a treadmill at different running speeds. Men and women alike hit with forces of about one-and-a-half times their body weight at slower speeds and with as much as two-and-a-half times their body weight at a sprint.
The researchers established an "ideal" body size for each race distance by compiling the average heights and weights of the world's fastest 45 male and female runners in each of the eight competitive racing distances, from 100 meters to 10,000 meters, during the past 14 years.
As they related the force required for the runners' racing speeds to the "ideal" size of the different runners, the researchers found a consistent relationship across all groups. Whether an athlete is male or female, a sprinter, a middle-distance or an endurance runner, the ideal massiveness for running was the same function of how much force the runners needed to apply to the ground at their racing speeds. The specific amount of body mass that they found was needed to regulate ground forces and racing speeds was relatively small: only 2.5 kg of mass per one meter per second of racing speed for males and 1.8 kg per one meter per second for females.
"The results provided powerful support for a basic conclusion," Weyand said. "Sprinters have more muscle and body bulk because they need to hit the track harder to attain their blazing speeds. In contrast, endurance specialists do not want or need bulky muscles because the ground forces required at their slower speeds are so modest."
Weyand noted further testing is needed to determine how appropriate BMI guidelines might be for individuals or any given individual athlete.
Media Contact
Jennifer Evans
EurekAlert!
All latest news from the category: Studies and Analyses
innovations-report maintains a wealth of in-depth studies and analyses from a variety of subject areas including business and finance, medicine and pharmacology, ecology and the environment, energy, communications and media, transportation, work, family and leisure.
Back to home
Newest articles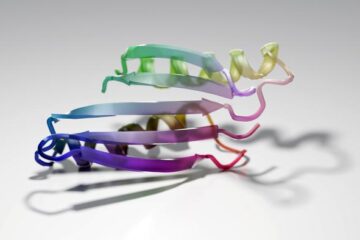 Deep learning dreams up new protein structures
A neural network trained exclusively to predict protein shapes can also generate new ones. Just as convincing images of cats can be created using artificial intelligence, new proteins can now…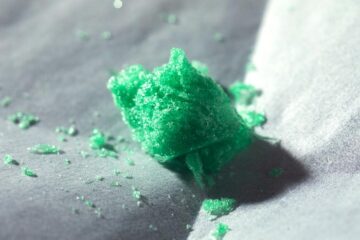 How to freeze-dry a potential COVID-19 vaccine
In Science Advances, scientists report successfully freeze-drying specialized liposomes that could be developed for use in future vaccines. Things that are freeze-dried: Astronaut food. Emergency rations. And, just maybe, some…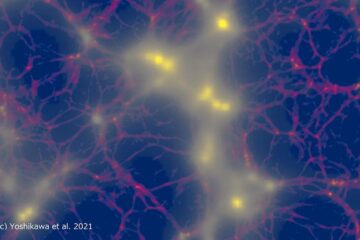 Record-breaking simulations of large-scale structure formation in the universe
Researchers led by the University of Tsukuba present computer simulations that capture the complex dynamics of elusive neutrinos left over from the Big Bang. Current simulations of cosmic structure formation…