New polysaccharide may help combat multidrug resistance in cancer
In a recent study published in the Journal of Biological Chemistry, scientists report that a molecule previously thought to play a purely structural and inert role in cells is actually involved in multidrug resistance in cancer. Using antagonists for this molecule, the researchers were able to sensitize drug resistant breast cancer cells to chemotherapeutic drug treatment.

The research appears as the "Paper of the Week" in the May 27 issue of the Journal of Biological Chemistry, an American Society for Biochemistry and Molecular Biology journal.
Multidrug resistance is very common in most types of cancers, making it one of the leading problems in cancer therapy. It is often caused by an increase in the cell's production of proteins that transport drugs out of the cell, preventing the drugs from combating cancer.
Previously, Dr. Bryan P. Toole and his coworkers, Drs. Suniti Misra and Shibnath Ghatak, of the Medical University of South Carolina noticed that small pieces, or oligomers, of a polysaccharide called hyaluronan were able to sensitize drug-resistant breast cancer cells to several different chemotherapeutic drugs. He believed that the polysaccharide oligomers were binding to a receptor for hyaluronan (called CD44) and preventing it from initiating a signaling cascade that would result in drug resistance.
"It is very surprising that hyaluronan is involved in drug resistance," admits Dr. Toole. "Most scientists think of hyaluronan as a structural and inert molecule. In adult tissues it plays two roles. First, it assists in tissue hydration and in biophysical properties such as resilience. Second, it forms a template to which matrix proteins attach and form important extracellular structural complexes."
Hyaluronan also accumulates around the outside of cells during disease processes such as early atherogenesis, persistent inflammation, and cancer. In recent years, however, hyaluronan has also been shown to induce signaling pathways in inflammatory, embryonic and cancer cells.
In their current Journal of Biological Chemistry paper, Dr. Toole and his colleagues report on further studies which indicate that hyaluronan increases the cellular production of a multidrug transporter protein by binding to CD44. They discovered that antagonist molecules that bind to hyaluronan and prevent it from interacting with CD44 were able to sensitize multidrug resistant breast cancer cells to chemotherapeutic drugs. The researchers also found that increasing hyaluronan synthesis in cells increased resistance to drug treatment.
"Our work indicates that hyaluronan antagonists, for example small hyaluronan oligomers, reverse the malignant properties of cancer cells, including proliferation, invasiveness, and drug resistance," explains Dr. Toole. "Hyaluronan oligomers are non-toxic, non-immunogenic, and readily applicable to several proliferative disease processes, especially cancer. We are hoping that hyaluronan antagonists can be used in conjunction with chemotherapy such that much lower and less toxic doses of chemotherapeutic agents can be used."
Media Contact
Nicole Kresge
EurekAlert!
All latest news from the category: Studies and Analyses
innovations-report maintains a wealth of in-depth studies and analyses from a variety of subject areas including business and finance, medicine and pharmacology, ecology and the environment, energy, communications and media, transportation, work, family and leisure.
Back to home
Newest articles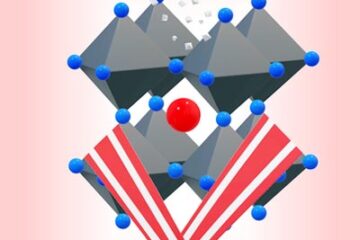 Perovskite solar cells soar to new heights
Metal halide perovskites have been under intense investigation over the last decade, due to the remarkable rise in their performance in optoelectronic devices such as solar cells or light-emitting diodes….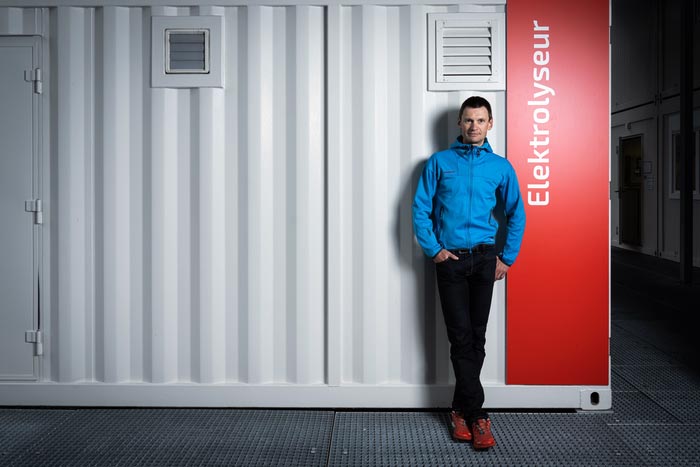 Blue hydrogen can help protect the climate
An international group of researchers led by the Paul Scherrer Institute and the Heriot-Watt University has carried out in-depth analyses of the climate impact of blue hydrogen. This is produced…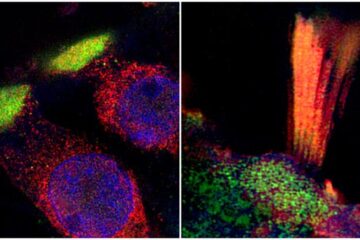 Genes associated with hearing loss visualised in new study
Researchers from Uppsala University have been able to document and visualise hearing loss-associated genes in the human inner ear, in a unique collaboration study between otosurgeons and geneticists. The findings…