Contact lenses good option for 8- to 11-year-olds
Swapping spectacles for contact lenses was once a right-of-passage for young teenagers. But new research suggests that 8- to 11-year-olds can handle the responsibility of contact lenses just as well as their older peers.
A three-month study included 10 nearsighted children who wore daily disposable contact lenses. By the end of the study, nine of the children had little to no problems with handling the lenses.
"Many parents don't realize that their 8-year-old child can handle the responsibility of contact lenses, so they don't think to ask," said Jeffrey Walline, the study's lead author and a research scientist in optometry at Ohio State University. "But the children in our study wore contacts without relying on their parents to put them in and take them out."
Daily disposable contact lenses cost about a dollar a day – around $100 more a year than the most commonly prescribed disposable contacts that are discarded every two weeks. But more than half of the parents interviewed for a related study of several hundred children said they would be willing to shell out the extra cost for convenience.
"Daily disposable lenses eliminate the need for cleaning and disinfecting, which improves compliance," Walline said. "Wearing this kind of contact lens forces a child to learn to apply and remove her lenses."
Most cases of nearsightedness, or myopia, develop between the ages of 8 and 16.
The findings appear in a recent issue of the journal of Optometry and Vision Science. Walline conducted the study with Ohio State colleagues Stacy Long, a program coordinator in optometry, and Karla Zadnik, a professor of optometry and vision science.
The researchers evaluated the participants one week, one month and three months after the children received their supply of daily disposable contact lenses. Optometrists checked the children's vision during each visit, and the children filled out surveys about contact lens wear.
The children's eyesight was nearly 20/20 – perfect vision – at each follow-up visit. Children wore their lenses an average of 11 hours a day by the end of the study. By the third month, nine of the 10 children reported that their vision was "pretty good" or "perfect"; all children but one said their eyes were "always comfortable" or "usually comfortable"; eight children said they had little to no problem putting in their contact lenses; and all children reported that they had little to no problem with taking the lenses out.
While children wear contact lenses for a variety of eye problems, they aren't routinely fitted with contacts for myopia.
"Many children are told that they can't wear contacts until they turn 12 or 13," Walline said. "But we already know that younger myopic children can wear rigid gas-permeable or soft contact lenses."
The main reason optometrists don't recommend contact lenses for children younger than 12 is that they think children aren't yet responsible enough to care for their contacts, Walline said. But other studies show that 8- to 11-year-olds can apply and remove contact lenses without parental supervision.
Although this study included only 10 participants, Walline is confident that many nearsighted children would do well with daily disposable lenses.
"We've seen similar results from larger studies of children this age who have used other types of contact lenses," he said.
The researchers are currently recruiting 470 8- to 11-year-olds for a study comparing the social effects of glasses vs. contact lenses. The children will wear either disposable contact lenses or glasses for three years, and will help the researchers evaluate the effect contacts and glasses have on self-esteem, self-perception, academics, playing sports and interacting with peers.
For more information about this study, contact Stacy Long at (614) 247-7142.
A grant from Johnson & Johnson Vision Care, Inc., supported the current study.
Media Contact
Jeffrey Walline
EurekAlert!
Alle Nachrichten aus der Kategorie: Studies and Analyses
innovations-report maintains a wealth of in-depth studies and analyses from a variety of subject areas including business and finance, medicine and pharmacology, ecology and the environment, energy, communications and media, transportation, work, family and leisure.
Zurück zur Startseite
Neueste Beiträge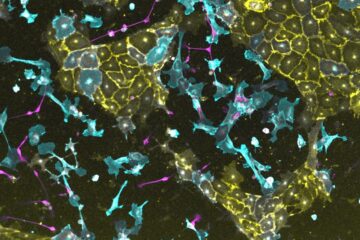 Customized programming of human stem cells
Induced pluripotent stem cells (iPS) have the potential to convert into a wide variety of cell types and tissues. However, the "recipes" for this conversion are often complicated and difficult…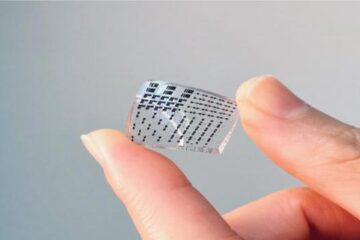 Electronic skin has a strong future stretching ahead
A material that mimics human skin in strength, stretchability and sensitivity could be used to collect biological data in real time. Electronic skin, or e-skin, may play an important role…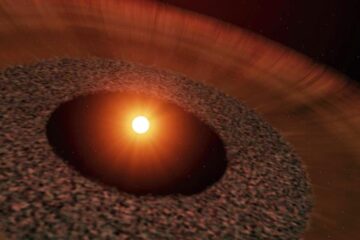 Fast-moving gas flowing away from young star caused by icy comet vaporisation
A unique stage of planetary system evolution has been imaged by astronomers, showing fast-moving carbon monoxide gas flowing away from a star system over 400 light years away, a discovery…