Air Cleaning Units Ineffective in Removing Chemical Pollutants from the Air
Study performed through Syracuse Center of Excellence in Environmental and Energy Systems calls for an established test procedure to evaluate the effectiveness of VOC removal
A new study conducted through the Center of Excellence in Environmental and Energy Systems (CoE) to evaluate the performance of room air cleaners has found that no single air-cleaning unit effectively removes all volatile organic compounds (VOCs) from the air and underscores the need to establish standards, test procedures and better consumer awareness.
While many air-cleaning devices have been rated for smoke and particulate removal efficiencies, there is no "silver bullet'' air cleaning unit or technology type that effectively removes the full range of hundreds of VOCs that are emitted from a variety of sources, including many common cleaning products, building materials, furnishings and office equipment. Some VOCs have been linked to cancer and other health problems. The study suggests that existing air-cleaning
technologies offer a wide range of effectiveness, and provides the groundwork for developing an established test procedure for evaluating the effectiveness of air cleaners for removal of VOCs.
Jianshun S. Zhang, associate professor in the L.C. Smith College of Engineering and Computer Science at Syracuse University, led research efforts for the study. Zhang is a recognized authority on indoor air quality and emissions of VOCs from building materials. "This study was designed to evaluate how well existing off-the-shelf technologies remove VOCs from indoor air," Zhang says. "Air purification is one of the key approaches for improving indoor air quality, together with controlling sources of contaminants and ventilating with clean outside air. However, there is ample room for improvements in existing products in order to achieve the full potential of air purification technologies."
The study, performed in the Building Energy and Environmental Systems (BEES) Laboratory at Syracuse University, evaluated the performance of 15 different air cleaners—12 portable units and three in-duct devices—that advertised that they removed chemical pollutants, such as VOCs and odors. Thirteen of the cleaners are commercially available and two are prototype systems.
As there are no existing test methods for evaluating VOC removal effectiveness, Zhang and his fellow researchers developed a test protocol. A "cocktail" of 16 VOCs was introduced into the air in a state-of-the-art, room-sized stainless steel chamber in the BEES laboratory. The levels of each contaminant were measured over a 12-hour period during which the air cleaner was operated. VOCs in the test "cocktail" included formaldehyde, toluene, perchlorethylene and methyl ethyl ketone, each of which is regarded by the U.S. Environmental Protection Agency as a "hazardous air pollutant" and all of which are commonly found in indoor air.
The researchers found that currently available air cleaners employ a range of technologies, including sorption filtration, photocatalytic oxidation, ozone oxidation and air ionization. A prototype air cleaner that uses a live plant as an integral element was also tested. Each technology has fundamental chemical and physical processes that determine its effectiveness at removing specific VOCs. None of the air cleaners tested was effective in removing all 16 VOCs in the test "cocktail." Among the different technologies, sorption filtration using activated carbon or other materials was found to be more effective than other approaches in currently available air cleaners.
"The study shows that the performance of individual air cleaners varies widely, and consumers who wish to remove specific VOCs from the indoor air must carefully evaluate multiple factors, including underlying technologies used in a particular device," says Edward Bogucz, executive director of the Syracuse CoE. "We have laid the groundwork to develop an established test procedure for evaluating the effectiveness of air cleaners for the removal of VOCs."
The study also provides the basis for follow-up work with the manufacturers to improve the effectiveness of their products, including the use of multiple technologies and/or refinements in the designs. Within the Syracuse CoE, the New York Indoor Environmental Quality (NYIEQ) Center leads efforts to transfer research results to companies for application in the development of new products.
"We will communicate the results of this study to our industrial partners, so that they can develop new products that will improve human health and productivity," says John J. Vasselli, executive director of the NYIEQ Center. "We also will communicate the results of the study to the public, so that consumers can be better informed about the capabilities of existing products."
The study was performed by a collaborative team associated with the Syracuse CoE, including efforts through the Environmental Quality Systems Strategically Targeted Academic Research (STAR) Center, the NYIEQ Center and Niagara Mohawk-A National Grid Company. The New York State Energy Research and Development Authority (NYSERDA) and the New York State Center for Advanced Technology in Computer Applications and Software Engineering (CASE Center) at Syracuse University also provided funding for the project.
All news from this category: Studies and Analyses
innovations-report maintains a wealth of in-depth studies and analyses from a variety of subject areas including business and finance, medicine and pharmacology, ecology and the environment, energy, communications and media, transportation, work, family and leisure.
Back to the Homepage
Latest posts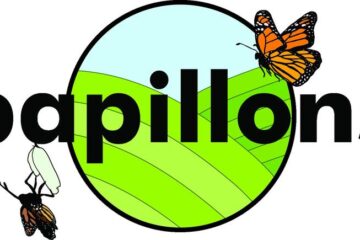 New EU project on effects of micro- and nanoplastics in agriculture
The University of Bayreuth is a partner in the new European "PAPILLONS" consortium for micro- and nanoplastics research in agriculture. 20 universities and research institutions from 12 countries will jointly…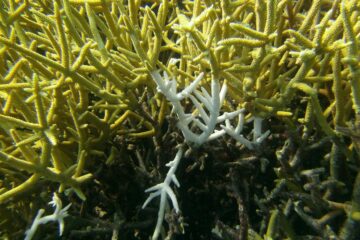 Coral on the Red List of Endangered Species
The traits of coral species that have become extinct during the last few million years do not match those of coral species deemed at risk of extinction today. In a…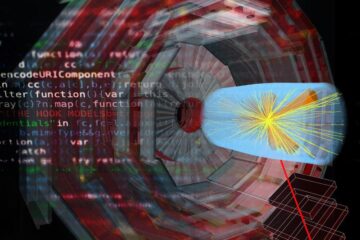 Seeking a faster pathway to synthetic data
Helmholtz Association funds project for data acquisition using neural networks. In addition to experimentally generated data, fundamental research in physics also works with synthetically generated data. Acquisition of such data…