Without disturbances in nature the world's forests will be impoverished
The forests of the world are not the stable and unchanging ecosystems they have been assumed to be. Without the occurrence of wide-spread disturbances in nature, such as forest fires, icing, or volcanic activity, forests will eventually be impoverished, owing to a lack of phosphorous.
This is shown in a study reported in this week's issue of the journal Science. The scientists who carried out the investigation are David Wardle, Department of Forest Vegetation Ecology, Swedish University of Agricultural Sciences (SLU), Sweden, Richard Bardgett, University of Lancaster, U.K., and Lawrence Walker, University of Nevada, U.S.
The three researchers have examined soil profiles from forested land in six places around the world: in Arjeplog in Swedish Lapland, Alaska, Hawaii, Eastern Australia, and southern New Zealand (two locations). In all places there are soils of extremely varying age, from very young to several thousand years old. The oldest soil, in Hawaii, was 4.1 million years old.
In all six locations forests grew least well in the oldest soils, because the access to absorbable phosphorous was limited in comparison with access to absorbable nitrogen. When soils age, less phosphorous becomes available to trees, since phosphorous is not biologically replenished in the soil or supplied to the ecosystem in any other way. Nitrogen, on the other hand, is renewable; atmospheric nitrogen is continuously supplied to the soil and is tranformed by soil bacteria to forms of nitrogen that the trees can take up. It is not a lack of nitrogen, as has previously been thought, but a lack of phosporous that lies behind poor growth in forests when they become old.
The shortage of phosphorous in the older soils also influenced the soil organisms in a negative manner, reducing their ability to release soils nutrients. The scientists draw several conclusions from their findings. First of all, they show that greater disturbances are necessary if we wish to renew forest ecosystems. What type of disturbances are required varies with soil type, but forest fires, icing, or volcanic activity can be mentioned. If such disturbances do not occur, forests cannot be endlessly renewed. Ultimately the lack of phosphorous will become such a hindrance that the soil will no longer be able to provide sufficient nourishment for densely planted forests with large trees.
A second conclusion is that productive forests are temporary, seen from the perspective of a thousand or ten thousand years: if no disturbances occur in nature, then such forests will slowly be impoverished. The patterns for how this impoverishment takes place, and its underlying mechanisms, are the same, regardless of what type of forest it is and where it is located on earth. The same processes occur in boreal, temperate, and tropical climates, albeit at different rates.
Alle Nachrichten aus der Kategorie: Studies and Analyses
innovations-report maintains a wealth of in-depth studies and analyses from a variety of subject areas including business and finance, medicine and pharmacology, ecology and the environment, energy, communications and media, transportation, work, family and leisure.
Zurück zur Startseite
Neueste Beiträge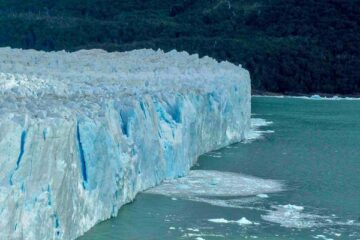 How Stable is the Antarctic Ice Sheet?
Scientists from Heidelberg University investigate which factors determine the stability of ice masses in East Antarctica. As temperatures rise due to climate change, the melting of polar ice sheets is…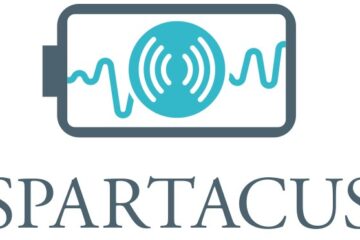 Smart sensors for future fast charging batteries
European project "Spartacus" launched Faster charging, longer stability of performance not only for electric vehicles but also for smartphones and other battery powered products. What still sounds like science fiction…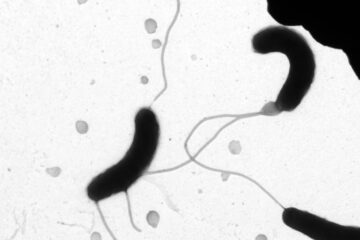 Small molecules control bacterial resistance to antibiotics
Antibiotics have revolutionized medicine by providing effective treatments for infectious diseases such as cholera. But the pathogens that cause disease are increasingly developing resistance to the antibiotics that are most…