Kangaroo meat – health secret revealed
The meat of Australia's bush kangaroo may be the highest known source of the healthy fat CLA, a University of Western Australia and CSIRO sponsored PhD student has discovered.
CLA (conjugated linoleic acid) is found in dairy products, beef and lamb.
In trials, CLA has been shown to possess potential anti-carcinogenic and anti-diabetes properties, in addition to reducing obesity and atherosclerosis (high blood pressure). PhD student Clare Engelke has found that the meat-fat of the Western Grey kangaroo in some circumstances has up to five times higher CLA content than lamb. "Australian pastoral lamb is considered to be a relatively high source of CLA, so I was surprised to find the levels in kangaroos were that much higher in comparison," Ms Engelke said.
Her study is believed to be the first research on CLA levels in kangaroos available in the public domain.
In collaboration with the University of Adelaide, Ms Engelke compared CLA levels in Western Grey kangaroos and lambs from the Badgingarra region in Western Australia and analysed tissue samples of other Western Greys, Red and Eastern Grey kangaroos from different areas of Australia. Although kangaroos are not a true ruminant, Ms Engelke became interested in researching Australia's national icon for her PhD in agricultural science because, like ruminants, kangaroos ferment food in their foregut. CLA is produced in the stomach and tissues of ruminant animals such as sheep and cattle during the digestion process. In Australia, kangaroo meat has traditionally been used for pet food but the European market for the meat grew by 30 percent following the 2001 outbreak of foot and mouth disease.
CSIRO Project Leader Dr Andre Wright said kangaroo meat was very lean with a two per cent fat content. "Kangaroo meat also has high levels of protein, iron and zinc," Dr Wright said.
Ms Engelke is now working to identify the 'bugs' in the kangaroo's foregut responsible for producing CLA. "My aim is to find out which microorganisms and circumstances are responsible for CLA formation and why kangaroo meat appears to be the highest known source of these healthy fats," Ms Engelke said.
If successful, it may be possible to increase the CLA content of other meats and products to increase potential health benefits to consumers.
Edited Betacam footage of Ms Engelke culturing bacteria in a laboratory is be available at the media conference.
More information:
Ms Clare Engelke, PhD student , 041 110 1847
Dr Andre-Denis Wright, CSIRO Livestock Industries, +61 8 9333 6417
Media assistance:
Ms Margaret Puls, CSIRO Livestock Industries, +61 9 9333 6403, 0419 578 356
Media Contact
Bill Stephens
CSIRO Media
All latest news from the category: Studies and Analyses
innovations-report maintains a wealth of in-depth studies and analyses from a variety of subject areas including business and finance, medicine and pharmacology, ecology and the environment, energy, communications and media, transportation, work, family and leisure.
Back to home
Newest articles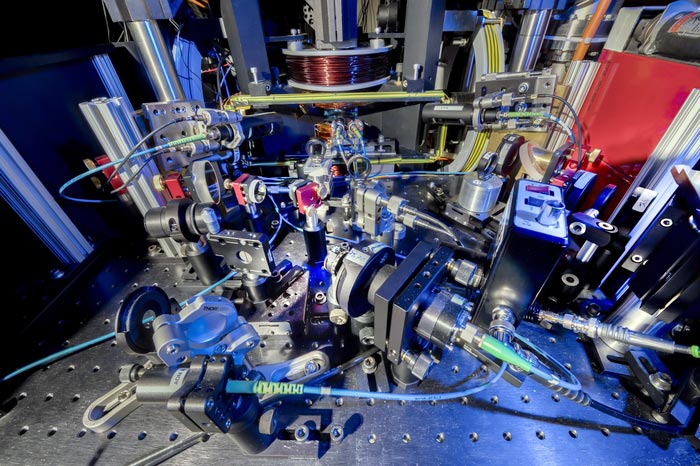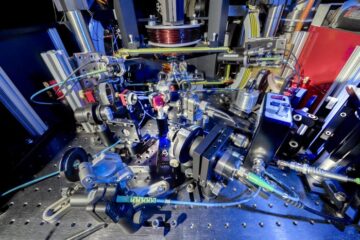 Switching on a superfluid
Exotic phase transitions unlock pathways to future, superfluid-based technologies. We can learn a lot by studying microscopic and macroscopic changes in a material as it crosses from one phase to…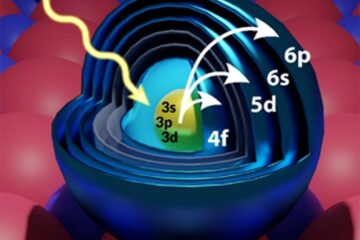 Researchers use breakthrough method to answer key question about electron states
Scientists are working hard to engineer the properties of nanostructures, such as atoms and molecules, to realize efficient logic devices that can operate at the fundamental scale of matter –…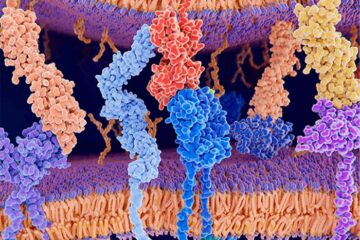 Scientists develop artificial intelligence method to predict anti-cancer immunity
Machine learning algorithms are shedding light on neoantigen T cell-receptor pairs. Researchers and data scientists at UT Southwestern Medical Center and MD Anderson Cancer Center have developed an artificial intelligence…