Opening the Big Black Box: European Study Reveals Visitors' Impressions of Science Laboratories
On 29-30 March the findings of 'Inside the Big Black Box'- a Europe-wide science and society project – will be revealed during a two-day seminar hosted by CERN1. The principle aim of Inside the Big Black Box (IN3B) is to determine whether a working scientific laboratory can capture the curiosity of the general public through visits.
IN3B was sponsored by the European Union to evaluate how effectively five laboratories – CERN in Switzerland, LNGS2 in Italy, Demokritos in Greece and DESY3 and Forschungszentrum in Jülich4 in Germany – reach across the divide between science and society. In total over 4000 members of the public, of all ages, were interviewed during visits to the five research centres.
The information that IN3B has gathered through questionnaires, in-depth interviews and ethnographic observations, has generated a precise description of the range of impressions, ideas and perceptions that visitors collect while visiting a scientific laboratory. IN3B found a rational, informed population of visitors who have an enthusiasm for science.
A series of organisational recommendations and proposals to improve the laboratory visit experience completes the study. If implemented, these suggestions should enhance both the quality and quantity of information accessible to the visitor.
The meeting is open to all interested science communicators and members of the press. The event is free of charge but registration is required. For the programme, practical details and information on how to register, please consult our web site: www.cern.ch/info/IN3B.
1 CERN, the European Organization for Nuclear Research, has its headquarters in Geneva. At present, its Member States are Austria, Belgium, Bulgaria, the Czech Republic, Denmark, Finland, France, Germany, Greece, Hungary, Italy, the Netherlands, Norway, Poland, Portugal, the Slovak Republic, Spain, Sweden, Switzerland and the United Kingdom. India, Israel, Japan, the Russian Federation, the United States of America, Turkey, the European Commission and UNESCO have observer status.
2 Laboratori Nazionali del Gran Sasso
3Deutsches Elektronen-Synchroton in der Helmholtz-Gemeinschaft
4Forschungszentrum Jülich in der Helmholtz-Gemeinschaft
Alle Nachrichten aus der Kategorie: Studies and Analyses
innovations-report maintains a wealth of in-depth studies and analyses from a variety of subject areas including business and finance, medicine and pharmacology, ecology and the environment, energy, communications and media, transportation, work, family and leisure.
Zurück zur Startseite
Neueste Beiträge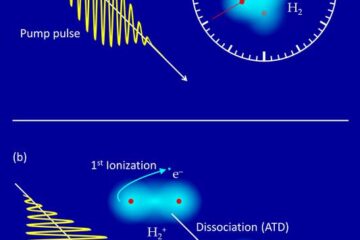 Rotation of a molecule as an "internal clock"
Using a new method, physicists at the Heidelberg Max Planck Institute for Nuclear Physics have investigated the ultrafast fragmentation of hydrogen molecules in intense laser fields in detail. They used…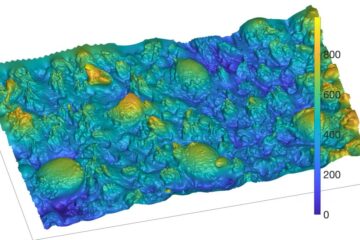 3D printing the first ever biomimetic tongue surface
Scientists have created synthetic soft surfaces with tongue-like textures for the first time using 3D printing, opening new possibilities for testing oral processing properties of food, nutritional technologies, pharmaceutics and…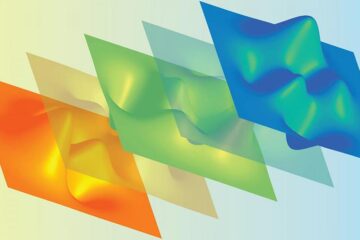 How to figure out what you don't know
Increasingly, biologists are turning to computational modeling to make sense of complex systems. In neuroscience, researchers are adapting the kinds of algorithms used to forecast the weather or filter spam…