Study: Isoflavone-enriched soy proteins fail to increase bone mineral density in young women
Soy protein enriched with isoflavones appears to have no effect on bone mineral content and bone mineral density in young women, according to a new study. Researchers say the finding will disappoint nutritionists hoping to document benefits from diets containing the nutrients, not to mention the soy industry.
A report on the study, conducted at the University of North Carolina at Chapel Hill, appears in the current (October) issue of the Journal of the American College of Nutrition. Isoflavones are chemicals made by plants, possibly to protect them against oxidation and organisms that might attack them, and soy beans are an especially good source.
"We had seen earlier reports that isoflavones had beneficial effects on the bones of women undergoing menopause or who already were postmenopausal," said Dr. John J.B. Anderson, professor of nutrition at the UNC schools of public health and medicine. "We felt that if this were true for older women, it might also be true for healthy young women and could help protect their bones over their lifetimes."
The study involved 28 young women in their early 20s. One group of 15 volunteers took soy protein supplements enriched with isoflavones for a year. The second group consumed an isoflavone-deficient soy protein diet, along with other foods over the same period. No one knew until the study ended who was in which group.
Researchers assessed the bone mineral content and density of each subject using dual-energy X-ray absorptiometric measurements at the beginning of the project, after six months and after a year, Anderson said. In other words, they scanned the young women's whole bodies, spines and upper thighbones to determine how dense their bones were and if those measurements changed over time. The team also controlled for each woman's body mass index — a measure of how heavy she was for her height – along with her physical activity level and diet.
"We found no changes in bone mineral densities and contents after 12 months in either the isoflavone-treated group or the isoflavone deficient group," he said. "Other variables also remained essentially constant over the year, including normal menstrual patterns in both groups."
Isoflavones such as genistein are structurally similar to human estrogens and for that reason have some estrogen-like properties, Anderson said. Scientists and drug companies have become increasingly interested in them over the past few years since the naturally occurring chemicals seem to produce positive effects in bone without the negative impact, such as cancer, that estrogens are believed to have on reproductive organs in some women. The value of estrogens remains in dispute.
"We were surprised that we saw zero effect," he said. "We think we found nothing because our young women were menstruating normally and therefore had normal estrogen levels. The natural estrogen levels may simply have overwhelmed any possible effect of the isoflavones."
Repeating the small but intensive UNC study to confirm or refute the results should help clarify if the new findings are valid, the scientist said.
"A lot of women are taking these plant products because they are afraid of taking estrogens due to the possible cancer risks," Anderson said. "We need more data to be able to say that, yes, there's a benefit, or no there's not. Right now, we have a lot more questions than answers, but at least we don't think soy isoflavones are harmful in any way."
Co-authors of the report are graduate Xiaowei Chen, who will receive his doctorate in nutrition in December; Dr. Agna Boass, former research associate; Dr. Michael Symons, professor of biostatistics; Dr. Martin Kohlmeier, research professor of nutrition; and Dr. Jordan B. Renner, associate professor of radiology, all at UNC. Dr. Sanford C. Garner of TPMC Inc., a Research Triangle Park-based research company, also collaborated in the study.
Support for the work came from the United Soybean Board of Chesterfield, Mo., and Protein Technologies International Inc. of St. Louis. The UNC researchers used the same soy isoflavones previously used in two studies at the University of Illinois and Iowa State University reporting beneficial effects of isoflavones in menopausal and post-menopausal women.
Note: Anderson can be reached at 919-966-7220 or jjb_anderson@unc.edu
Media Contact
David Williamson
EurekAlert!
All latest news from the category: Studies and Analyses
innovations-report maintains a wealth of in-depth studies and analyses from a variety of subject areas including business and finance, medicine and pharmacology, ecology and the environment, energy, communications and media, transportation, work, family and leisure.
Back to home
Newest articles
Creating good friction: Pitt engineers aim to make floors less slippery
Swanson School collaborators Kurt Beschorner and Tevis Jacobs will use a NIOSH award to measure floor-surface topography and create a predictive model of friction. Friction is the resistance to motion…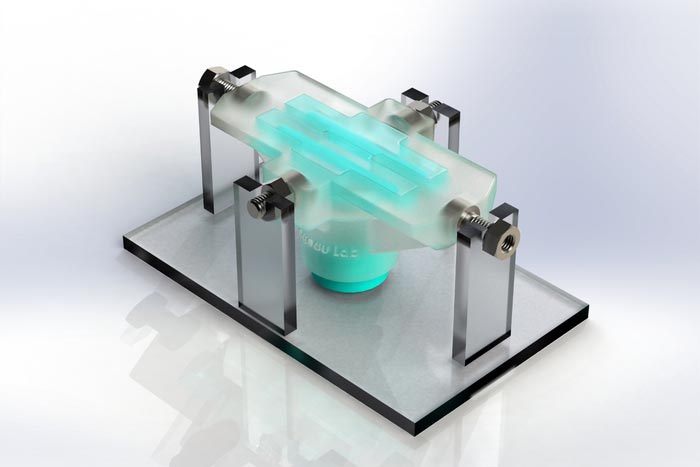 Synthetic tissue can repair hearts, muscles, and vocal cords
Scientists from McGill University develop new biomaterial for wound repair. Combining knowledge of chemistry, physics, biology, and engineering, scientists from McGill University develop a biomaterial tough enough to repair the…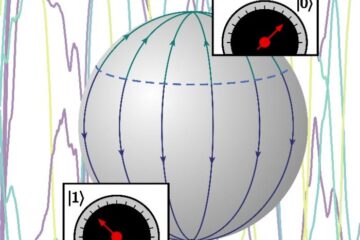 Constraining quantum measurement
The quantum world and our everyday world are very different places. In a publication that appeared as the "Editor's Suggestion" in Physical Review A this week, UvA physicists Jasper van…