Obesity Might Play Part in Increasing Breast Cancer Rates Among Hispanics
Study links body fat, cancer risk
Hispanic women have been known to run a lower risk of developing breast cancer than most other women, but their breast cancer rates are climbing—and increasing obesity is one factor that might be to blame.
The weight that Hispanic women gain during adulthood and their body fat may put them at greater risk for breast cancer both before and after menopause, according to researchers from the Keck School of Medicine of USC, the University of New Mexico and Johns Hopkins University. The team's study appears in the August issue of Annals of Epidemiology.
Although many researchers have looked at the effect of weight on breast cancer risk, this study is among the few to examine that relationship among Hispanic women. "Examining the relationships of adult weight, adult weight gain, and obesity with breast cancer occurrence is of interest due to the high and rising prevalence of obesity in the U.S. Hispanic population," said Madé Wenten, doctoral student at the Keck School and the study's lead author.
Hispanic women have rapidly been joining the ranks of the overweight; at the same time, breast cancer cases among such women are on the upswing.
"We know that breast cancer incidence and mortality have been rising in Hispanic women, but no one knows why," said Frank D. Gilliland, M.D., Keck School associate professor of preventive medicine and study principal investigator. "The thought was that perhaps these women were starting to have fewer children, and having them later in life, which may increase risk.
"But we looked at all the major reproductive factors, and they explained only 5 percent of the increase in risk. Something else must be going on."
Researchers studied more than 1,500 Hispanic and non-Hispanic white women with breast cancer in New Mexico in the early 1990s, asking about characteristics such as their current weight, their weight at age 18, menopausal status and use of hormone replacement therapy.
They found the following:
* Obese Hispanic women showed a nearly two-fold risk of breast cancer, and the risk was elevated regardless of whether they had gone through menopause. Obese non-Hispanic white women only showed increased risk after menopause.
* Breast cancer risk more than doubled for Hispanic women who showed a substantial gain (more than 30 pounds) between their weight at age 18 and current weight. Among non-Hispanic white women who gained substantial weight compared to weight at age 18, risk only increased for those who had gone through menopause.
* Breast cancers associated with weight gain among Hispanic women and postmenopausal non-Hispanic white women primarily were estrogen- and progesterone-receptor positive (ER+/PR+).
* Breast cancer risk increased among women who never used estrogen (in hormone replacement therapy) and who gained the most weight.
People are considered obese if they have a body mass index, or BMI, of 30 or more. A 5-foot-5-inch woman who weighs about 180 pounds has a BMI of 30.
Although researchers do not know exactly how weight gain affects cancer risk, the association of ER+/PR+ tumors with women who gained weight provides further evidence that hormones are a key, Gilliland notes.
"Aside from estrogen, other hormones like insulin and IGF-1 [an insulin growth factor] may play a role in breast cancer," Gilliland said. Because Hispanics appear to be susceptible to obesity and have a high prevalence of insulin resistance—leading to elevated risk for type-2 diabetes—the effect of weight gain on breast cancer risk may be particularly important in this ethnic group.
Obesity in U.S. Hispanic women increased 80 percent from 1991 to 1998, and appears to keep rising. About a quarter of Hispanic women are obese.
"Reducing weight gain during adulthood may be a good target for public health interventions to try to prevent breast cancer," Wenten said. "Interventions tailored to Hispanic women are needed to halt obesity, which may not only help reduce breast cancer, but other related diseases as well."
Madé Wenten, Frank D. Gilliland, Kathy Baumgartner, Jonathan M. Samet. "Associations of Weight, Weight Change, and Body Mass with Breast Cancer Risk in Hispanic and Non-Hispanic White Women." Annals of Epidemiology, August 2002, Vol. 12, No. 6.
Media Contact
Jon Weiner
University of Southern Californi
All latest news from the category: Studies and Analyses
innovations-report maintains a wealth of in-depth studies and analyses from a variety of subject areas including business and finance, medicine and pharmacology, ecology and the environment, energy, communications and media, transportation, work, family and leisure.
Back to home
Newest articles
Creating good friction: Pitt engineers aim to make floors less slippery
Swanson School collaborators Kurt Beschorner and Tevis Jacobs will use a NIOSH award to measure floor-surface topography and create a predictive model of friction. Friction is the resistance to motion…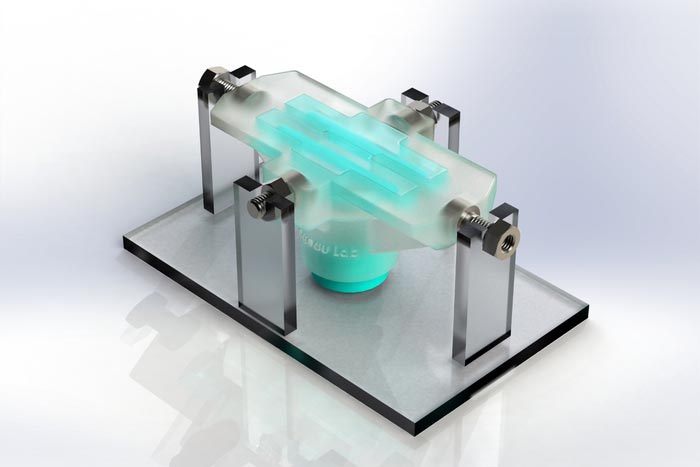 Synthetic tissue can repair hearts, muscles, and vocal cords
Scientists from McGill University develop new biomaterial for wound repair. Combining knowledge of chemistry, physics, biology, and engineering, scientists from McGill University develop a biomaterial tough enough to repair the…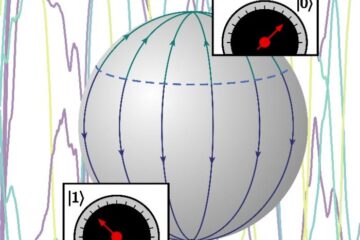 Constraining quantum measurement
The quantum world and our everyday world are very different places. In a publication that appeared as the "Editor's Suggestion" in Physical Review A this week, UvA physicists Jasper van…