Allergic reactions to gadolinium-based contrast agents are rare
"Over the past few years, the utilization of contrast-enhanced MRI has markedly increased; it's increased by 65% at our institution over the previous five years," said Dr. Dillman.. This is due, at least in part, to a variety of new applications, such as magnetic resonance angiography (MRA) and abdominopelvic MR imaging," he said. "Consequently, the number of intravenously administered gadolinium-containing contrast material doses over the same time period has significantly increased. Based on the extensive use these intravascular contrast agents, we felt that it was once again time to study their safety profile," he said.
The study included 78,353 gadolinium-containing contrast injections over a five year period. Acute allergic-like reactions occurred following 54 injections. According to the study, 48 reactions involved adults and six occurred in pediatric patients. The study showed that 74% of these reactions were mild, 19% were moderate, and 7% were severe.
"Despite recent concerns that have emerged about the gadolinium-based contrast agents and the development of nephrogenic systemic fibrosis in patients who have severe chronic kidney disease, our study supports the long-held belief that gadolinium based contrast agents can be used safely in both pediatric and adult patients with normal or with only mildly impaired renal function," said Dr. Richard Cohan, co-author of the study. "The risk of allergic-like reactions is exceedingly low (0.07% of administrations in our study), and no fatal reaction occurred at our institution in more than 78,000 intravenous administrations. Patients should feel reassured, based on our results, that the intravenous gadolinium-contrast agents included in our study are quite safe when administered to patients with ample renal function," he said.
The full results of this study appear in the December issue of the American Journal of Roentgenology, published by the American Roentgen Ray Society.
All latest news from the category: Studies and Analyses
innovations-report maintains a wealth of in-depth studies and analyses from a variety of subject areas including business and finance, medicine and pharmacology, ecology and the environment, energy, communications and media, transportation, work, family and leisure.
Back to home
Newest articles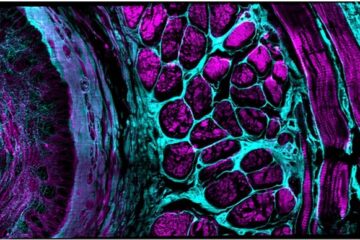 Enhancing the workhorse
Artificial intelligence, hardware innovations boost confocal microscope's performance. Since artificial intelligence pioneer Marvin Minsky patented the principle of confocal microscopy in 1957, it has become the workhorse standard in life…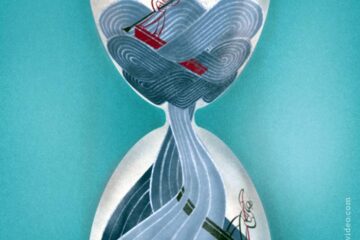 In the quantum realm, not even time flows as you might expect
New study shows the boundary between time moving forward and backward may blur in quantum mechanics. A team of physicists at the Universities of Bristol, Vienna, the Balearic Islands and…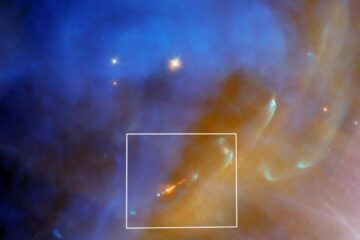 Hubble Spots a Swift Stellar Jet in Running Man Nebula
A jet from a newly formed star flares into the shining depths of reflection nebula NGC 1977 in this Hubble image. The jet (the orange object at the bottom center…