EU Project MERASA: New processors to make cars more economical and planes safer
The chief aim of the EU project entitled "Multi-Core Execution of Hard Real-Time Applications Supporting Analysability" (MERASA) is to make cars and planes more energy-efficient, economical, and safe. On 3 December 2007 a contract was signed at the University of Augsburg between the European Community and the Augsburg computer scientist Professor Dr. Theo Ungerer (Chair of Systems and Networking), who is coordinating the three-year project. It is being financed by a 2.1 million euro subsidy from the EU.
How can cars, planes and machines in general be made safer, more economical and more energy-efficient? For instance, ABS systems in cars could become even safer if the performance of the electronic control unit is increased. Control units with higher performance levels allow to optimize the fuel consumption of engines through improved regulation, to name just one benefit. However, all of these systems need a guarantee that the tasks can be executed within a fixed and very short time interval. Such systems require what are known as "hard real-time constraints". There are currently very few processors that can guarantee the necessary execution deadlines. Despite the high performance levels of today's PC processors, these processors are not suitable for applications in "embedded systems" such as ABS or engine regulation. Moreover, they are too expensive. In turn, the relatively simple processors that are normally installed in "embedded systems" have limited performance capability and are not able to meet the higher standards of safety and cost-effectiveness that the future will bring.
Embedded processors that satisfy hard real-time constraints
The EU project MERASA sets out to develop embedded processors that use multi-core technology to satisfy hard real-time constraints. Multi-core technology is a procedure in which several processors are built into one chip. "To this end, we at the University of Augsburg will develop new real-time-capable processor structures in collaboration with our colleagues at the Barcelona Supercomputing Center. We will implement them prototypically, and at the same time design the corresponding real-time-capable operating system software here in Augsburg," explains Ungerer.
To guarantee real-time capability, software tools that can calculate the worst-case execution time are required. These software tools are to be provided as part of the MERASA project by researchers at Paul Sabatier University in Toulouse and at Rapita Systems Ltd in the UK. Ungerer says: "Hand in hand with the hardware developers in Augsburg and Barcelona, our colleagues in France and England will develop suitable software solutions for the multi-core processors that we as a group are endeavouring to create. We are certain that, at the end of the three-year MERASA project, we will be able to present convincing prototypes of a new multi-core processor, an adequate operating system and software tools that are precisely tailored to the requirements of the program analysis of hard real-time applications."
Manufacturers and users involved from the start
In order to ensure the best possible transfer and user process, partners in industry – both processor manufacturers and users – will be involved right from the start in the development of the hardware and software solutions that the project aims to find. The company Honeywell spol. s.r.o. in Brünn (Czech Republic) will work on the operability of an autonomous control application for cars and for planes based on the MERASA developments. Likewise, the processor manufacturers Infineon (Munich/Bristol) and NXP (Eindhoven), and the application companies Airbus France, European Space Agency and Bauer Maschinen (Schrobenhausen) are integrated into the project through an Industrial Advisory Board, in order to support the hardware and software developments from the beginning and to test them in pilot projects.
"This integration of renowned companies from different European states," adds Ungerer, "also clearly demonstrates that one aim of our MERASA project is to make an important contribution to the future competitiveness of Europe in the key segments of the motor, aerospace and machine construction industries."
Contact:
Prof. Dr. Theo Ungerer
Department of Computer Science
University of Augsburg
D-86135 Augsburg
Germany
Tel: +49 (0)821-598-2351
theo.ungerer@informatik.uni-augsburg.de
All latest news from the category: Information Technology
Here you can find a summary of innovations in the fields of information and data processing and up-to-date developments on IT equipment and hardware.
This area covers topics such as IT services, IT architectures, IT management and telecommunications.
Back to home
Newest articles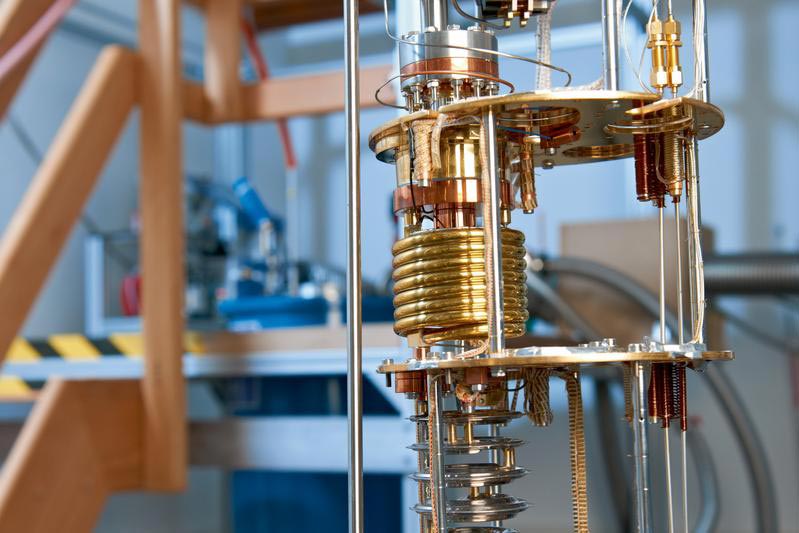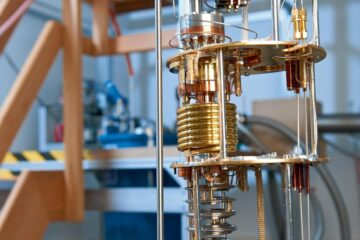 An exotic interplay of electrons
International research team discovers novel quantum state. Water that simply will not freeze, no matter how cold it gets – a research group involving the Helmholtz-Zentrum Dresden-Rossendorf (HZDR) has discovered…
Positively charged nanomaterials treat obesity
… anywhere you want. Columbia researchers discover that the cationic charged P-G3 reduces fat at targeted locations by inhibiting the unhealthy lipid storage of enlarged fat cells. Researchers have long…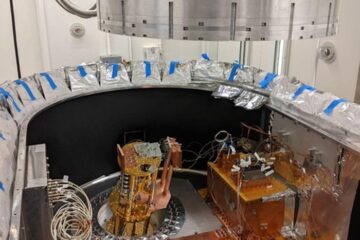 New analysis approach could help boost sensitivity of large telescopes
Large telescope receiver optics confirmed in lab prior to installation at Simons Observatory. Some of the largest and most sophisticated telescopes ever made are under construction at the Simons Observatory…