Mitral valve repair: Surgery or interventional treatment?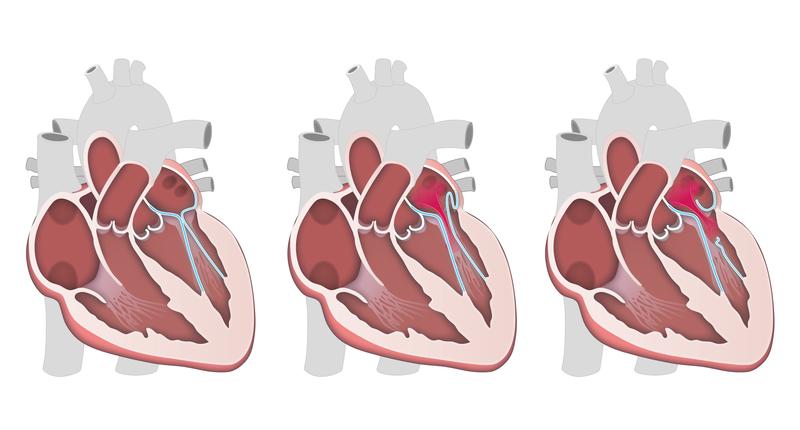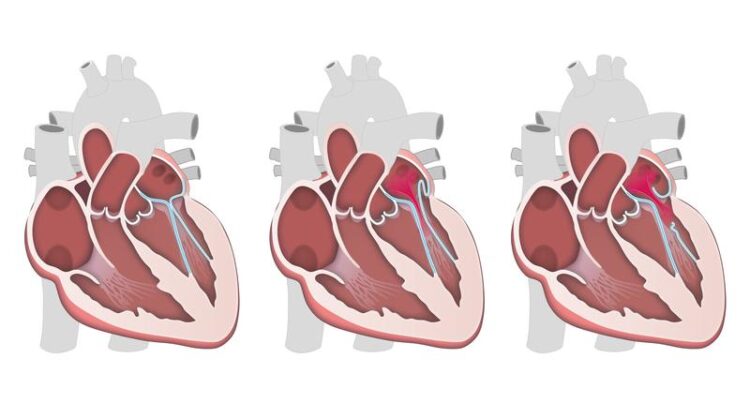 A leaking mitral valve can be repaired surgically or with catheter-based techniques. A so-called mitral valve prolapse is particularly common, in which part of the valve protrudes (prolapses) into the left atrium.
The American PRIMARY study investigates which method is most suitable for repairing mitral valves in patients with degenerative mitral valve insufficiency who are at low surgical risk. The German arm of the study, with 113 patients, is led by Prof. Volkmar Falk of the German Heart Institute at Charité. The German Center for Cardiovascular Research (DZHK) funds the German study arm with 1.36 million euros.
Mitral valve insufficiency is the second most common acquired heart valve disease. Around one million people in Germany are affected. The mitral valve allows blood to pass from the left atrium into the left ventricle. During the contraction of the left ventricle the valve is closed to prevent backflow into the left atrium. If it leaks, blood flows back into the atrium and leads to pulmonary congestion. Therefore, a typical symptom of mitral valve insufficiency is shortness of breath. Fibroelastic deficiency can lead to chordal elongation or rupture leading to displacement of valvular segments into the left atrium, a condition termed mitral valve prolapse
Endoscopic repair of the mitral valve ("keyhole" surgery) has been the standard of care for many years. This procedure replaces the diseased chordae endoscopically and stabilizes the valve annulus with an implant (mitral ring). This technique is commonly applied to correct mitral valve prolapse.
In addition, a catheter-based procedure has also been established in the last ten years. In this procedure, a catheter system is inserted through a vein in the groin and advanced through the atrial septum in the left atrium. One or more clips are then applied to permanently connect opposite parts of the two mitral valve leaflets. The procedure is currently most often used in patients with heart failure and so called secondary mitral insufficiency, a condition when the valve is still healthy but no longer closes properly because the left ventricle is dysfunctional and enlarged.
Both procedures are possible – data is lacking
The clip procedure for mitral valve prolapse has so far been used to treat patients with a very high surgical risk. "In people with mitral valve prolapse and lower surgical risk, we can use both methods under certain conditions. However, comparative data on short and long-term benefits are still lacking," says Prof. Volkmar Falk of the German Heart Center at Charité. He leads the German arm of the U.S. PRIMARY study.
The study will enroll patients 65 and older with severe mitral regurgitation due to mitral valve prolapse. Patients are randomly divided into two groups. One-half will be treated surgically – usually endoscopically. The other group will be treated by catheter-based procedures.
Long-term data will be collected
The study team will check three years after treatment whether patients are alive and well or need to be readmitted due to recurrence of mitral valve insufficiency or heart failure. In addition, other outcomes of the repair will also be reviewed. "We have a unique opportunity here to determine which method is better in the long term. That's why we continue monitoring patients until ten years after treatment," Falk says.
In addition to the DHZC, 16 other German centers will participate in the study. A total of 1350 patients worldwide will be included in the study.
Wissenschaftliche Ansprechpartner:
Professor Volkmar Falk, Medical Director of the German Heart Institute at Charité, Director of the Department of Cardiothoracic and Vascular Surgery, volkmar.falk(at)dhzc-charite.de
Weitere Informationen:
https://dzhk.de/forschung/klinische-forschung/alle-studien/studie/detail/primary… Study title: Percutaneous or Surgical Repair In Mitral Prolapse And Regurgitation for >65 Year-olds (PRIMARY)
Media Contact
Christine Vollgraf Presse- und Öffentlichkeitsarbeit
Deutsches Zentrum für Herz-Kreislauf-Forschung e.V.
All latest news from the category: Studies and Analyses
innovations-report maintains a wealth of in-depth studies and analyses from a variety of subject areas including business and finance, medicine and pharmacology, ecology and the environment, energy, communications and media, transportation, work, family and leisure.
Back to home
Newest articles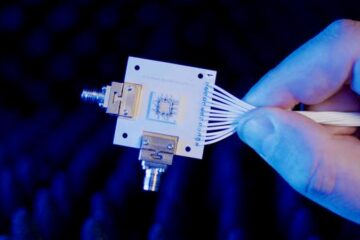 Smart antenna will revolutionize telecommunications industry
A new antenna technology developed at Utah State University will soon be tested by a national wireless provider for a pilot study that could revolutionize the telecommunications industry. Bedri Cetiner,…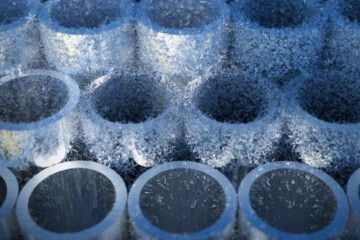 Elastocaloric cooling system opens door to climate-friendly AC
Air conditioning, refrigeration, and other cooling technologies account for more than 20 percent of today's global energy consumption, while the refrigerants they use have a global warming potential thousands of…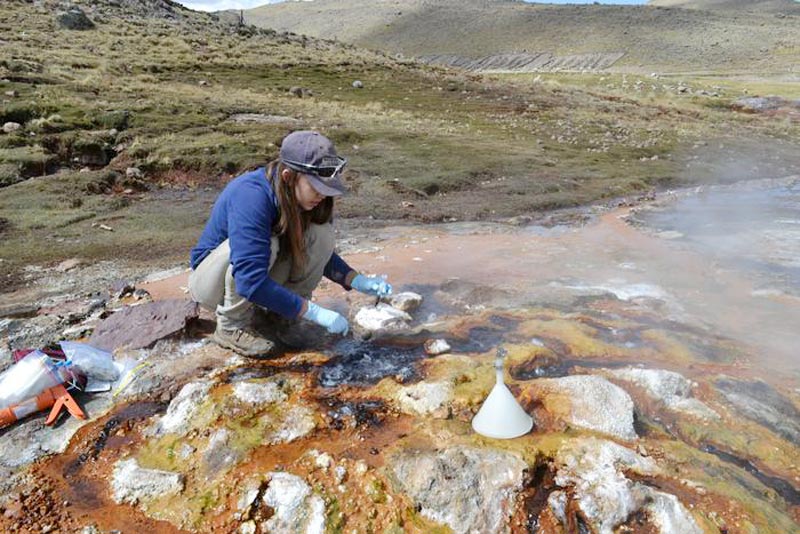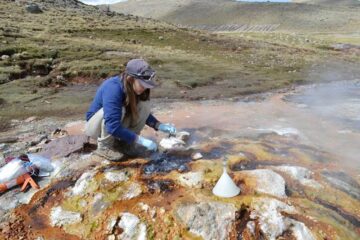 Tectonics matter
USU geoscientists probe geochemistry, microbial diversity of Peruvian hot springs. Heather Upin, Dennis Newell report microbial community composition is distinctly different in two tectonic settings. South America's Andes Mountains, the…