Lung infections offer clue to unlocking the mystery of life-saving heart drug
The new findings, published in Platelets, show that ticagrelor may reduce the risk of dying as a result of a lung infection after suffering a heart attack compared to patients treated with the drug clopidogrel.
The analysis, which was led by researchers from the University of Sheffield and Uppsala University Sweden, is the latest to come from the PLATO study which originally included over 18,000 patients worldwide.
In the initial PLATO study, the annual mortality rate for patients treated with clopidogrel was 5.9 per cent and this rate was significantly reduced to 4.5 per cent for patients treated with ticagrelor.
The extent of this reduced risk was unexpected, as previous similar trials had not been so successful in reducing mortality risk – prompting speculation as to the possible mechanisms for this benefit.
Professor Robert Storey said: "We have now shown that there were fewer deaths due to overwhelming bacterial infection (sepsis) in patients treated with ticagrelor, with lung infection accounting for the source of this sepsis in many cases.
"This is a surprising finding but does seem to provide a potential lead in explaining why ticagrelor saved so many lives in comparison to clopidogrel treatment.
"Ticagrelor not only has greater anticlotting activity compared to clopidogrel, which easily explains its greater effectiveness in preventing further heart attacks, but also has another property not possessed by clopidogrel that allows it to prevent adenosine from being cleared from the blood stream.
"Adenosine has many different effects in the body including influencing the activity of white blood cells that are involved in tackling pneumonia and other infections."
Another intriguing finding was subtle but highly significant differences in blood markers of immune cell activity with evidence of slightly greater activity in ticagrelor-treatment patients.
This appeared to be partly accounted for by clopidogrel slightly suppressing the number of circulating white blood cells since levels increased when clopidogrel was stopped. It is less clear whether ticagrelor was marginally increasing the levels of immune cell activity.
"These findings warrant further research in order to understand the reasons for these differences in immune system activity and whether or not there might be a link with the lung infection findings," said Professor Storey.
"We are pursuing several avenues at the moment to increase our understanding of ticagrelor's effects and the reasons for its life-saving properties."
The National Institute for Clinical Health and Excellence (NICE) approved ticagrelor as a cost-effective treatment for heart attack patients in October 2011. After waiting for this approval, hospitals and GP practices across South Yorkshire were early adopters of ticagrelor and have used this instead of clopidogrel in the majority of heart attack victims since February 2012, in line with recommendations by the European Society of Cardiology.
However, some areas of the UK have faced barriers to the introduction of ticagrelor as a consequence of its higher cost compared to clopidogrel, despite the endorsement by NICE that ticagrelor is cost-effective. This has led to inequity of access to a treatment that has the best evidence for reducing the risk of dying in the year after a heart attack.
Notes for Editors
The University of Sheffield
With nearly 25,000 of the brightest students from 117 countries coming to learn alongside 1,209 of the world's best academics, it is clear why the University of Sheffield is one of the UK's leading universities. Staff and students at Sheffield are committed to helping discover and understand the causes of things – and propose solutions that have the power to transform the world we live in.
A member of the Russell Group, the University of Sheffield has a reputation for world-class teaching and research excellence across a wide range of disciplines. The University of Sheffield has been named University of the Year in the Times Higher Education Awards 2011 for its exceptional performance in research, teaching, access and business performance. In addition, the University has won four Queen's Anniversary Prizes (1998, 2000, 2002, 2007), recognising the outstanding contribution by universities and colleges to the United Kingdom's intellectual, economic, cultural and social life.
One of the markers of a leading university is the quality of its alumni and Sheffield boasts five Nobel Prize winners among former staff and students. Its alumni have gone on to hold positions of great responsibility and influence all over the world, making significant contributions in their chosen fields. Research partners and clients include Boeing, Rolls-Royce, Unilever, Boots, AstraZeneca, GSK, Siemens, Yorkshire Water and many more household names, as well as UK and overseas government agencies and charitable foundations.
The University has well-established partnerships with a number of universities and major corporations, both in the UK and abroad. The White Rose University Consortium (White Rose) a strategic partnership between 3 of the UK's leading research universities of Leeds, Sheffield and York. Since its creation in 1997 White Rose has secured more than £100M into the Universities.
For further information, please visit http://www.sheffield.ac.uk
For further information please contact: Amy Pullan, Media Relations Officer, on 0114 222 9859 or email a.l.pullan@sheffield.ac.uk
To read other news releases about the University of Sheffield, visit: http://www.shef.ac.uk/news
All latest news from the category: Studies and Analyses
innovations-report maintains a wealth of in-depth studies and analyses from a variety of subject areas including business and finance, medicine and pharmacology, ecology and the environment, energy, communications and media, transportation, work, family and leisure.
Back to home
Newest articles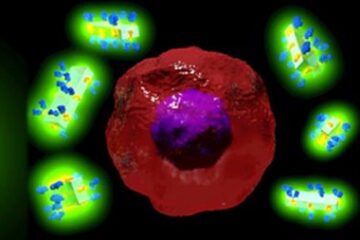 A world-first antibody-drug delivery system
It sounds like the stuff of science fiction: a man-made crystal that can be attached to antibodies and then supercharge them with potent drugs or imaging agents that can seek…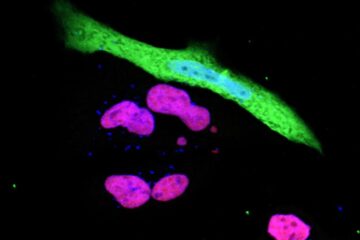 Revealed: How SARS-CoV-2 evades our immune system
Scientists at Hokkaido University and Texas A&M University have identified a key mechanism used by the SARS-CoV-2 virus to evade host immune systems. Researchers in Japan and the United States…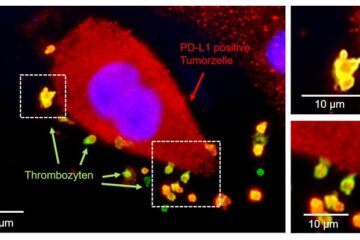 New approach developed to predict response of immunotherapies in lung cancer
New methodology at the University Hospital of Tübingen harnesses the function of platelets. At Tübingen University Hospital, a preclinical study led by Dr. Clemens Hinterleitner and Prof. Dr. Lars Zender,…