Energy and ports are infrastructure cash cows in Finland
29 municipal and state owned units, limited companies and some private entities were analysed using the financial statement data for 2002-2009. The study covered water supply, roads, streets, ports, airports, railways and energy networks. The report annexes even wider empirical material.
According to the research, the cash-based returns has been very stable during the studied period (2002-2009). The volatility of the cash flows has been almost risk-free compared to investments in Finnish stock markets.
The best sectors were energy with its average annual cash-based return of 13% for the invested total capital and ports with about 10% average annual return.
The study also looked into the returns of state-owned companies. VR, the national state-owned rail operator yielded to 5% average annual cash-based return on invested capital. Accordingly Finavia, the state's airport owner returned annually 4% on average, and the state-owned road contractor Destia about 7%.
The form of ownership has a clear effect on returns. The ownership models covered traditional municipal entities, municipality and state owned companies as well as fully private units. Traditional public entities had the best cash-based returns to their owners. Municipal ports exceeded with about 4%-units the returns provided by municipal limited liability companies for the period of analysis. Difference of same magnitude was identified with waterworks.
The differences can be explained largely by different accounting practices. With limited liability companies, the accounting standards are dictated strictly by different laws and generally accepted accounting principles whereas the accounting of municipal units and enterprises follow a more liberal practice. The latter entities are mostly exempted from taxes and have more freedom to return profits to their owners. In the long run, however, these liberal practices may lead to "over-milking" of the utilities, hence resulting a risk of under-investments in infrastructures. Many municipalities and cities are concerned for example on the technical condition of water supply network.
The researchers recommend that accounting practices should be more specific in terms of reflecting the technical condition of the infrastructure and making it sure that necessary investments are not neglected while seeking high returns. On the other hand it is evident that municipalities and cities have financed some of their basic services – such as education or healthcare – with the help of revenues raised from infrastructure and utilities.
The Finnish Ministry of Finance has initiated last year a proposal to renew the legislation on municipal enterprises.
Media material: Financial performance of Finnish technical networks
http://www.vtt.fi/news/2011/20112510_energia_ja_satamat_tuottavat_
infrastruktuurista
Media Contact
Pekka Leviäkangas
EurekAlert!
All news from this category: Studies and Analyses
innovations-report maintains a wealth of in-depth studies and analyses from a variety of subject areas including business and finance, medicine and pharmacology, ecology and the environment, energy, communications and media, transportation, work, family and leisure.
Back to the Homepage
Latest posts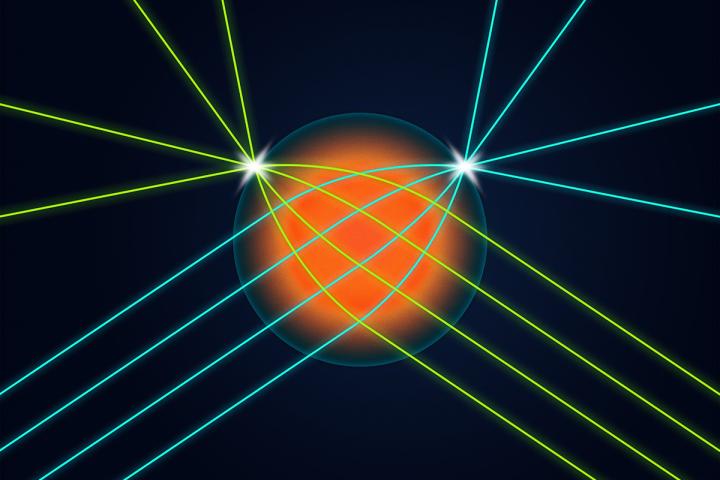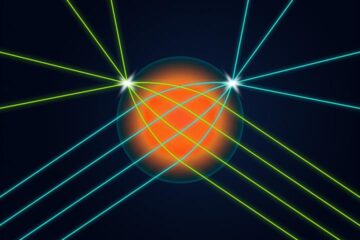 Researchers confront optics and data-transfer challenges with 3D-printed lens
Researchers have developed new 3D-printed microlenses with adjustable refractive indices – a property that gives them highly specialized light-focusing abilities. This advancement is poised to improve imaging, computing and communications…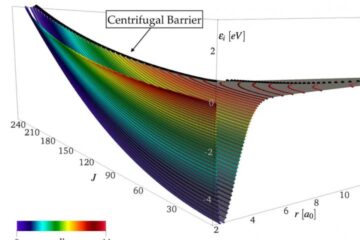 Research leads to better modeling of hypersonic flow
Hypersonic flight is conventionally referred to as the ability to fly at speeds significantly faster than the speed of sound and presents an extraordinary set of technical challenges. As an…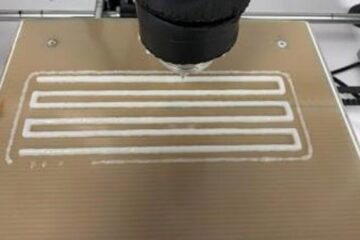 Researchers create ingredients to produce food by 3D printing
Food engineers in Brazil and France developed gels based on modified starch for use as "ink" to make foods and novel materials by additive manufacturing. It is already possible to…