5 percent of workers gave up smoking when the anti-tobacco law took effect
The enforcement of Law 42/2010, which extends the smoking ban to public places, has accompanied a progressive reduction in the percentage of smokers (from 40.3% to 35.3%) and in consumption amongst the working population. This decline applies to men and women of all ages and occupations.
SINC
A pioneering study, carried out by the Society of Prevention of Ibermutuamur (accidents and diseases mutual insurance for Social Security professionals) analysed the consumption of tobacco in the working populating during the first months of application of Law 42/2010. This law extended the smoking ban to all enclosed public spaces, including bars and restaurants.
Between 1 July 2009 and 30 June 2011, the development of the percentage of smokers and tobacco consumption in a sample of 413,473 workers of all ages and occupations was assessed. The conclusions are published this month in the journal Revista Española de Salud Pública.
"The results suggest that the enforcement of the law has accompanied a progressive reduction in the percentage of smokers and the consumption amongst the working population" Carlos Catalina-Romero, expert in tobacco-smoking and clinical psychology in Ibermutuamar explained to SINC.
Specifically, the overall percentage of smokers decreased by 5% amongst workers who attended a medical check-up throughout the study period (from 40.3% to 35.3%).
Furthermore, amongst workers who continued to smoke, there was a decrease in the amount of tobacco consumed. This applies to men and women of all ages and occupations.
Catering workers, which are one of the groups protected against exposure to environmental tobacco smoke in the workplace for the first time, are also benefiting from the collateral impact on consumption.
"Our data suggests that progressive strictness of the smoking ban in public places is an extraordinarily useful measure in the fight against the tobacco epidemic in our country" the expert points out. "The most important factors in giving up tobacco are regulatory and fiscal policies".
Protection against smoke
Law 28/2005 regarding health measures against tobacco meant a milestone in Spain, in terms of protection against the effects of environmental tobacco smoke. One of the basic changes was banning smoking in many closed public spaces, including a lot of work places.
"The unquestionable success of the measures taken, together with the results obtained by a lukewarm approach of the ban in bars, restaurants, and other leisure areas caused a new development in anti-tobacco legislation in Spain with the Law 42/2010" Carolina-Romero highlights.
The development of tobacco consumption in the Spanish working population is significant because it includes a wide segment of the smoking population. It allows us to assess the real effectiveness of the developments in laws, the most important new feature of which is banning smoking in enclosed leisure areas.
Reference:
Catalina Romero C, Sainz Gutiérrez JC, Quevedo Aguado L, Cortés Arcas MV, Pinto Blázquez JA, Gelpi Méndez JA, Calvo Bonacho E y González Quintela A. "Prevalencia de consumo de tabaco en población trabajadora tras la entrada en vigor de la Ley 42/2010". Revista Española de Salud Pública 2012; 86:177-88.
All latest news from the category: Studies and Analyses
innovations-report maintains a wealth of in-depth studies and analyses from a variety of subject areas including business and finance, medicine and pharmacology, ecology and the environment, energy, communications and media, transportation, work, family and leisure.
Back to home
Newest articles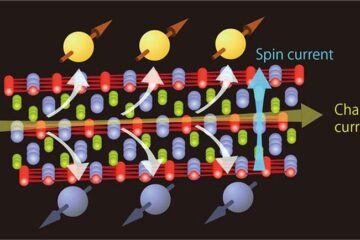 Topological materials open a new pathway for exploring spin hall materials
A group of researchers have made a significant breakthrough which could revolutionize next-generation electronics by enabling non-volatility, large-scale integration, low power consumption, high speed, and high reliability in spintronic devices….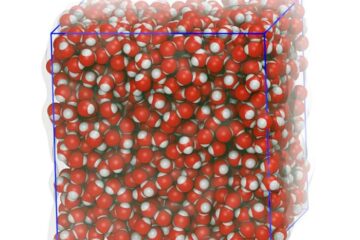 Evaluating the shear viscosity of different water models
A researcher from Japan evaluates the shear viscosities of popular water models widely used in biomolecular research. Water is one of the most abundant substances on Earth and partakes in…
Scientists successfully maneuver robot through living lung tissue
Lung cancer is the leading cause of cancer-related deaths in the United States. Some tumors are extremely small and hide deep within lung tissue, making it difficult for surgeons to…