Female Discrimination In Science
Since the 30s of the 20th century, after two wars and revolutions, a lot of women have been joining scientific activities. At last, after centuries of fighting for their rights, women became considered full members of society. Women were welcome to work if they wished to – but only on equal terms with men. However, men and women were not to equalize in rights in terms of housekeeping obligations. It so happened that women did housekeeping, brought up children, and worked as hard as men. Initially, in the heat of excitement women did not notice the crying injustice, now that a century has passed, and it is high time to calmly review the global experiment.
According to Svetlana Sycheva, specialist of the Institute of Geography, there is a direct evidence of female discrimination in our society, this can be distinctly traced in science, especially in the community of researchers involved in the soil science. Probably, it is due to the fact that biology is closely related with the soil science, there are particularly many women involved in it, but their achievements have failed obtain so high estimate as those of men. For example, in various years there occurred more than a dozen Academicians and Corresponding Members among the soil scientists – they were all men. As a rule, the females do not occupy the executive positions: director, dean, rector (head of a university). The highest position they can be assigned to is the head of a chair, laboratory, or department. The fair sex is also being deprived of the government awards. Women are rare among administrators, members of scientific magazines` editorial board and of academic councils. They are less represented at large scientific conferences and international meetings. However, in the soil science the position of women is much better than in other more `masculine` sciences. "Often, the females` accomplishments in science are recognized only when the women are of advanced age or when these accomplishments are so evident that it is inconvenient to conceal them", says Sycheva.
Detraction of women starts after the graduation from the institute – as a rule, the females are assigned to less paid positions as compared to men. However, the females achieve much better results when studying: among the persons interrogated by Sycheva, 40% of women and 16% of men have the honours degree. But on the other hand, there are twice as much male students getting the C grade than female ones. Women spent more time on writing the thesis (5 years on the Ph.D. thesis and 20 years on the doctoral thesis, men spending respectively 3 and 10 years). It tends to be difficult for a woman to publish her scientific article in the leading magazines, the deadline for the thesis presenting being often delayed on purpose.
According to Sycheva`s data, 54% of women and only 10% of men spend on housekeeping from 1 to 3 hours a day. But these are good results, since 27% of men do not spend a single hour per day on housekeeping. This proves that Russian women fulfil the second (domestic) job which is not accounted or paid for by the government. All these factors taken together result in lost opportunities to make a carrier and, consequently, low salary. Regrettable as it may be, but it should be acknowledged that real equality of sexes does not exist in terms of job positions and salary. Apparently women have fewer opportunities than men to promote their carreer.
Female persistence can only be envied, at all costs women aim at raising their professional level, i.e. obtaining academic degree. Among Ph.Ds females are not fewer than males, there are a lot of Professors among women as well. Women have managed to achieve all this despite the fact that only 53% of them can study at home (for instance, read scientific literature), while the respective figure for men makes 73%. Women write from 3 to 5 scientific articles per year, nevertheless the share of `feminine articles` does not exceed 16% of the total number of published articles. As regards to the question whether the carrier is successful, the positive reply was given by 50% of women, i.e. as many as men.
Media Contact
Tatiana Pitchugina
alphagalileo
All latest news from the category: Social Sciences
This area deals with the latest developments in the field of empirical and theoretical research as it relates to the structure and function of institutes and systems, their social interdependence and how such systems interact with individual behavior processes.
innovations-report offers informative reports and articles related to the social sciences field including demographic developments, family and career issues, geriatric research, conflict research, generational studies and criminology research.
Back to home
Newest articles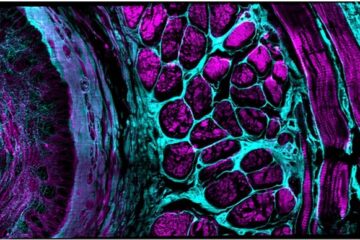 Enhancing the workhorse
Artificial intelligence, hardware innovations boost confocal microscope's performance. Since artificial intelligence pioneer Marvin Minsky patented the principle of confocal microscopy in 1957, it has become the workhorse standard in life…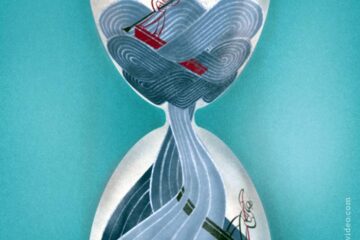 In the quantum realm, not even time flows as you might expect
New study shows the boundary between time moving forward and backward may blur in quantum mechanics. A team of physicists at the Universities of Bristol, Vienna, the Balearic Islands and…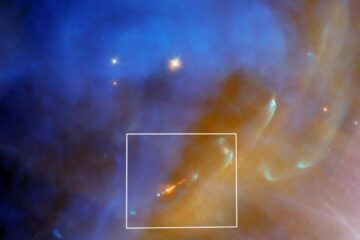 Hubble Spots a Swift Stellar Jet in Running Man Nebula
A jet from a newly formed star flares into the shining depths of reflection nebula NGC 1977 in this Hubble image. The jet (the orange object at the bottom center…