Dream teams thrive on mix of old and new blood
When the Boston Red Sox won their first World Series title since 1918 last year, the team had some new blood, including key players Curt Schilling, Orlando Cabrera and Doug Mientkiewicz, to mix with the old and help the team achieve the pinnacle of baseball success.

In a paper to be published April 29 in the journal Science, Northwestern University researchers turned to a different type of team — creative teams in the arts and sciences — to determine a team's recipe for success. They discovered that the composition of a great team is the same whether you are working on Broadway or in economics.
The researchers studied data on Broadway musicals since 1877 as well as thousands of journal publications in four fields of science and found that successful teams had a diverse membership — not of race and gender but of old blood and new. New team members clearly added creative spark and critical links to the experience of the entire industry. Unsuccessful teams were isolated from each other whereas the members of successful teams were interconnected, much like the Kevin Bacon game, across a giant cluster of artists or scientists.
"Do people go out of their way to collaborate with new people?" said Luís A. Nunes Amaral, associate professor of chemical and biological engineering and the corresponding author on the paper. "Do they take this risk?
"We found that teams that achieved success — by producing musicals on Broadway or publishing academic papers in good journals — were fundamentally assembled in the same way, by bringing in some experienced people who had not worked together before. The unsuccessful teams repeated the same collaborations over and over again."
Amaral, a physicist with expertise in computer-based modeling, found a new collaborator only 500 yards away across campus: sociologist Brian Uzzi, associate professor of management and organizations at the Kellogg School of Management. Uzzi is one of the paper's authors, along with Roger Guimerà, a postdoctoral fellow in Amaral's lab, and Jarrett Spiro, a former undergraduate research assistant of Uzzi's who is now a Ph.D. student at Stanford University.
Uzzi and Amaral, who share an interest in creativity and network theory, met through their involvement in the University's new Northwestern Institute on Complex Systems (NICO), which was created expressly to facilitate new collaborations between researchers in diverse scientific areas.
"When Luís discussed his work at a NICO event I knew immediately that we had to work together," said Uzzi, who had been studying creativity and the network of big and successful Broadway musicals. "We discovered that assembling a successful team depends on choosing the right balance of diversity and cohesion — achieving the bliss point intersection of the two." Diversity represents new collaborations while cohesion comes from repeat collaborations.
Uzzi points to "West Side Story" as an example of a successful collaboration that mixed these two variables well. Producer and director Harold Prince and lyricist Stephen Sondheim had worked together before, on "Pajama Game;" choreographer Jerome Robbins was experienced in the industry but hadn't worked with Prince or Sondheim before; and classical musical composer Leonard Bernstein was a newcomer to the Broadway scene. Since its stage debut in 1957, the impact of this creative alliance continues to be felt around the world.
Amaral and his co-authors took Uzzi's Broadway data about team formation and produced an estimate of the structure of the entire systemic network of a field — the ties among all the artists in the industry. The team then extended the work to scientific teams publishing in the fields of social psychology, economics, ecology and astronomy. Because each journal has an "impact factor" associated with it, the researchers could determine if teams were publishing high or low impact papers.
"The entire network looks different when you compare a successful team with an unsuccessful team," said Amaral. "The teams that publish in bad journals form a network broken into small, unconnected clusters while the teams that publish in good journals give rise to a giant, connected cluster. A strong correlation clearly exists between team assembly and the quality of the team's creations. You need someone new to get the creative juices going so you don't get trapped in the same ideas over and over again."
Uzzi added, "If your systemic network has teams with only incumbents, and especially incumbents who have worked together repeatedly, your field tends to have low impact scores. The fact that we found this across fields with equally powerful minds suggests that how the brain power of a field is organized into different kinds of networks determines the field's success."
Media Contact
Megan Fellman
EurekAlert!
All latest news from the category: Social Sciences
This area deals with the latest developments in the field of empirical and theoretical research as it relates to the structure and function of institutes and systems, their social interdependence and how such systems interact with individual behavior processes.
innovations-report offers informative reports and articles related to the social sciences field including demographic developments, family and career issues, geriatric research, conflict research, generational studies and criminology research.
Back to home
Newest articles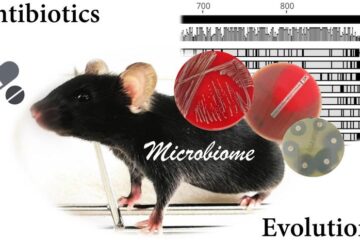 How the gut microbiome responds to antibiotics
Antibiotics affect the composition and dynamics of the gut microbiome. Treatment with antibiotics not only leads to a loss of biodiversity of microorganisms, but also often favours the selection of…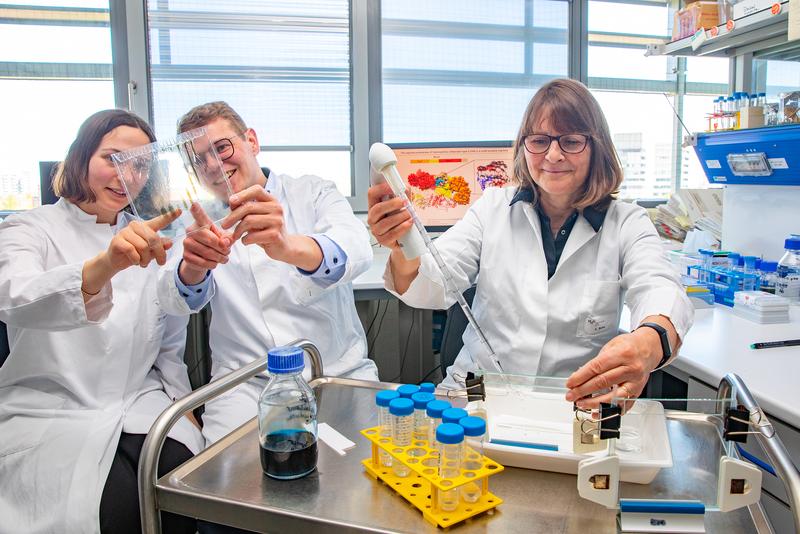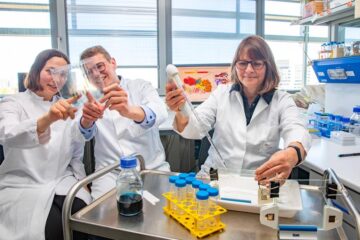 Key to a cheaper and more accessible Hib vaccine found
The bacterium Haemophilus influenzae type b (Hib) can cause severe diseases such as meningitis and blood poisoning in young children. Researchers from the MHH Institute of Clinical Biochemistry have deciphered…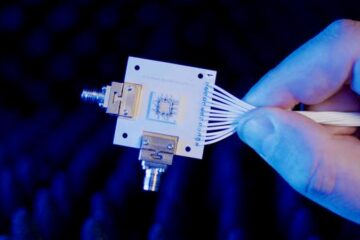 Smart antenna will revolutionize telecommunications industry
A new antenna technology developed at Utah State University will soon be tested by a national wireless provider for a pilot study that could revolutionize the telecommunications industry. Bedri Cetiner,…