Families and friends, not just business, can benefit from telephone conference calls
Telephone conference calls are widely used by business, but they also have great value for people outside work. New ESRC funded research, shows people such as the elderly, who may be socially isolated due to mobility problems, enjoy conference calls.

The study was led by Professor Andrew Monk of the Department of Psychology at the University of York. He argues the calls could be made more enjoyable by developing technologies that support electronic socialising, providing visual aids as well as multi-person voice calls. Such systems, says his report, have become possible through the arrival of multimedia phones and domestic broadband services.
Tele-conferencing uses specialised telephone network equipment to enable several people anywhere in the country or abroad to take part in a single conversation. It is commonplace in business today, but many of us are still familiar only with two-way connections, particularly outside work.
The project studied groups of people using telephone conferencing for purely recreational purposes, such as socialising. Researchers visited people taking part in telephone conferences as part of a Friendship Link scheme run by the Community Resource Team in Hackney, London, and found that that those involved greatly valued the calls for the social contact they provided.
The Hackney team's befriending scheme supports elderly individuals through recreational telephone conferences, and there are also weekly one-to-one calls. Conferences involve four to eight older people with a volunteer facilitator to help the call run smoothly.
Professor Monk said: "Interviews we conducted with the users of the service confirmed the value of telephone conferences. One person even described the Hackney scheme as a 'godsend'. "But we found that it was not the telephone receiver, the conference, or even the content of the talk that were foremost in the comments of the participants. The real value seems to be in terms of human contact."
Until now, there has been relatively little scientific work on how to identify when people involved in conference calls are enjoying themselves. With the permission of participants in the Hackney scheme, the researchers obtained tapes of their conference calls. They were analysed for conversational structure, and points of 'flow' – where a whole group of five or six people took part rather than two individuals – were identified. The 'flow' of the conversation was taken as one important indication of enjoyment when socialising.
Experiments also took place to test two different ways that multiple calls might be encouraged with future developments in domestic communication technology. These experiments involved nearly 200 volunteers, randomly allocated into telephone conferences of around 4-6 people.
Professor Monk said: "Our tests enabled us to identify when people were enjoying themselves during the calls. And the data we gathered also suggested ways in which new developments in domestic communication technology, such as Third Generation mobile phones and broadband connected PCs, could be used to encourage this kind of enjoyable experience.
"Neither experiment was conclusive, but we have demonstrated a way of evaluating technology designed to make electronically organised conversations more enjoyable."
All latest news from the category: Social Sciences
This area deals with the latest developments in the field of empirical and theoretical research as it relates to the structure and function of institutes and systems, their social interdependence and how such systems interact with individual behavior processes.
innovations-report offers informative reports and articles related to the social sciences field including demographic developments, family and career issues, geriatric research, conflict research, generational studies and criminology research.
Back to home
Newest articles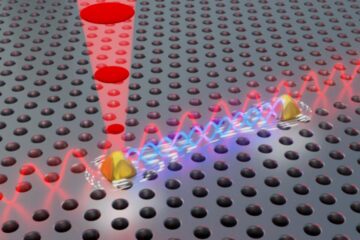 Nanoscopic advance of colossal significance
In a new breakthrough, researchers at the University of Copenhagen, in collaboration with Ruhr University Bochum, have solved a problem that has caused quantum researchers headaches for years. The researchers…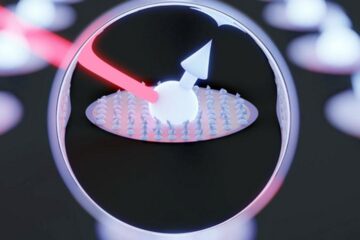 Qubits on strong stimulants
Researchers find ways to improve the storage time of quantum information in a spin rich material. An international team of scientists have demonstrated a leap in preserving the quantum coherence…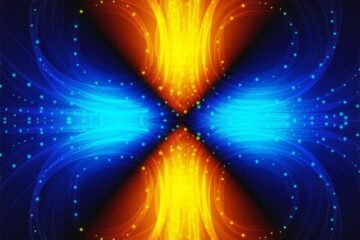 Quantum sensors see Weyl photocurrents flow
Boston College-led team develops new quantum sensor technique to image and understand the origin of photocurrent flow in Weyl semimetals. Quantum sensors can be used to reveal a surprising new…