Grandma, not mum, knows best
Research at the University of Sheffield, published today in Nature, has solved the mystery of why women live so long after their reproductive years have ceased. Basically, grandmothers can ensure the success of their own family by helping to increase the reproductive success of their adult children, thus propagating their own genes.
Dr. Virpi Lummaa and her PhD student Mirkka lahdenperä, from the University of Sheffield and Turku in Finland, examined the family histories of women in Finland and Canada during the 18th and 19th centuries to determine why humans, unlike other animals, survive long after they are unable to reproduce. In the animal kingdom it is usual for both males and females to continue their reproductive life until they die.
The team found that the longer a woman lived after the end of her reproductive years, the more successfully her children's reproductive lives would be. These children tended to begin their families earlier, have a shorter gap between children, have a longer reproductive life and produce offspring that were more likely to survive into adulthood. The effect was equal for both sons and daughters.
The team examined the lives of almost three thousand women and took into account different ages, socio-economic status, and social and cultural differences between Finland and Canada. The link remained throughout.
Dr Lummaa explains, "We consistently found that women gained, on average, two extra grandchildren for every ten years that they lived past their reproductive life. In evolutionary terms this gives a huge benefit as it makes it more likely that women who survive long after stopping reproduction will forward more genes to the next generation. The evidence suggests that the effect is caused by the woman passing her childcare experience on to her offspring. She can also take on some of the responsibilities of childcare, making it more likely that her children will have more children more quickly."
Alle Nachrichten aus der Kategorie: Social Sciences
This area deals with the latest developments in the field of empirical and theoretical research as it relates to the structure and function of institutes and systems, their social interdependence and how such systems interact with individual behavior processes.
innovations-report offers informative reports and articles related to the social sciences field including demographic developments, family and career issues, geriatric research, conflict research, generational studies and criminology research.
Zurück zur Startseite
Neueste Beiträge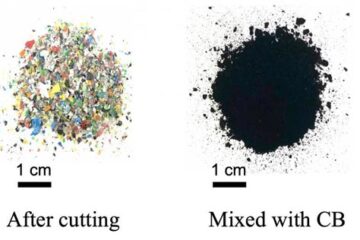 Flash graphene rocks strategy for plastic waste
Rice University lab detours potential environmental hazard into useful material. Plastic waste comes back in black as pristine graphene, thanks to ACDC. That's what Rice University scientists call the process…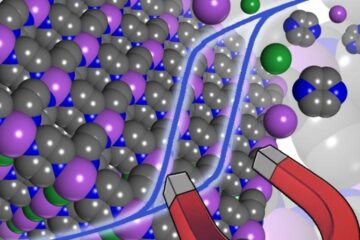 Towards next-generation molecule-based magnets
Magnets are to be found everywhere in our daily lives, whether in satellites, telephones or on fridge doors. However, they are made up of heavy inorganic materials whose component elements…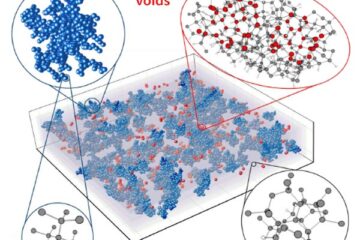 Order in the disorder …
… density fluctuations in amorphous silicon discovered Silicon does not have to be crystalline, but can also be produced as an amorphous thin film. In such amorphous films, the atomic…