The new dynamics of European migration
The delegates heard that migrant labour is taking on new forms in Europe. Freer markets and new technology are affecting labour all over the world, but the emergence and enlargement of the European Union mean that change is especially rapid in Europe.
Different EU nations have opened their labour markets to people from the new EU states at different rates and on different conditions. This means that many migrant workers cannot join the mainstream economy and are trapped in seasonal or temporary work. At the same time, European politicians such as the president of France have discussed limiting the number of migrants from outside Europe and closing its borders.
Under these pressures, immigrants to and within Europe are marginalised. They are subject to many pressures about which our knowledge is imperfect. There are legal, social, economic and political constraints. Delegates at the Nice conference spoke eloquently about them and explained them with the use of valuable case studies.
New opportunities – for some
At the same time, the new situation for European migrants is not a simple story of disadvantage and exploitation. It has opened up opportunities for some. New social and political possibilities are appearing, albeit precariously, in which people can grasp opportunities far beyond the limited scope they might previously have had. One of the aims of the Nice conference was to look at the opportunities and constraints in an objective way.
However, much of the conference was inevitably concerned with the problems migrants face, especially exploitation and the denial of their human rights and the rights that other European workers take for granted. They often work in illegal industries such as prostitution, or in building trades, domestic service, agriculture, or other activities where their rights are unlikely to be respected.
These migrants are in difficult and unstable situations. While all workers have been affected by labour market deregulation, migrants are often in a far worse situation than national labour because they can easily end up doing illegal and informal work that local people can avoid.
Conference organiser Swanie Potot from CNRS in France said: "We did not focus the conference on the neediest migrants because of some miserablist idea that only they are interesting. We did it because these people are the most extreme case of labour deregulation and are in the worst situation of anyone in the European workforce."
On December 6-8, the European Science Foundation gathered experts on all aspects of European immigration to discuss the issues it raises at the conference New Migration Dynamics: Regular and Irregular Activities on the European Labour Market, which will be held at the University of Nice Sophia Antipolis.
The conference is generated from the EUROCORES Programme for European Collaborative Research Projects (ECRP). ECRP is a response to the continuing demand from the scientific community in the countries of the SCSS's Member Organisations for funding to support responsive-mode, investigator-driven Collaborative Research Projects within all fields of social science in Europe.
For more information on the conference, please visit http://www.unice.fr/migractivities/index-EN.html
For more information on the EUROCORES Programme ECRP, please visit http://www.esf.org/activities/eurocores/programmes/ecrp.html
Alle Nachrichten aus der Kategorie: Social Sciences
This area deals with the latest developments in the field of empirical and theoretical research as it relates to the structure and function of institutes and systems, their social interdependence and how such systems interact with individual behavior processes.
innovations-report offers informative reports and articles related to the social sciences field including demographic developments, family and career issues, geriatric research, conflict research, generational studies and criminology research.
Zurück zur Startseite
Neueste Beiträge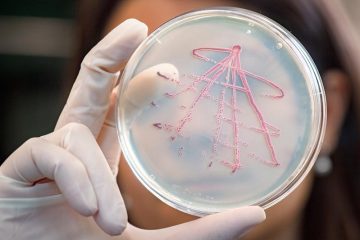 Grow faster, die sooner: How growth rates influence the fitness of bacteria
"The fitness of bacteria is more complex than expected," explains Ulrich Gerland, professor for the theory of complex biosystems at the Technical University of…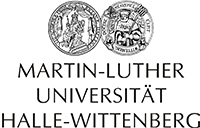 Spintronics: Researchers show how to make non-magnetic materials magnetic
In solid-state physics, oxide layers only a few nanometres thick are known to form a so-called two-dimensional electron gas. These thin layers, separated from…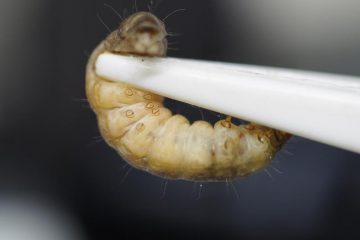 Caterpillars of the wax moth love eating plastic: Fraunhofer LBF investigates degradation process
Within the Framework of a research project on the chemical imaging analysis of plastic digestion in caterpillars (RauPE), a team from Fraunhofer LBF used…