Abstinence-plus programs for HIV prevention can reduce risk behaviour
HIV and AIDS are huge threats to human health. Each day in 2005 around 7,600 people died from HIV-related causes and a further 38.6 million people were living with the disease. Two million of these were living in the high-income countries of North America and Western and Central Europe. Estimates suggest that that year 4.1 million people contracted the virus.
Estimates also suggest that 70% of HIV-infected people stay sexually active, with a substantial proportion continuing to participate in unprotected sex. On top of this there is a rising prevalence of other sexually transmitted infections including chlamydia and gonorrhoea in many high-income countries around the world.
Abstinence-plus programmes start from the premise that sexual abstinence is the best way to prevent infection, but recognises that some people will continue to be sexually active and therefore also helps to enable safe and effective use of condoms. In addition to teaching condom skills, abstinence-plus programmes commonly teach about safer sex negotiation, communication with partners, and transmission of HIV and other sexually transmitted infections.
Cochrane Researchers therefore looked for evidence that specifically identified the effectiveness of abstinence-plus programmes in high-income countries.
They found 39 studies involving over 37,000 North American young people. In 23 studies there was a significant increase in protective behaviour. None of the studies reported any adverse effects; contrary to criticisms against abstinence-plus programmes, participants did not become more sexually active after completing the interventions. Owing in part to limitations in measurement, the results were unable to show evidence that abstinence-plus programmes affected self-reported rates of sexually transmitted infections, or self-reported pregnancy incidence.
"In a previous Cochrane Review we concluded that abstinence-only programs have no effect in high-income countries, which makes the finding that abstinence-plus programs can influence behaviour even more striking," says lead researcher Dr Don Operario who works at the Department of Social Policy and Social Work at the University of Oxford, UK. "This is an opportunity for the HIV prevention and public health communities to harness the potential benefits of comprehensive sexual health education such as abstinence-plus programmes."
All latest news from the category: Social Sciences
This area deals with the latest developments in the field of empirical and theoretical research as it relates to the structure and function of institutes and systems, their social interdependence and how such systems interact with individual behavior processes.
innovations-report offers informative reports and articles related to the social sciences field including demographic developments, family and career issues, geriatric research, conflict research, generational studies and criminology research.
Back to home
Newest articles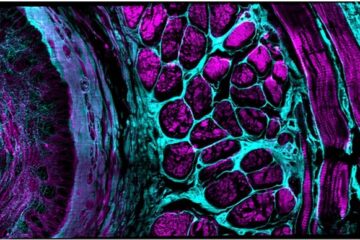 Enhancing the workhorse
Artificial intelligence, hardware innovations boost confocal microscope's performance. Since artificial intelligence pioneer Marvin Minsky patented the principle of confocal microscopy in 1957, it has become the workhorse standard in life…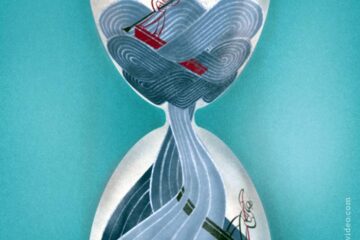 In the quantum realm, not even time flows as you might expect
New study shows the boundary between time moving forward and backward may blur in quantum mechanics. A team of physicists at the Universities of Bristol, Vienna, the Balearic Islands and…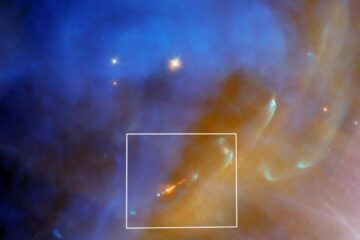 Hubble Spots a Swift Stellar Jet in Running Man Nebula
A jet from a newly formed star flares into the shining depths of reflection nebula NGC 1977 in this Hubble image. The jet (the orange object at the bottom center…