Workshop on sensor data management in September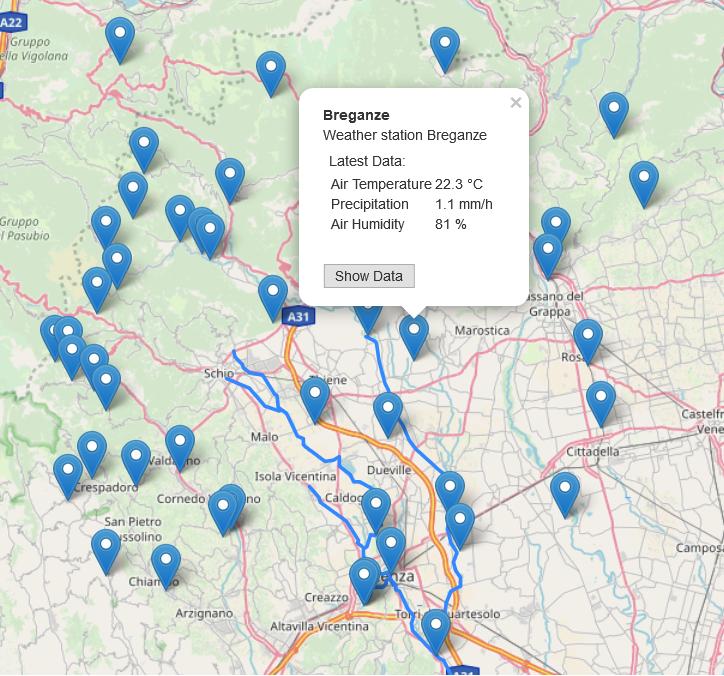 With a smartphone, for example, you can switch on the air conditioning in your home and a printer orders a new toner cartridge on its own – that's how the Internet of Things works. The most important basis for the Internet of Things is sensor data. With the help of sensors, information about »things« of any kind is collected and processed. These are used in many areas, for example in industrial environments, energy management, the environment or crisis management.
The SensorThings API (Application Programming Interface) is a standard that allows this data to be collected and processed in a uniform way despite the enormous variety of devices and fields of application. It builds on long OGC experience in the field of sensor data management and takes into account modern requirements for performant and easy to master interfaces. In the Summit the standard will be presented with its implementations and applications and further developments will be discussed.
Open source implementation for ease of use
Against the background of requirements from numerous applications in the megatrend topic of the Internet of Things, Fraunhofer IOSB has developed a server that implements the standard: »FROST – The Fraunhofer Open Source SensorThings API Server«. Great importance was attached to a functionally complete implementation with high performance. The aim was to enable easy use both in the research environment and in commercial applications in order to pave the way for innovations. Therefore, the implementation is provided as open source software.
The FROST Server has been certified by the Open Geospatial Consortium since August 2016 and is freely available under the GNU Lesser General Public License 3.0. This license allows commercial applications and ensures that further developments are made available to all users of the FROST Server.
Practical application in various projects
Numerous projects are using FROST. For example, Fraunhofer IOSB's own building is equipped with a sensor network to collect building data such as temperature, energy consumption or water consumption values. Currently, the system stores about 6.8 million observations per month. These are combined with other operational data, for example to evaluate different approaches to room cooling in the summer months.
The European H2020 research project beAWARE, which is working on improving decision support in the event of extreme weather and climate events, also uses FROST. Heterogeneous data from different sources are integrated and stored. Environmental data is easily combined with data from social media, reports from first responders and from people in danger.
Scalability is an important feature of the FROST server for all projects. It runs on microcomputers, such as a Raspberry Pi, or in a cloud environment. Further information: www.iosb.fraunhofer.de/?FROST-Server.
Details about the event »OGC Summit on SensorThings API«:
• Time: Tuesday, 11th September 2018, 10.15 – 17.30 (during the session of the OGC Technical Committee and the OGC Planning Committee)
• Place: University of Applied Sciences, Schellingstraße 24, 70174 Stuttgart, Germany
• Conference chairs: Dr.-Ing. Thomas Usländer from Fraunhofer IOSB and Dr. Steven Liang from the University of Calgary in Canada
• Agenda: see https://www.iosb.fraunhofer.de/servlet/is/85589/
Participation in the workshop is free of charge and does not require membership in the Open Geospatial Consortium. Registration at https://store.opengeospatial.org is however required.
Additional contact
Angelika Linos | Phone +49 721 6091-349 | angelika.linos@iosb.fraunhofer.de
Dr.-Ing. Thomas Usländer | Phone +49 721 6091-480 | thomas.uslaender@iosb.fraunhofer.de
Dr.-Ing. Thomas Usländer | Phone +49 721 6091-480 | thomas.uslaender@iosb.fraunhofer.de
Media Contact
B.A.-Journalistin Angelika Linos
Fraunhofer-Institut für Optronik, Systemtechnik und Bildauswertung IOSB
All latest news from the category: Seminars Workshops
Back to home
Newest articles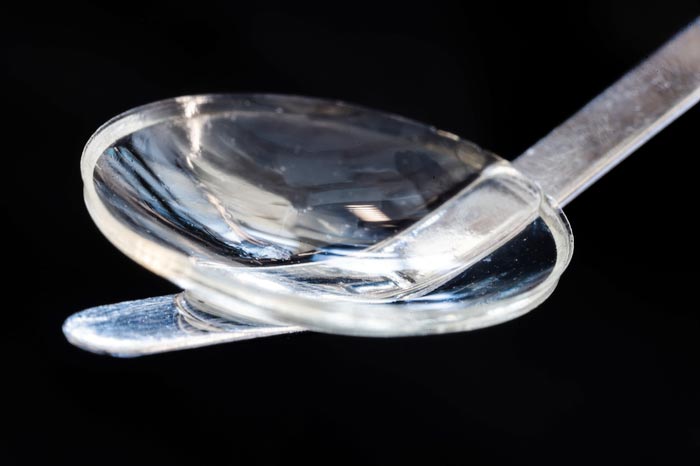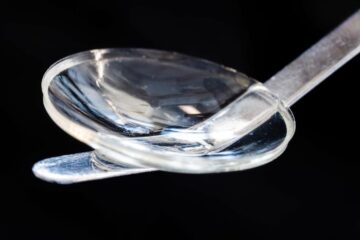 Bioengineered cornea can restore sight to the blind and visually impaired
Bioengineered corneal tissue for minimally invasive vision restoration in advanced keratoconus in two clinical cohorts. Researchers and entrepreneurs have developed an implant made of collagen protein from pig's skin, which…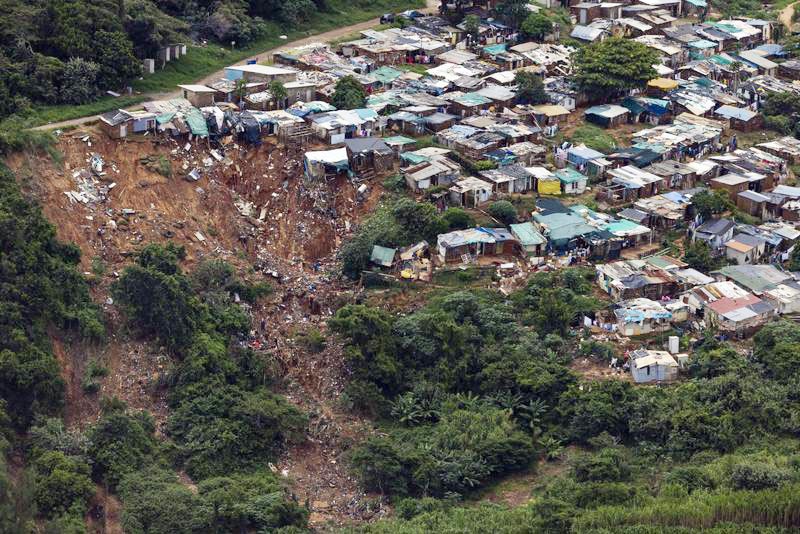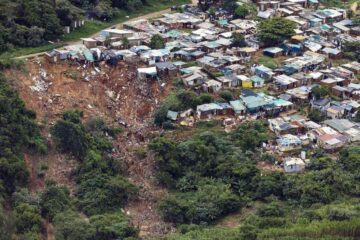 Landslides increasingly threaten the world's urban poor
In a comment recently published in "Nature", Dr. Ugur Öztürk and his colleagues at the University of Potsdam, the University of Bristol and the Potsdam Institute for Climate Impact Research…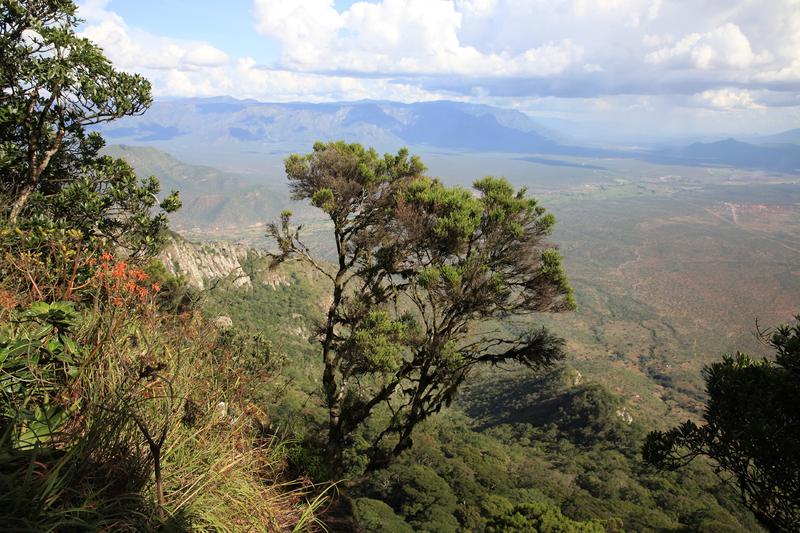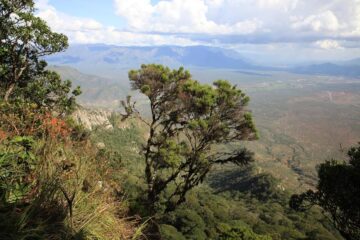 Global study explores and weights causes of tree species diversity
The number of tree species growing in regions close to the equator is significantly higher than in regions further north and south of the earth. An international study published in…