New CD-rom brings front-line science to the classroom
Science teachers will have free access to a comprehensive selection of exciting multimedia resources to help them teach and inspire pupils studying science at Key Stage 3 with a new interactive CD-rom. The material has been selected and edited in a project involving top UK scientists, teachers and education consultants.
Seeingscience with CCLRC has been produced by CCLRC, a UK government-funded research council which operates the Daresbury and Rutherford Appleton Laboratories. It provides lessons to support the KS3 initiative on scientific enquiry with plans for practical investigations using ideas and evidence. The CD-rom contains full differentiated lesson plans coupled with images, animations, videos and games in six sections: life; space; materials; food; environment; and light.
Tony Buckley, head of CCLRC's science and society programme, said, "This CD-rom will make it easy for teachers to bring science to life for pupils with cutting-edge science and meet all the requirements of the national curriculum. It contains exciting interactive materials including stunning images, educational animations, an amusing audio recording and compulsive games. It will challenge pupils to explore the solar system, plan a mission to Pluto, solve the outbreak of a disease and investigate just what makes chocolate taste so good."
For teachers, seeingscience with CCLRC offers full lesson plans showing how each lesson fits into Key Stage 3 teaching and learning; full supporting notes for teachers; suggested homework tasks; and all the Key Stage 3 information on 'what we are learning to do' and 'what I am looking for you to do'.
For pupils, the CD-rom offers a chance to see front-line scientific research in action and 'meet' some of the scientists. Worksheets, images, audio recordings, animations and games make lessons relevant, up to date and inspiring; and give an opportunity to learn about some of the world's best research facilities at CCLRC's laboratories.
This initiative is CCLRC's first national project in its science and society programme. This project is designed to show pupils that science is fun and can offer an exciting career – and to encourage school pupils around the UK to take more interest in science.
The launch of this CD-rom comes just after the Chancellor announced a ten-year investment framework for science in his Comprehensive Spending Review. Seeingscience with CCLRC aims to help teachers to enthuse pupils with the excitement and relevance of science and encourage them to follow science further through education or as a career path.
Alle Nachrichten aus der Kategorie: Science Education
Zurück zur Startseite
Neueste Beiträge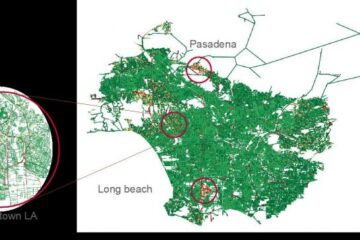 New machine learning tool tracks urban traffic congestion
UBER driver data helps track and potentially alleviate urban traffic congestion. A new machine learning algorithm is poised to help urban transportation analysts relieve bottlenecks and chokepoints that routinely snarl…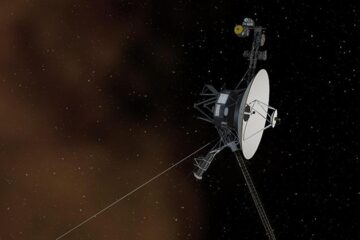 Voyager spacecraft detect new type of solar electron burst
Physicists report accelerated electrons linked with cosmic rays. More than 40 years since they launched, the Voyager spacecraft are still making discoveries. In a new study, a team of physicists…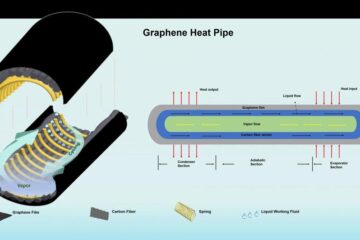 Cooling electronics efficiently with graphene-enhanced heat pipes
Researchers at Chalmers University of Technology, Sweden, have found that graphene-based heat pipes can help solve the problems of cooling electronics and power systems used in avionics, data centres, and…