The Commission presents its ideas on the future of science and technology in Europe
The European Commission has today proposed increasing the European Union's research funding to an average of €10 billion a year for the duration of the next framework programme, i.e. twice as much as today, and to devote it to six major objectives, including the creation of European centres of excellence, the launching of technology initiatives in industrial fields of growth and the creation of a European "agency" to support European basic research teams. In its strategy document entitled "Science and technology, the key to Europe's future", the Commission aims to provide a concrete response to the objectives of the Lisbon strategy and to support the European Research Area project. The Commission also proposes focusing future European efforts on key topics, including security and space.
"The debate on the future of research in Europe has been launched", Philippe Busquin, European Commissioner for Research, said. "Scientific research and technological development are key to the future of Europe because they generate more than half of economic growth and determine Europe's political weight on the international scene. By backing a more innovative Europe, we are investing in the well?being of future generations. Europe together can achieve what a single Member State alone cannot."
Boosting funding
In its budget proposal for the EU for 2007-2013, the Commission has proposed considerably increasing the EU's research budget, which could more than double. This will make it possible to fully exploit the "European added value" of EU action, e.g. by creating critical masses of material, human and intellectual resources to respond to the growing pressure of international competition and by exerting a powerful leverage effect on private investment in research
The six major objectives of EU action
· to create European centres of excellence by means of collaboration between laboratories;
· to launch technological initiatives on an EU scale in promising industrial sectors by creating joint undertakings;
· to boost the creativity of basic research by means of competition between individual teams at European level;
· to make Europe more attractive to the best researchers by increasing support for them;
· to develop research infrastructures of European interest based on the example of the trans-European networks;
· to strengthen coordination between national research programmes.
The Commission also intends to identify the topics on which European research should focus. Two new topics have already been identified: space and security.
Doing better to do more
The Commission proposes using the most efficient means of implementation, in particular management through partnership or "externalised" management. Lastly, it wants to improve the functioning of the framework programme by reviewing and simplifying the financial and administrative provisions in the light of current experience.
Media Contact
Fabio Fabbi
European Commission
Alle Nachrichten aus der Kategorie: Science Education
Zurück zur Startseite
Neueste Beiträge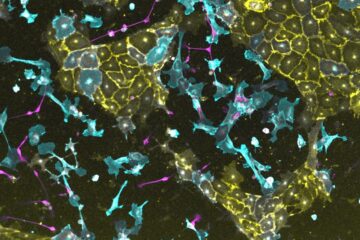 Customized programming of human stem cells
Induced pluripotent stem cells (iPS) have the potential to convert into a wide variety of cell types and tissues. However, the "recipes" for this conversion are often complicated and difficult…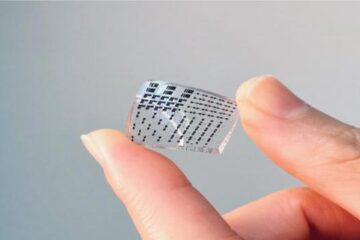 Electronic skin has a strong future stretching ahead
A material that mimics human skin in strength, stretchability and sensitivity could be used to collect biological data in real time. Electronic skin, or e-skin, may play an important role…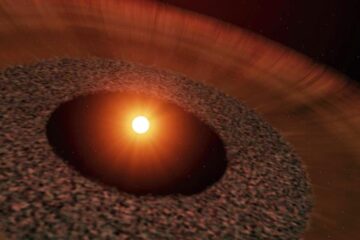 Fast-moving gas flowing away from young star caused by icy comet vaporisation
A unique stage of planetary system evolution has been imaged by astronomers, showing fast-moving carbon monoxide gas flowing away from a star system over 400 light years away, a discovery…