Food Safety Education Goes Nationwide Via KSU Distance Learning
"The distance courses are designed for distance students and for any on-campus students who want to take them," said Kelly Getty, an assistant professor in K-State's Food Science Institute who coordinates distance education initiatives. "Our distance students are getting master's degrees. They are from all over the U.S. There are about 70 in the master's distance program. They're coming from various food companies and many work in food safety."
The Food Safety Consortium is providing partial support for the program. Getty said FSC research results are integrated into the curriculum. The courses cover food safety and security educational materials that can be used by traditional students studying on campus and by distance education students gaining access online.
Nine courses in food science and food safety have been developed for distance education with more scheduled to come online later. One of the most recent to go online after starting as an on-campus course is Principles of Defense for the Food Industry, a one-hour credit course that provides an overview of food defense measures taught by representatives of AIB International.
"People listen to the various lectures and there are questions at the end for them to take as an online quiz," Getty said. "They can pace themselves through the course."
The course, which is popular with industry and government personnel, teaches how to develop a food defense plan for a company. Students learn how to write a plan for handling food if a deliberate attempt is made to contaminate the premises where food is processed.
Also among the offerings is curriculum that leads to a graduate certificate in Food Safety and Defense through a distance education consortium known as the Great Plains Interactive Distance Education Alliance (GP-IDEA). The alliance for this graduate certificate consists of food science faculty at K-State, Iowa State University, University of Nebraska and University of Missouri.
The classes began in fall 2007. Students must complete 12 hours among core competency classes and electives. A core course is A Multidisciplinary Overview of Food Safety and Security "where we discuss topics from bioterrorism to foodborne illnesses to crisis communication to risk assessment," Getty said. Other core requirements include Food Microbiology, Principles of Hazard Analysis Critical Control Points and Food Toxicology.
K-State food science faculty members are participating in another consortium with five other U.S., Canadian and Mexican universities. Ten students in the consortium have participated in research projects on food safety lasting six to eight weeks and 30 students participated in two three-week food safety and processing courses at the University of Sonora in Mexico.
"We've had students go to the University of Guelph (Ontario) for six weeks and look at restaurant inspection issues," Getty said. "We've had another graduate student go through and look at BSE issues in regards to how they were handled in Canada."
K-State, Purdue University and Indiana University are part of a U.S. Department of Agriculture-funded project to develop a national educational and outreach program for food safety and defense. This team has used an established curriculum development process to identify desired skills, knowledge, behavior and attitudes upon which to develop, deliver and evaluate a graduate level and a professional development curriculum for food safety and food defense. Students completing the program will be equipped to serve as leaders who can advance the knowledge, understanding and appreciation of food defense issues. K-State's role is to develop the curriculum into a distance education format.
A future initiative is to translate food safety research results into multimedia, bilingual training materials (English and Spanish) for workers in the beef cattle industry as part of K-State's Beef Cattle Institute project.
"Employees in all segments of beef cattle production need to have a fundamental understanding of the importance of intervention strategies and management practices that can be used to decrease the prevalence of foodborne pathogens in the product they are producing," said Deanna Retzlaff, assistant professor at K-State. "Uniform training opportunities for beef production workers, regardless of their primary language and literacy level, will be provided by the creation and distribution of multimedia, bilingual training materials that illustrate the critical role each worker plays in creating a safe and wholesome beef product."
Kelly Getty, Kansas State University, 785-532-2203 or kgetty@ksu.edu
Media Contact
Dave Edmark
Newswise Science News
All news from this category: Science Education
Back to the Homepage
Latest posts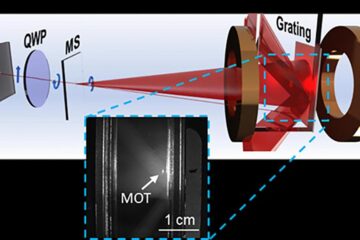 Bringing atoms to a standstill: NIST miniaturizes laser cooling
It's cool to be small. Scientists at the National Institute of Standards and Technology (NIST) have miniaturized the optical components required to cool atoms down to a few thousandths of…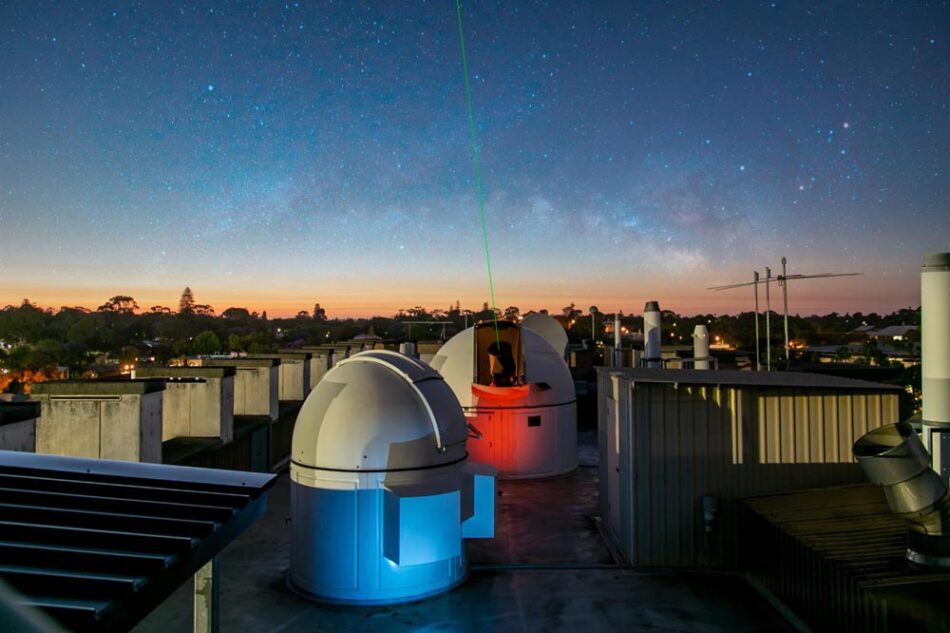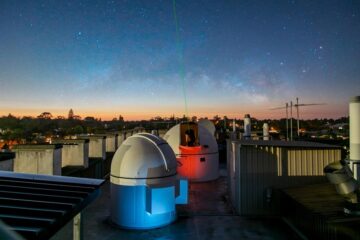 Record-breaking laser link could help us test whether Einstein was right
Scientists from the International Centre for Radio Astronomy Research (ICRAR) and The University of Western Australia (UWA) have set a world record for the most stable transmission of a laser signal through…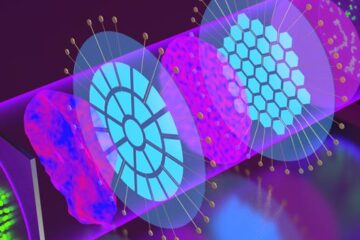 Adaptive optics with cascading corrective elements
A cascaded dual deformable phase plate wavefront modulator enables direct AO integration with existing microscopes–doubling the aberration correction range and greatly improving image quality. Microscopy is the workhorse of contemporary…