An assessment system demonstrates the learning capacity and cognitive abilities of children with Down's syndrome
This system makes it possible to assess abilities, attitudes and learning capacities of pre-school children when fulfilling different tasks. This project, which was developed by María Auxiliadora Robles Bello and directed by lecturer María Dolores Calero García, has put this methodology into practice for the first time with a group of children with Down's syndrome in order to find out their skills and attitudes towards learning. Their aim was to establish separate special education services for children with Down's syndrome and children with intellectual impairment due to unknown reasons.
The research, carried out at the UGR, included 127 children aged from 3 to 6 attending classes in different public schools in the province of Jaén (Andalusia). The researchers divided them into four groups. The first group comprised children with Down's syndrome; the second, called "Mental Retardation", comprised children who had been diagnosed with intellectual impairment by the Guidance Team at school; the third group, called "Pre-school", comprised pre-school children considered to be "normal" by their teachers as they showed a typical development. Finally, the fourth group was called "Control" and was not in training.
This UGR study has validated an assessment technique known as ACFS or Application of Cognitive Functions Scale (Lidz and Jepsen, 1999). ACFS uses basic learning strategies and cognitive processes associated with typical early childhood learning activities (children from 3 to 5 years old). Therefore, the aim is to apply ACFS to Spanish pre-school children. María Auxiliadora Robles points out that the ACFS scale is an appropriate assessment technique for Spanish pre-school children with Down's syndrome, as the authors promised regarding children with developmental delays in general. The success of this assessment technique lies in the fact that it can be properly used both with children who develop normally and with children with Down's syndrome.
Inappropriate tests
Up to now, many studies have shown that traditional tests are inappropriate for determining whether a child is eligible for special education services, since they are based on static parameters which make learning impossible during the assessment. The research carried out at UGR shows that Dynamic Assessment is a useful method for determining cognitive and learning characteristics of people with Down's syndrome.
ACFS is theoretically based on Vygotsky's Zone of Proximal Development (ZPD) as well as on Feuerstein's Mediated Learning Experience and Structural Cognitive Modifiability. As regards methodology, it follows the same steps, irrespective of its name, which consist of applying in parallel two methods of carrying out the same task or test. This is done at two different times during the assessment process: at the beginning (pre-test) and at the end (post-test). The most important part of the process is the training between the beginning and the end, which endeavours to produce a positive post-test result.
María Auxiliadora Robles Bello stresses that "it is necessary to be aware of the clear disadvantage people with Down's syndrome suffer in everyday life, especially in the academic world. Therefore, there is no doubt that, in order to take responsibility of the needs of these people, it is essential to study and understand their possibilities and distinctive features. This is why we try to learn more about these people with the aim of creating possible assessment systems which will make it easier to determine how their particular learning processes work". Robles Bello thinks that "we should break away from the idea that inequality among people is genetically determined. Hence, it is very important to demonstrate that people with Down's syndrome have a learning capacity, which has come to light thanks to this assessment technique".
All latest news from the category: Science Education
Back to home
Newest articles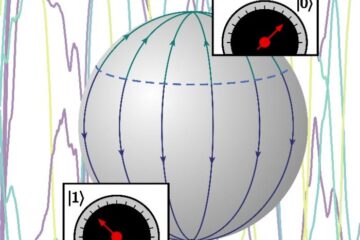 Constraining quantum measurement
The quantum world and our everyday world are very different places. In a publication that appeared as the "Editor's Suggestion" in Physical Review A this week, UvA physicists Jasper van…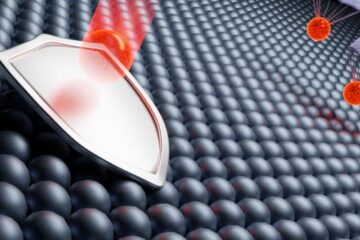 Transparent electrodes without the damage
Crucial in the design of any semiconductor device is how to inject and extract an electrical current, and now a KAUST-led team has reviewed ways to do this without damage…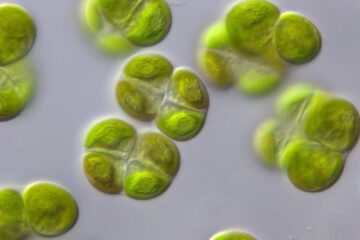 Ancient lineage of algae found to include five "cryptic" species
Research team led by Göttingen University use genomic data to discover five species hidden in rare alga. All land plants originated from a single evolutionary event when freshwater algae got…