New European Training Network for the Cancer Research of the Future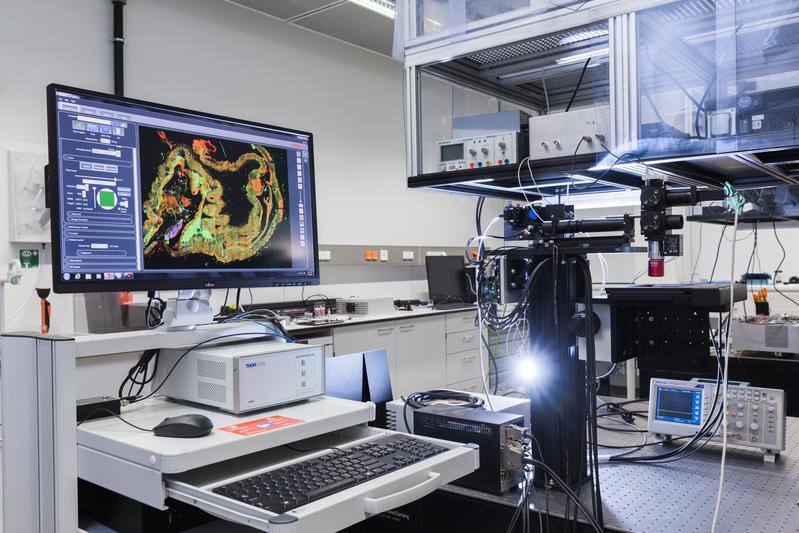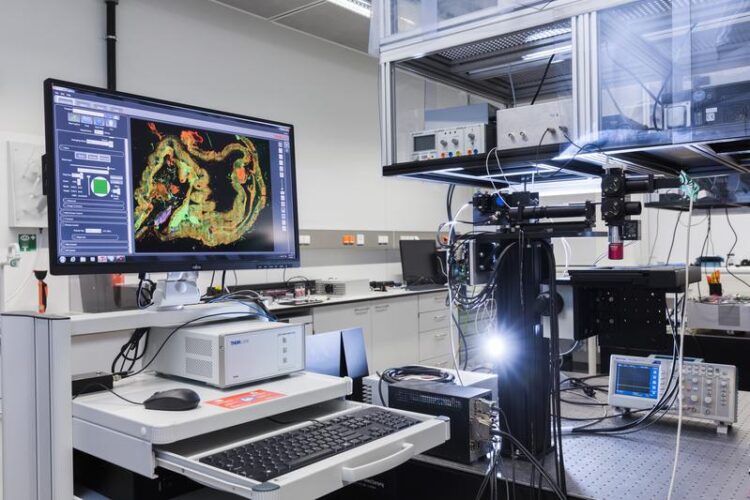 High-profile research institutions, clinics and companies from seven European countries have formed a European Training Network aiming at the development of innovative light-based procedures for cancer diagnostics and therapy. The PHAST (Photonics for Healthcare: multiscAle cancer diagnosiS and Therapy) program funded by the European Commission provides an excellent, interdisciplinary qualification in the vibrant field of biophotonics for 15 Early Stage Researchers which will be enrolled in a strong multidisciplinary PhD program. The application phase for the program is ongoing and is expected to be completed in spring 2021.
Photonic technologies — i.e. processes that use light as a tool — can help to detect cancer diseases earlier and more precisely and enable a targeted, gentler treatment. The development of such innovative instruments and non-invasive methods for cancer diagnosis and therapy is the focus of the three-year PhD program calling for applications for 15 Early Stage Researchers positions in Italy, Germany, France, Spain, Austria, Ireland and Sweden. The EU supports the innovative training network (ITN) PHAST as Marie Skłodowska Curie action within the Horizon 2020 research and innovation program.
"We join forces to train the next generation of researchers in biophotonics in close cooperation between technology development, medicine and industry," says Prof. Juergen Popp, scientific director at Leibniz Institute of Photonic Technology (Leibniz IPHT). The institute from the German optics and photonics location Jena is part of the PHAST network together with the micro-optics specialist Grintech GmbH and the Friedrich Schiller University Jena with its hospital.
"Tumors and tumor margins can be very difficult to recognize under certain circumstances," explains Prof. Orlando Guntinas-Lichius, who heads the Department of Otolaryngology and Otorhinolaryngology at Jena university hospital (UKJ). Together with the University Hospital San Raffaele in Milan, UKJ is one of the medical research partners in the PHAST network. "Optical and above all biophotonic technologies can decisively advance our diagnostic capabilities — and with them the possibilities of effectively treating these diseases". Other prominent PHAST-partners include the Institute of Photonic Sciences ICFO in Barcelona, the University of Parma, the Medical University of Vienna and the University College of Cork. Among the companies are specialized small businesses as well as global players such as Horiba, Philips and Zeiss.
The structured training program is linked to specific projects, such as research into a laser endoscope for removing tumor tissue, a micro-camera for hyperspectral imaging in in-vivo diagnostics, or the development of optical methods to monitor the success of therapy. The 15 Early Stage Researchers learn how to use the technologies on practical laboratory platforms, in workshops and summer schools. In addition, they receive a personalized development plan that supports them in planning their future career in the academic or non-academic field.
A detailed overview of the PHAST-ETN, the research positions advertised and information on the application procedure can be found at: http://www.phast-etn.eu.
Weitere Informationen:
PHAST project website:
http://www.phast-etn.eu
Research Positions in Jena:
https://www.leibniz-ipht.de/en/news/latest-news/detail/new-european-training-net…
Media Contact
Lavinia Meier-Ewert Presse- und Öffentlichkeitsarbeit
Leibniz-Institut für Photonische Technologien e. V.
All latest news from the category: Science Education
Back to home
Newest articles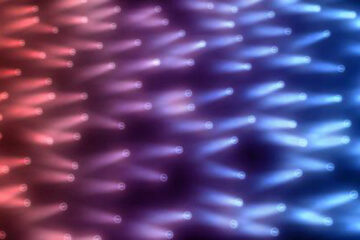 Researchers show an old law still holds for quirky quantum materials
This surprising result is important for understanding unconventional superconductors and other materials where electrons band together to act collectively. Long before researchers discovered the electron and its role in generating…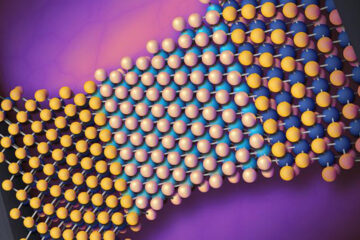 Straining memory leads to new computing possibilities
Researchers develop hybrid phase-change memristors that offer fast, low-power, and high-density computing memory.# By strategically straining materials that are as thin as a single layer of atoms, University of Rochester scientists have…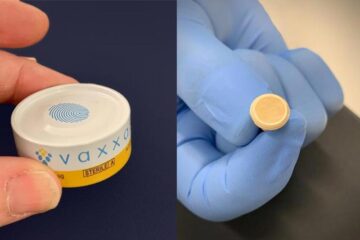 A patch of protection against Zika virus
A simple-to-apply, needle-free vaccine patch is being developed to protect people from the potentially deadly mosquito-borne Zika virus. A prototype using The University of Queensland-developed and Vaxxas-commercialised high-density microarray patch…