Early pedagogical assessment of young children at preschool
A thesis from the University of Gothenburg shows how preschool teachers are also involved in assessing preschool children thgough pedagogical documentation.
Pedagogical documentation involves preschool teachers observing and keeping a record of children's attempts to create meaning.
This documentation tool was developed at the municipal preschools in Reggio Emilia in northern Italy. Various events and processes in preschool activities are documented via photographs, filming or written notes. Afterwards, the preschool teachers reflect on their own pedagogical activities.
The work with pedagogical documentation is widespread in Swedish pre-schools. More than half of Sweden's municipalities train their preschool teachers in the method. However, there is a lack of empirical studies into pedagogical documentation in particular.
Individual assessments
Lise-Lotte Bjervås has observed preschool teachers discussing and making assessments of children in relation to the pedagogical documentation that they have carried out. The majority of the children being discussed in the conversations that were observed are aged 1–3 years.
"The perception is often that pedagogical documentation should differ from other documentation and not involve individual assessments. But this form of documentation does in fact involve individual assessment," says Lise-Lotte Bjervås.
Expanded opportunities
Her study shows that the teachers chiefly assess the children as being competent and in possession of a number of skills. However, the teachers place these skills first and foremost in the children themselves rather than in the educational context that the children are offered.
"The concept of creating meaning involves children organising their world and trying to understand the context in which they live. Assessing a child pedagogically doesn't necessarily have to mean focusing on the things that the child finds difficult. It's a chance to look at their possibilities as well," says Lise-Lotte Bjervås.
From the discussions she has examined at the preschools it has emerged that the teachers find the documentation useful for the children as well. The teachers believe that the documentation help improve opportunities for children to show their abilities, use them and develop new skills.
More preparation for school
Swedish preschool education has grown out of a socio-pedagogical tradition and is highlighted by the OECD as an example in which care, education and learning form a cohesive unit. However, ten years on from the preschool reform of 1998 – when the authority responsible for preschools changed from Socialstyrelsen (National Board of Health and Welfare) to Skolverket (Swedish National Agency for Education) – Skolverket's evaluation revealed that the image of the Swedish preschool is complex and partly conflicting. Preschool activities have changed; Swedish preschools have become more of a preparation for school and are approaching the curriculum tradition represented by French and English-speaking countries, where younger children are exposed to an environment that is more like school and schools' working methods.
The thesis has been successfully defended.
For further information, please contact: Lise-Lotte Bjervås
Telephone: +46 (0)480 446375, +46 (0)70 3144441.
E-mail: lotta.bjervas@lnu.se
Alle Nachrichten aus der Kategorie: Science Education
Zurück zur Startseite
Neueste Beiträge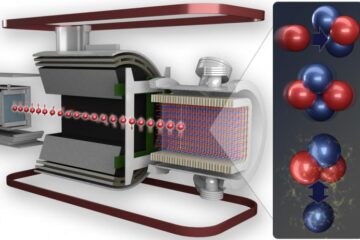 Scientists achieve higher precision weak force measurement between protons, neutrons
Through a one-of-a-kind experiment at the Department of Energy's Oak Ridge National Laboratory, nuclear physicists have precisely measured the weak interaction between protons and neutrons. The result quantifies the weak…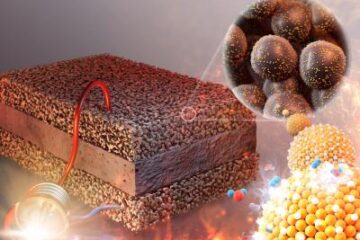 High-performance single-atom catalysts for high-temperature fuel cells
Individual Pt atoms participate in catalytic reaction to faciitate the electrode process by up to 10 times. Single-atom Pt catalysts are stable at 700 degrees Celsius and expected to stimulate…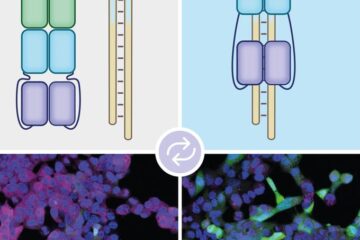 New method allows precise gene control by light
A novel optical switch makes it possible to precisely control the lifespan of genetic "copies". These are used by the cell as building instructions for the production of proteins. The…