Hair samples may be more accurate measure of exposure to second hand smoke
Strands of hair accurately measure second hand tobacco smoke exposure, finds research in the Journal of Epidemiology and Community Health. And they may be more effective than currently used methods, suggest the authors.
Measuring levels of cotinine, a break-down product of nicotine, in the urine is often used to gauge second hand smoke exposure. But people vary considerably in how much of this substance they metabolise and eliminate, whatever their levels of exposure, and cotinine stays in the body for only three days after exposure.
The research team analysed hair (10 to 50 mg) and urine samples from 322 children admitted to three regional hospitals over a period of 14 months. All the children were aged between 3 and 27 months, and all of them had been admitted because of acute breathing difficulties.
Their parents also completed a questionnaire detailing how many cigarettes they smoked a day, as well as numbers of visitors and their smoking habits, in the preceding six months.
The results showed that the hair samples more accurately and precisely reflected second hand smoke levels than did the urinary cotinine samples. On the evidence of information provided from the questionnaires, the hair samples more precisely distinguished between those children exposed to their parents' and visitors' smoking in the home, and those children exposed outside it or not at all.
Differences between exposure to mothers' and fathers' second hand smoke were also more accurately reflected by the hair samples. Urinary cotinine levels varied considerably and were more widely spread among the samples.
The results of both urine and hair samples showed that smoking outside the household reduces the levels of second hand smoke exposure, but does not get rid of it altogether.
One cm of hair growth equals one month of exposure to second hand tobacco smoke, say the authors, making hair less subject to daily variations in nicotine levels and capable of providing a much longer term history than urinary cotinine.
The authors accept that bleaching and other chemicals used on hair could affect results in adults, but suggest that hair sampling might be a more effective method for measuring accurate levels of exposure to environmental tobacco smoke.
Media Contact
Emma Wilkinson
AlphaGalileo
All latest news from the category: Process Engineering
This special field revolves around processes for modifying material properties (milling, cooling), composition (filtration, distillation) and type (oxidation, hydration).
Valuable information is available on a broad range of technologies including material separation, laser processes, measuring techniques and robot engineering in addition to testing methods and coating and materials analysis processes.
Back to home
Newest articles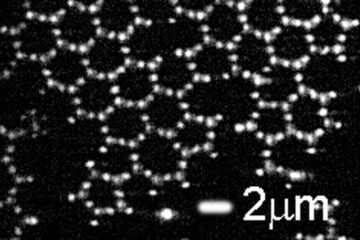 Graphene grows – and we can see it
Graphene is the strongest of all materials. On top of that, it is exceptionally good at conducting heat and electrical currents, making it one of the most special and versatile…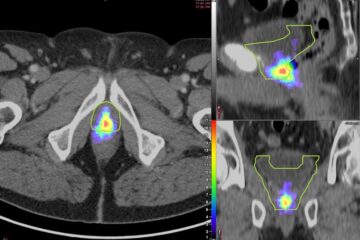 PSMA PET improves decision making for prostate cancer treatment
Detailed PSMA PET mapping of cancer recurrence in the prostate bed shows that current radiotherapy contouring guidelines—which determine the target areas for treatment—miss a significant number of lesions and may…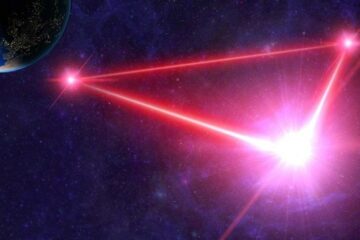 The search for the missing gravitational signal
A new SISSA study proposes an array of interferometers in space to detect subtle fluctuations in the background gravitational signals that may reveal the secrets of black hole mergers. Every…