Orelis' Pleiade® MP4 filtration module is star performer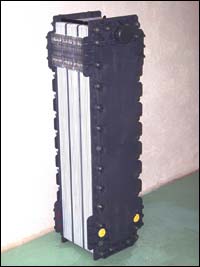 Orelis of France is launching a new individual filtration module, the Pleiade® MP4, for the ultrafiltration of electrophoretic paint. The competitively priced module is available in two versions – MP450 and MP470 – and is easy to use and clean (both plates and frame), while offering the compactness of spiral modules.

Based on the tried and tested Pleiade® technology, the filtering surface of the Pleiade® MP4 is a stack of separate membranes. A unique feature is that users can see the quality of permeate from each membrane through a window and isolate individual membranes by means of a small valve. This means that there is never any production stoppage. The MP4 module is designed as an alternative and replacement to spiral systems and retains the modular concept offering flexibility and ease of maintenance. The module can be put immediately into service as new or replacement equipment.
The MP4's major components are manufactured from plastics and composites. The MP4 is strong and extremely resistant to any type of corrosion and its design makes it interchangeable and modular. The price is competitive and provides a rapid return on investment. It is light and compact (weighing less than 100kg), and is very easy to handle. The membranes are supported on flat plates with an open paint channel, which offers more stable performance and more effective membrane cleaning. The surfaces are fast and easy to clean with the permeate. This 'green' module does not emit polluting effluent.
Orelis filtration modules have many applications in the field of surface treatment. In the automotive and mechanical engineering sectors, systems produce the ultrafiltrate needed for rinsing after cataphoretic painting, and recycle demineralised water. They also separate water from oil or recycle degreasing baths. To date, Orelis has supplied all the major automotive manufacturers and more than 100 of its modules are in operation across the world.
Orelis also offers different types of membranes suitable for new types of paint. These new membranes can be used to enhance the filtrate or concentrate in widely diverse applications. Orelis' expertise covers a wide range of membranes, and includes advice for use and implementation. Orelis also offers a complete range of services, from audits to operator training.
About Orelis
Headquartered in south-east France, Orelis is dedicated to the design and manufacture of membranes assembled in the form of modules for microfiltration, ultrafiltration and nanofiltration. It is now part of Novasep Process, a Novasep Group subsidiary. Orelis has 40 years of experience in the automotive industry and mechanical engineering, and holds more than 50% of market share.
About Novasep Process
The Novasep Group, one of the world's leading companies in the field of purification processes, provides expertise in processes and customised synthesis through its two divisions – Novasep Synthesis and Novasep Process.
Novasep Process offers research, purification solutions based on chromatography, ion exchange, membranes, crystallisation and downstream bioprocesses. This network includes Novasep SAS (chromatography and crystallisation solutions for pharmaceutical companies), Applexion (chromatography, ion exchange for the foods and biotech market) and Orelis.
Media Contact
Kate AMBLER
FTPB - Press Bureau
All latest news from the category: Process Engineering
This special field revolves around processes for modifying material properties (milling, cooling), composition (filtration, distillation) and type (oxidation, hydration).
Valuable information is available on a broad range of technologies including material separation, laser processes, measuring techniques and robot engineering in addition to testing methods and coating and materials analysis processes.
Back to home
Newest articles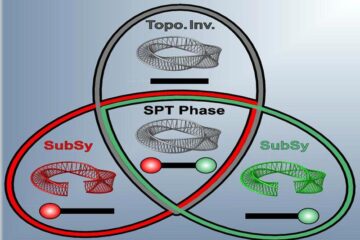 Topological phase protection reams to sub-symmetry
An international research team makes a breakthrough in physics. An international team led by researchers at Nankai University in China and at University of Zagreb in Croatia, along with team…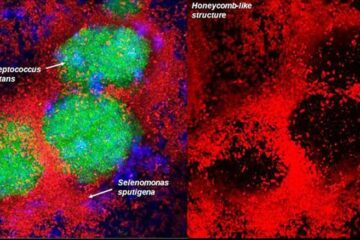 New bacterial species involved in tooth decay
Large study in children reveals Selenomonas sputigena as a key partner of Streptococcus in cavity formation. Collaborating researchers from the University of Pennsylvania School of Dental Medicine and the Adams…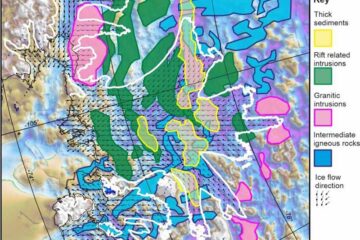 Ground beneath Antarctica's most vulnerable glacier mapped for first time
The ground beneath Antarctica's most vulnerable glacier has been mapped for the first time, by a team that includes a Swansea expert, helping scientists to better understand how it is…