No More Slaving Away Behind The Ironing Board
Ironing must surely be one of the most dreaded household activities. Local entrepreneur Jonathan Nwabueze from Guildford, got so fed up with ironing and being delayed in the morning because of last minute ironing that he invented an iron that works without the need for a board.
His invention, featured on Tomorrow's World on 24 July 2002, takes the drudgery out of ironing by using a heated vacuum to remove the creases from clothes. The 30-year old entrepreneur said "it can even smooth out wrinkled clothes while they are being worn, though its not recommended for obvious reasons and at the user's discretion!" Garments and other fabrics can be ironed whilst they are hanging or free-standing. "It also offers greater flexibility to the task of ironing, for instance in travel, outdoors or for large area fabrics", Jonathan added.
Jonathan's Jen Turbo boardless iron uses a small fan powered by an electric motor which draws the cloth towards its heated base, through a combination of direct suction and the lowering of air pressure between fabric and plate. Steam is generated in a chamber above the plate, which is blown onto and through the fabric by the internal fan to remove the creases. The steam is then re-cycled back into the body of the iron by the fan.
But the project was not without its hitches. Doubt was cast over the recent launch of the first aesthetic prototype, due to the shortcomings of an earlier prototype developer. He turned to the University of Surrey's Hatchery, a centre set up to support budding entrepreneurs. Professor David Kirby, Director of the UniSdirect Business Hatchery said "We provided Jonathan with the technical expertise to complete the prototype and helped with the production of promotional material in advance of the Tomorrow`s World exhibition. We hope that he will retain his links with us and that we will be able to help him grow."
Jonathan has already spent £6,000 on developing the prototype, and is now looking for a manufacturer and investor to support further development to the point where it is ready to be launched to consumers.
All latest news from the category: Process Engineering
This special field revolves around processes for modifying material properties (milling, cooling), composition (filtration, distillation) and type (oxidation, hydration).
Valuable information is available on a broad range of technologies including material separation, laser processes, measuring techniques and robot engineering in addition to testing methods and coating and materials analysis processes.
Back to home
Newest articles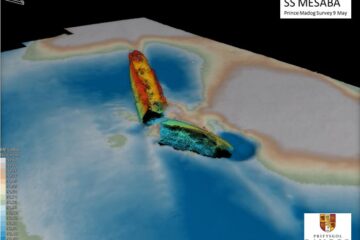 Finding the ship that sent out a warning to The Titanic
New powerful technology reveals lost seabed structures. The ship which sent an iceberg warning to the RMS Titanic, before the ocean-liner sank, has been identified lying in the Irish Sea….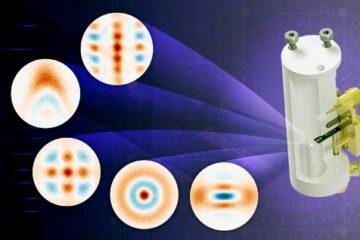 Quantum technology reaches unprecedented control over captured light
Researchers in quantum technology at Chalmers University of Technology have succeeded in developing a technique to control quantum states of light in a three-dimensional cavity. In addition to creating previously…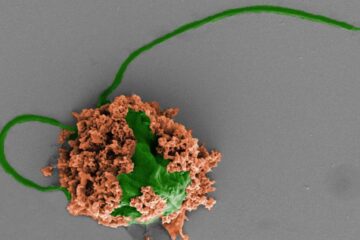 Tiny swimming robots treat deadly pneumonia in mice
Nanoengineers at the University of California San Diego have developed microscopic robots, called microrobots, that can swim around in the lungs, deliver medication and be used to clear up life-threatening…