Global aluminium waste headache solved
An Australian research team has solved one of the world's big industrial waste headaches – what to do with spent pot lining (SPL) from aluminium smelters.
In a major advance for sustainable mineral production, the "Alcoa Portland SPL Process" developed jointly by Portland Aluminium, Alcoa, Ausmelt and CSIRO renders the hazardous waste harmless and at the same time produces two commercial by-products.
Aluminium smelters worldwide produce about half a million tones a year of the toxic byproduct which, in many cases, simply has to be stored on site because local regulations prevent its disposal in landfill.
Now the Australian breakthrough has turned what was an intractable problem into economically useful products.
Aluminium fluoride produced by the process will directly replace a portion of the expensive imported aluminium fluoride used in the smelting process – significantly reducing purchase costs for this material.
Another product, "synthetic sand", has received Environment Protection Authority approval for unrestricted use and is expected to be used road-making and concrete production.
SPL project manager, Mr Ken Mansfield, says the company is delighted with the outcome.
"Treating SPL is a costly process, but achieving such an environmental breakthrough, where the by-products partially offset the processing costs, is an outstanding result."
Mr Mansfield said Portland Aluminium had 75,000 tonnes of SPL stored safely in secure containers and specially ventilated buildings. "But we couldn't go on storing it for ever, so in 1989 we started seeking suitable treatment options. That was when we approached CSIRO, to comb the world for a process that would meet our environmental, technical and economic goals".
"When it became clear there wasn't anything suitable worldwide, we began our own joint research, which led in 1992 to our trialling the Ausmelt technology."
Ausmelt Limited was established in the early 1980s by a former CSIRO researcher Dr John Floyd to commercialise his submerged-lance smelting technology – SIROSMELT.
SIROSMELT is a fast and efficient method of processing nonferrous metals based on a submerged combustion process. Fuel and gases are injected through a lance, the tip of which is submerged into the molten material in the furnace. The fuel combusts at the tip, heating and melting the incoming feed materials, and the injected gases cause vigorous agitation and rapid reactions.
Globally there are now 30 smelting plants using the core SIROSMELT technology which are used primarily for copper, zinc, lead and tin smelting which process more than 3 million tonnes per year of metallic concentrates.
In the processing of spent pot lining, typically operating at around 1250 degrees Celsius, the submerged lance technology has proved ideal for releasing the fluorine contained in the spent pot lining for conversion to other products. The process also destroys any cyanide that may be present.
The Portland Aluminium SPL team had to overcome many technical challenges, including finding a way to produce aluminium fluoride from the gases liberated by the process. Later, when the pilot reprocessing plant began operating, problems had to be solved in handling the gases and by-products.
The success of the process has attracted world attention and is being considered by other aluminium smelting organisations for the effective disposal of SPL.
Media Contact
Rosie Schmedding
EurekAlert
All latest news from the category: Process Engineering
This special field revolves around processes for modifying material properties (milling, cooling), composition (filtration, distillation) and type (oxidation, hydration).
Valuable information is available on a broad range of technologies including material separation, laser processes, measuring techniques and robot engineering in addition to testing methods and coating and materials analysis processes.
Back to home
Newest articles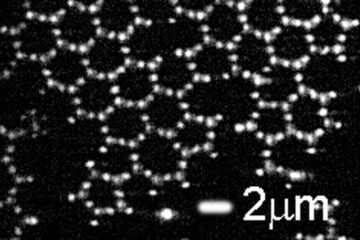 Graphene grows – and we can see it
Graphene is the strongest of all materials. On top of that, it is exceptionally good at conducting heat and electrical currents, making it one of the most special and versatile…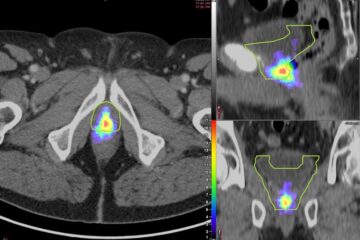 PSMA PET improves decision making for prostate cancer treatment
Detailed PSMA PET mapping of cancer recurrence in the prostate bed shows that current radiotherapy contouring guidelines—which determine the target areas for treatment—miss a significant number of lesions and may…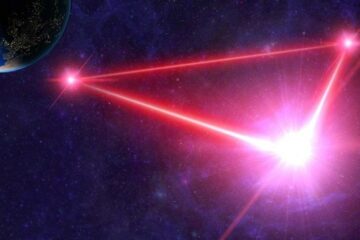 The search for the missing gravitational signal
A new SISSA study proposes an array of interferometers in space to detect subtle fluctuations in the background gravitational signals that may reveal the secrets of black hole mergers. Every…