Spintronics – breakthroughs for next generation electronics
Traditional silicon chips in computers and other electronic devices control the flow of electrical current by modifying the positive or negative charge of different parts of each tiny circuit. However it is also possible to use of the mysterious magnetic properties of electrons – know as "spin" – to control the movement of currents. Many large companies have spent millions of dollars trying to solve some of the problems faced by this technology, but progress has remained slow. Discoveries made in Oxford solve several of the most difficult problems and open up this exciting new world of possibilities.

Central to the success of modern electronics is the transistor. A transistor is a switch that controls the flow of electrical current. A modern computer chip contains many millions of tiny transistors; each acting as a tiny switch where a small current is used to control the flow of a larger current.
A spin transistor uses the spin properties of the electrons within it, to control the flow of a current. The big advantage of this approach is that the spin (or magnetic state) of a transistor can be set and then will not change, so unlike a normal electrical circuit that requires a continuous supply of power, a spin transistor remains in the same magnetic state even when power is removed! Producing a spin transistor that can be included in a modern silicon chip is a significant challenge, but scientists at Oxford have developed a spin transistor that works up to 1,000 times better than previous designs making this a real possibility!
There are potential uses for spin transistors all around us. They might be used in computers for data processing, but they can also be used to produce computer memory that is super fast like RAM, but where the data remains in place when the computer is turned off just like a hard disk. This type of memory is known as Magnetic RAM, or MRAM.
MRAM is an exciting opportunity; however even once you have working spin transistors there are other problems that must to be overcome before efficient MRAM can be produced. Ironically, one of the biggest problems is actually reading data from individual components of MRAM memory. The problem might be compared to trying to read a page of small text with a large magnifying glass, where you can only read one character a time and the image is blurry with the characters on either side making it difficult to see the central character clearly.
The time taken to read a page of text this way makes the whole process unworkable, and it is the same with the "reader circuitry" currently used with MRAM. One alternative would be to shrink the magnifying glass down to the size of an individual character, but this would make identifying each character difficult, and in the same way when we try to shrink the reader circuitry for MRAM we find it no longer works!
The second breakthrough discovery made in Oxford solves this problem! It is a new type of reader circuitry that is simple, accurate and works quickly. The value of each component of MRAM can be easily read without any interference from adjacent cells, and the reader circuitry itself can be miniaturised down to the same scale as the individual units of memory. It works like having a line of lenses across a page, each the same size as an individual character, and allowing an entire line of text to be read instantly before moving on to the next one!
These two breakthroughs are protected by a series of patents, including some that are already granted. When combined together they solve many of the problems faced by the emerging area of spintronics, and represent a quantum leap forward in potential levels of performance.
Isis Innovation is the technology transfer company that helps scientists at the University of Oxford take their research out into the real world. They are currently seeking industrial partners who are also excited by this technology, and who have the resources to develop these technologies quickly into world-leading commercial products.
All latest news from the category: Power and Electrical Engineering
This topic covers issues related to energy generation, conversion, transportation and consumption and how the industry is addressing the challenge of energy efficiency in general.
innovations-report provides in-depth and informative reports and articles on subjects ranging from wind energy, fuel cell technology, solar energy, geothermal energy, petroleum, gas, nuclear engineering, alternative energy and energy efficiency to fusion, hydrogen and superconductor technologies.
Back to home
Newest articles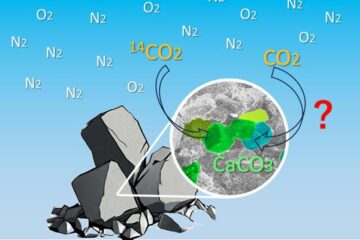 New method verifies carbon capture in concrete
Confirming CO2 origins could be useful for emissions trading. Carbon capture is essential to reduce the impact of human carbon dioxide emissions on our climate. Researchers at the University of…
Seeing cancer's spread through a computational window
Computational model allows researchers to simulate cellular-scale interactions across unprecedented distances in the human vasculature. Biomedical engineers at Duke University have significantly enhanced the capabilities of a computational model that…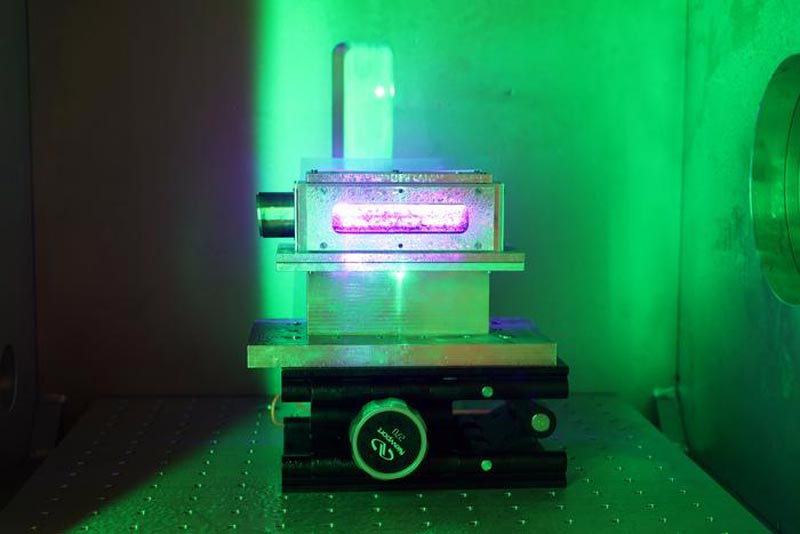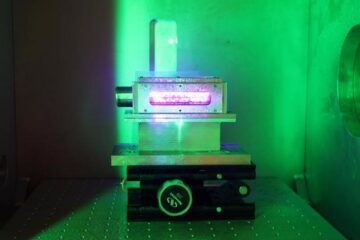 Compact accelerator technology achieves major energy milestone
Particle accelerators hold great potential for semiconductor applications, medical imaging and therapy, and research in materials, energy and medicine. But conventional accelerators require plenty of elbow room — kilometers —…