A novel prototype light meter has been developed by researchers in New York. Published today in the Institute of Physics journal, Measurement Science and Technology, this new retinal flux density meter will provide an affordable tool for measuring light at all levels and might ultimately lead to new standards to improve both energy efficiency and safety at night.
The retina in the eye detects light using cells called rods and cones. At high light levels, such as in daylight, the cones detect the light, but when there is very little light, such as on a moonless night, the eye uses the rods for vision. Rods are positioned away from the central axis of the retina which means that in very low light you have to look slightly to the side of something in order to see it. Current ways of measuring how much light is present, for setting standards in offices and schools for example, only relate to cones. This means that in low light levels, where both rods and cones are operating, measurements of how much light is present are inaccurate. This is reflected in the practical and inexpensive nature of current more primitive light meters.
Now researchers from the Lighting Researcher Center at Rensselaer Polytechnic Institute in Troy, New York have developed a new light meter that accurately characterises this shift from rod to cone vision and that is cheaper and less bulky than the very expensive and sensitive instruments that are only practical for use in a laboratory.
"Conventional light measurements are accurate when light levels are suitable for activities like reading and threading needles, but are not good in low light conditions when both rods and cones in the eye are detecting light," said Dr Van Derlofske. "For example, we use our peripheral vision, or rods and cones, in a dark alley to detect someone moving towards us from an oblique angle," he added.
This new light meter has an extra filter that can not only calculate the amount of light the eye`s cones would see, but also the amount of light that the rods would see. The device even approximates the optical properties of the eye, including shielding from the nose and brow and the optics of the cornea and lens.
"Although the prototype device is not yet available commercially, we estimate it would cost just half the price of the existing lab-based technology, and be much more accurate than the smaller portable devices currently on the market," said Dr Van Derlofske.
All latest news from the category: Physics and Astronomy
This area deals with the fundamental laws and building blocks of nature and how they interact, the properties and the behavior of matter, and research into space and time and their structures.
innovations-report provides in-depth reports and articles on subjects such as astrophysics, laser technologies, nuclear, quantum, particle and solid-state physics, nanotechnologies, planetary research and findings (Mars, Venus) and developments related to the Hubble Telescope.
Back to home
Newest articles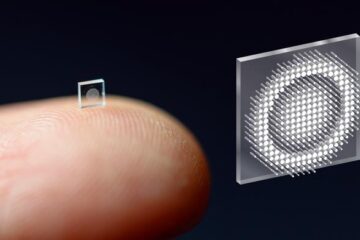 Researchers shrink camera to the size of a salt grain
Micro-sized cameras have great potential to spot problems in the human body and enable sensing for super-small robots, but past approaches captured fuzzy, distorted images with limited fields of view….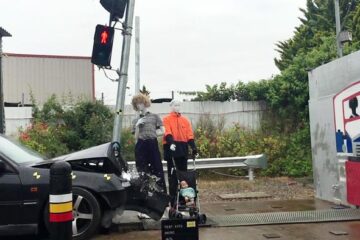 World-first product will be a lifesaving traffic stopper
Game-changing technology to design traffic lights that absorb kinetic energy, stopping them from crumpling when hit by a vehicle, will prevent thousands of fatalities and injuries each year and make…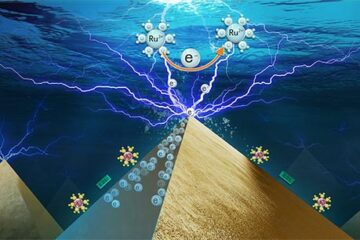 Scientists capture electron transfer image in electrocatalysis process
The involvement between electron transfer (ET) and catalytic reaction at electrocatalyst surface makes electrochemical process challenging to understand and control. How to experimentally determine ET process occurring at nanoscale is…