VELO – in you go! LHCb installs its precision silicon detector
For the LHCb collaboration, including UK scientists from the Universities of Liverpool and Glasgow, installing the Vertex Locator (VELO) detector into its final location in the underground experimental cavern at CERN has been a challenging task.
"It was a very delicate operation", said Paula Collins, LHCb-VELO project leader, "With its successful completion, the VELO is now in place and ready for physics."
Professor Themis Bowcock, lead LHCb scientist from the University of Liverpool where the intricate instrumentation was built and assembled said, "This is a big milestone for VELO and marks an end to the construction side of the project. With each one of the 42 modules that make up the instrument taking 1,000 hours to construct the final installation was a nail biting experience."
The VELO is a precise particle-tracking detector that surrounds the proton-proton collision point inside the LHCb experiment. At its heart are 84 half-moon shaped silicon sensors, each one connected to its electronics via a delicate system of more than 5000 bond wires. These sensors will be located very close to the collision point, where they will play a crucial role in detecting b quarks, to help in understanding tiny but crucial differences in the behaviour of matter and antimatter.
The sensors are grouped in pairs to make a total of 42 modules, arranged in two halves around the beam line in the VELO vacuum tank. An aluminum sheet just 0.3 mm thick provides a shield between the silicon modules and the primary beam vacuum, with no more than 1 mm of leeway to the silicon modules. Custom-made bellows enable the VELO to retract from its normal position of just 5 mm from the beam line, to a distance 35 mm. This flexibility is crucial during the commissioning of the beam as it travels round the 27-km ring of the LHC.
"The installation was very tricky, because we were sliding the VELO blindly in the detector," said Eddy Jans, VELO installation coordinator. "As these modules are so fragile, we could have damaged them all and not realized it straight away." However, the verification procedures carried out on the silicon modules after installation indicated that no damage had occurred.
Dr Chris Parkes, scientist from the University of Glasgow LHCb team, who were responsible for testing the modules, adds, "Now that the VELO is in place we can start work on testing the instrument in situ in the lead up to science operations next year."
UK scientists have a major involvement with the Vertex Locator. The individual modules were designed and assembled at Liverpool University and scientists from Glasgow University are responsible for the reception and testing of modules at CERN. NIKHEF provided the special foil that interfaces with the LHC vacuum. Other collaborators are EPFL Lausanne, CERN, Syracuse and MPI Heidelberg.
Contacts
Gill Ormrod – Science and Technology Facilities Council Press Office
Tel: +44 (0) 1793 442012.
Mobile: +44 (0) 781 8013509
Email: gill.ormrod@stfc.ac.uk
CERN Press Office
Tel: +44 22 7672141
Email : press.office@cern.ch
http://www.cern.ch/Press
Kate Spark – University of Liverpool Press Office
Tel: +44 (0) 151 794 2247
Email: kate.spark@liv.ac.uk
Martin Shannon – University of Glasgow Press Office
Tel: +44 (0) 141 330 8593
Email: m.shannon@admin.gla.ac.uk
UK Science Contacts
Professor Themis Bowcock – Lead LHCb scientist at the University of Liverpool
Tel: +44 (0) 151 794 3315
Email: tjvb@hep.ph.liv.ac.uk
Dr Tara Shears – LHCb scientist, University of Liverpool
Tel: +44 (0) 151 7943315
Email: tara@hep.ph.liv.ac.uk
Dr Chris Parkes – LHCb scientist, University of Glasgow
Tel: +44 (0) 141 330 5885
Email: parkes@mail.cern.ch
All news from this category: Physics and Astronomy
This area deals with the fundamental laws and building blocks of nature and how they interact, the properties and the behavior of matter, and research into space and time and their structures.
innovations-report provides in-depth reports and articles on subjects such as astrophysics, laser technologies, nuclear, quantum, particle and solid-state physics, nanotechnologies, planetary research and findings (Mars, Venus) and developments related to the Hubble Telescope.
Back to the Homepage
Latest posts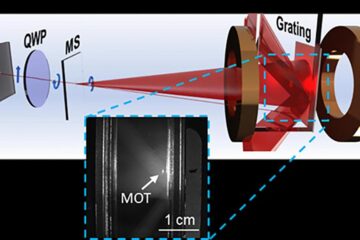 Bringing atoms to a standstill: NIST miniaturizes laser cooling
It's cool to be small. Scientists at the National Institute of Standards and Technology (NIST) have miniaturized the optical components required to cool atoms down to a few thousandths of…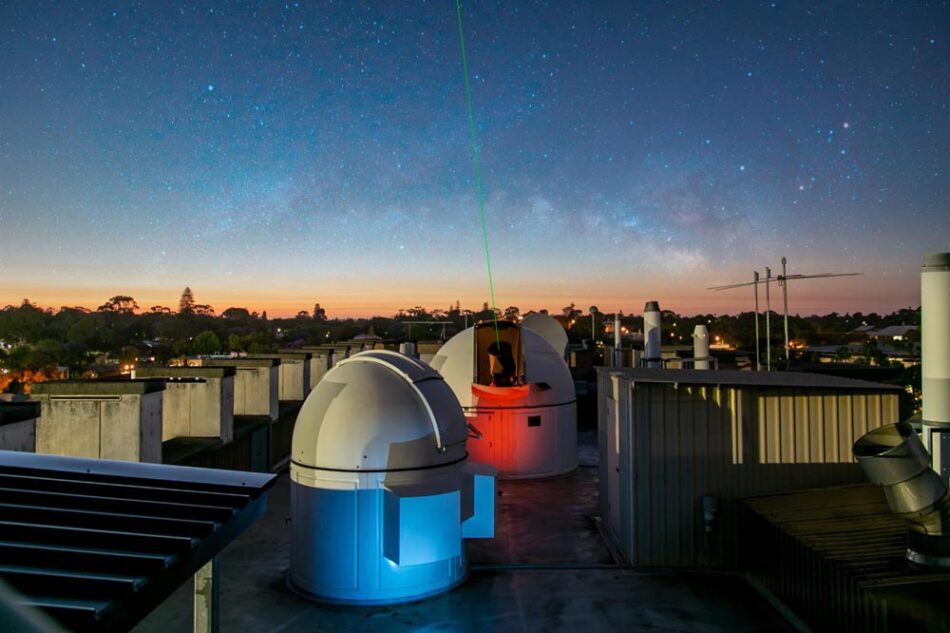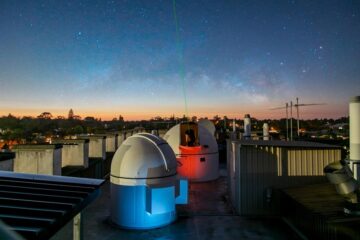 Record-breaking laser link could help us test whether Einstein was right
Scientists from the International Centre for Radio Astronomy Research (ICRAR) and The University of Western Australia (UWA) have set a world record for the most stable transmission of a laser signal through…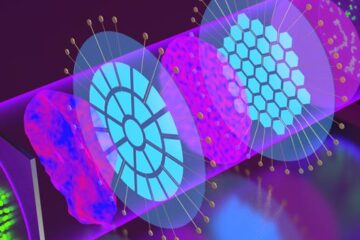 Adaptive optics with cascading corrective elements
A cascaded dual deformable phase plate wavefront modulator enables direct AO integration with existing microscopes–doubling the aberration correction range and greatly improving image quality. Microscopy is the workhorse of contemporary…