Good news: How the Earth will survive when the Sun becomes a supergiant
The astronomy textbooks will have to be rewritten, say astrophysicists at the University of Sussex who have re-examined standard calculations about solar evolution and the distant future of the Earth.
The textbooks tell us that one day the Sun will burn up its nuclear fuel and expand to an enormous size, finally engulfing its inner planets including Earth. However, using the latest data based on real stars, the University of Sussex researchers suggest a (slightly) less catastrophic future for our planet.
As their hydrogen fuel runs out at the end of their 'lives', stars like the Sun expand to become a red supergiant of several hundred times their initial diameter. Most astronomers expect the solar red supergiant to swallow Mercury, Venus and then Earth in about 7.5 billion years' time, when it has expanded beyond the orbit of our planet.
But Earth may survive after all, say the Sussex astronomers, if an important extra detail is considered: the ongoing loss of mass and weakening gravity while a star is a red supergiant.
Dr Robert Smith, Reader in Astronomy, explains the significance of this effect: "Taking this into account, the orbit of the Earth would increase beyond the Sun's outer atmosphere by a small but crucial margin at all phases of the Sun's evolution – allowing our planet to continue."
The new calculations are published in the current issue of Astronomy & Geophysics. They were made by Dr Smith together with Dr Klaus-Peter Schröder from the University's Astronomy Centre and Kevin Apps, the famous student stargazer who co-discovered 10 planets while still an undergraduate at Sussex.
Although the Earth may survive, long before then its surface will have become too hot to sustain human life. But the good news from the team of researchers is that it will be 5.7 billion years before our planet becomes a no-go zone for life – about 200 million years later than previously thought.
So, ask the Sussex astronomers, is there anywhere in the solar system that would be safe, or does our survival depend on finding another star system? Is it possible to hop outwards from one planet or satellite to the next, always keeping ahead of the Sun? There are periods, they calculate, when we could in principle survive on one of the outer planets such as Mars, but there will be long gaps when none of them is habitable.
Dr Smith concludes: "We had better get used to the idea that we shall need to build our own survival capsules – the planets are simply too far apart for planet-hopping to be a viable solution. Perhaps this is the ultimate justification for developing an International Space Station."
Media Contact
Peter Simmons
alphagalileo
All latest news from the category: Physics and Astronomy
This area deals with the fundamental laws and building blocks of nature and how they interact, the properties and the behavior of matter, and research into space and time and their structures.
innovations-report provides in-depth reports and articles on subjects such as astrophysics, laser technologies, nuclear, quantum, particle and solid-state physics, nanotechnologies, planetary research and findings (Mars, Venus) and developments related to the Hubble Telescope.
Back to home
Newest articles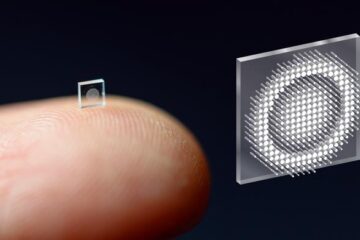 Researchers shrink camera to the size of a salt grain
Micro-sized cameras have great potential to spot problems in the human body and enable sensing for super-small robots, but past approaches captured fuzzy, distorted images with limited fields of view….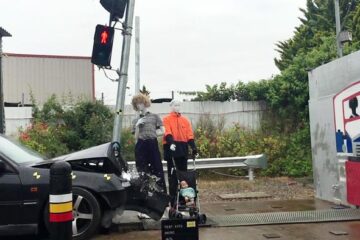 World-first product will be a lifesaving traffic stopper
Game-changing technology to design traffic lights that absorb kinetic energy, stopping them from crumpling when hit by a vehicle, will prevent thousands of fatalities and injuries each year and make…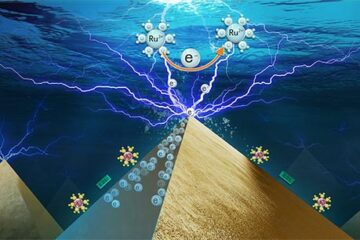 Scientists capture electron transfer image in electrocatalysis process
The involvement between electron transfer (ET) and catalytic reaction at electrocatalyst surface makes electrochemical process challenging to understand and control. How to experimentally determine ET process occurring at nanoscale is…