Faster X-ray interferometers due to single-photon interference
X-ray interferometers can measure lengths in the mm range with sub-nm resolution, whereby the almost perfect crystal grid of high-purity silicon is used as a length scale. The dimensions of any sub-µm-structured samples are thereby compared with the lattice parameter of silicon (?0~0.543… nm) which has been determined very precisely within the scope of the project for the new definition of the Avogadro constant. For metrological applications in connection with scanning probe microscopes, such measurements are of great importance.
Up to now, a further spreading of this method had, however, been impeded by the low translation velocities of only 1 nm/s to 10 nm/s. They are due to the limited intensity of typical laboratory X-ray sources: the necessary filtering of the periodic interference signal leads to a reduction in contrast which, in a classic measurement, requires a slow translation of the interferometer.
In a quantum-mechanical sense, however, interference occurs also in a strongly "diluted" stream of X-ray photons: Regarded as a wave packet, even single photons follow in their temporal impact on the detector the same probability which, in the case of sufficiently intense X-ray light, leads to the continuous signal whose period one wants to determine. This well-known quantum-mechanical fact is now exploited for a specific purpose: if one protocols the times at which the single photons hit the detector, one can, by means of a subsequent Fourier transform of this time series, determine very precisely the frequency at which the lattice periods were passed. At constant velocity, it is then possible to reconstruct the path information, and one obtains the same information as with the classic measurement, but in a much shorter amount of time.
Thus, translation velocities of up to 1000 nm/s could be realised. This method will in future not only be used in further improved measuring arrangements for the determination of the lattice parameter of silicon, but also for other length measurements in nanotechnology.
All latest news from the category: Physics and Astronomy
This area deals with the fundamental laws and building blocks of nature and how they interact, the properties and the behavior of matter, and research into space and time and their structures.
innovations-report provides in-depth reports and articles on subjects such as astrophysics, laser technologies, nuclear, quantum, particle and solid-state physics, nanotechnologies, planetary research and findings (Mars, Venus) and developments related to the Hubble Telescope.
Back to home
Newest articles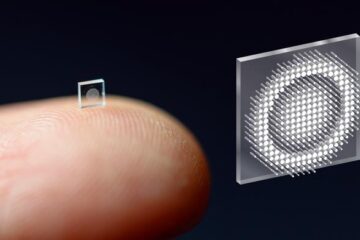 Researchers shrink camera to the size of a salt grain
Micro-sized cameras have great potential to spot problems in the human body and enable sensing for super-small robots, but past approaches captured fuzzy, distorted images with limited fields of view….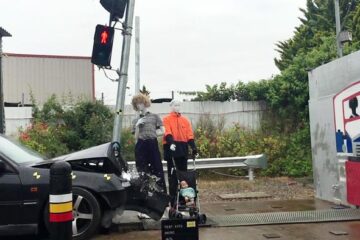 World-first product will be a lifesaving traffic stopper
Game-changing technology to design traffic lights that absorb kinetic energy, stopping them from crumpling when hit by a vehicle, will prevent thousands of fatalities and injuries each year and make…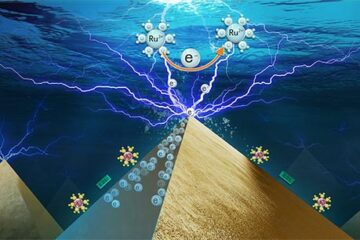 Scientists capture electron transfer image in electrocatalysis process
The involvement between electron transfer (ET) and catalytic reaction at electrocatalyst surface makes electrochemical process challenging to understand and control. How to experimentally determine ET process occurring at nanoscale is…