New Year's Eve fireworks 2007 – New directive for a uniform European quality and safety level for fireworks
The trend toward combined fireworks (batteries and combinations) continues incessantly. The pyrotechnic effects have continued to improve significantly regarding colours and variations.
In comparison to the previous year the refusals decreased by 4 %. This positive improvement is due to the increasing influence of the importers on production control in China.
Fireworks without BAM approval or with falsified approval markings may be very risky. Their handling safety and quality level cannot be judged. Fireworks are not toys because they contain explosive substances and can give rise to dangerous effects.
An approval marking may for example read: BAM – P II – 2526
The new European Directive 2007/23/EG on placing on the market of pyrotechnical articles, including of course New Year's Eve fireworks, has come into force since this year.
The directive is supposed to reduce trade barriers and, in addition, harmonize the quality and safety of pyrotechnical articles in Europe. In the future only one "approval" will be necessary for Europe. The European Union member states have 30 months in which to implement this directive into national legislation. Naturally, this also applies to Germany where the implementation is being performed by the 4th Explosive Amendment Act. BAM seeks a fast implementation in order to quickly establish a uniform test procedure.
The Directive 2007/23/EG stipulates a modular conformity assessment procedure for pyrotechnical articles. A conformity assessment procedure proves that a rocket bought in the shop conforms to its certified prototype. The conformity assessment procedure basically consists of two parts. The first part is the type test according to module B. This corresponds to the current certification processes by BAM whereby BAM is one of the few institutes (notified body) in Europe which already carry out tests according to the European standards today.
The second part of the conformity assessment procedure guarantees constant product quality. For this purpose contracts are signed with the manufacturers to check their quality assurance system according to modules C, D or E.
Enquiries about currently offered goods and the exact production figures can be made at
Verband der Pyrotechnischen Industrie
(Association of the Pyrotechnical Industry)
An der Pönt 48
40885 Ratingen
Phone: +49-2102-18 62 00
Information:
Lutz Kurth
Working Group Pyrotechnics
Division II.3 Explosives
Phone: +49 30 8104-1234
All latest news from the category: Materials Sciences
Materials management deals with the research, development, manufacturing and processing of raw and industrial materials. Key aspects here are biological and medical issues, which play an increasingly important role in this field.
innovations-report offers in-depth articles related to the development and application of materials and the structure and properties of new materials.
Back to home
Newest articles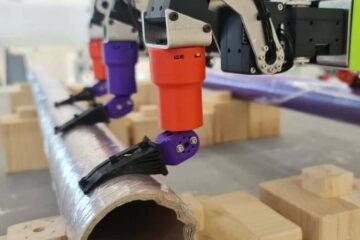 Insects help robots gain better grip
An international research team of biomechanics optimizes robotic movements inspired by insects. A whole generation of gripping robots has been developed using a design concept originally known from fish fins….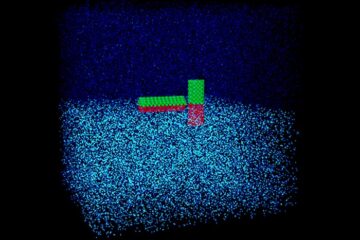 Simulations shed significant light on janus particles
Interfacial diffusion of nanoparticles strongly affected by their shape and surface coating. Named for a Roman god, Janus particles refer to nanoparticles that possess surfaces with two or more distinct…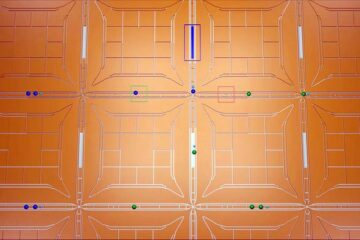 How big does your quantum computer need to be?
What size will a quantum computer need to be to break Bitcoin encryption or simulate molecules? Quantum computers are expected to be disruptive and potentially impact many industry sectors. So…